Bernard Hickey says the Govt's storing up an enormous social and financial liability by allowing Auckland's housing supply crisis to remain unsolved; says Bill English should apply the actuaries in his social investment programme to Auckland housing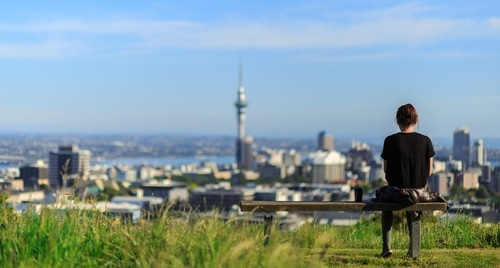 By Bernard Hickey
It's easy to assess the value of an asset in a liquid and rising market, but the future liabilities are not so easy to see. This week's figures from the Real Estate Institute showed just how easy and just how high those asset values can go when there is too much demand and not enough supply. The future liabilities have gone unseen.
Auckland's stratified median house price, which strips out the noise from an unusual number of sales in high or low price brackets, rose 3.4% in the month of March to NZ$937,100. Despite the urgent attempts by the Government and the Reserve Bank to dampen demand in October and November, Auckland's cooling off period lasted just five months.
Auckland's housing market is back on the track of runaway inflation where demand from record high net migration, solid jobs growth, strong real income growth and falling interest rates is slamming straight into utterly inadequate supply.
A net 3,890 people migrated to Auckland in February and Auckland's natural population is currently growing at a rate of around 1,200 a month, which means Auckland needed to build 1,700 houses at a rate of three people per house to keep up with the population growth. Auckland consented 787 new dwellings in February, less than half that number.
Even accounting for February being a naturally slower month, the trend for new consents in recent months has been around 800 a month and falling. That's well below the 1,100 seen as needed to cope with ongoing regular population growth, let alone eat into the existing shortage of at least 25,000 houses.
The Government's Crown land for houses sale programme has barely got off the ground. Auckland Council voted at the end of February to withdraw its proposal for more intense development of many of its central suburbs after a backlash from ratepayers who don't want more affordable houses built near them. A plan to build 1,500 homes in the old Three Kings quarry is being fought tooth and nail through the Environment Court by residents and local politicians. The much vaunted Special Housing Areas in Auckland have yet to deliver the immediate housing supply surge that many hoped for.
The immediate outlook for some sort of correction is not bright. The trend for housing consents has actually been falling since October and mortgage interest rates are widely expected to fall another 0.5% to well under 4% by the end of this year. Migration is showing few signs of easing back from its current 100-year highs and the current Auckland Council looks set to block any proposal for a Unitary Plan from the Independent Hearings Panel that allows significant and sufficient new housing supply. That Unitary Plan vote is expected in September in the middle of the Council elections. Councillors who want to avoid being turkeys voting for Christmas can safely ignore the young and the poor and the brown who don't own property and don't vote. That means Generation Rent's aspirations for home ownership and fears of unaffordable rents can be happily ignored by the people making the decisions about housing supply.
So Auckland and New Zealand is left with the prospect of yet more years of double digit house price rises leading to rents growing faster than inflation and the incomes of the working poor. Those Auckland children who don't have parents who already own property can be sure they are not part of the new landed gentry, at least in this city. Employers hoping to find workers easily and cheaply should plan for years of problems because their staff won't be able to afford to live anywhere near where they work.
Politically, this Auckland housing crisis or jamboree (depending on your point of view) seems not to have hurt the Government one little bit in the polls and it was notable the latest REINZ figures were actually welcomed as a sign of success by Prime Minister John Key and Finance Minister Bill English.
"It's good to have the problem of a lot of demand," English said. "We've got a lot of migration with Kiwis coming home and economic opportunity in Auckland, so it's good to see the demand," he said.
The not so dirty little secret of the politics of rampant house price inflation is it makes voters richer and happier. They have more equity to reinvest in more rental properties, they can use the equity to build and run businesses and they can use their houses as ATMs for the odd holiday or two. Renters don't vote at nearly the same rate as property owners so politicians can easily preach that they are doing something about housing and safely do very little to stop the inflation. Secretly, it suits them.
Or does it? This Government's driving force in the social policy area has been a big idea of Bill English's - the social investment approach. This is where the Government can justify spending large amounts up-front on mentors and education for teen mums or rebuilding Child Youth and Family because the long term costs of doing nothing are enormous. This approach uses the tools of actuaries to estimate the the long-term costs of social problems, which means big chunks of money spent early can save much more over the long term. It's clever economics, clever politics and it's at least a new approach to solving increasingly entrenched problems.
So why not apply this actuarial approach to the Auckland housing problem? English already talks a lot about the fiscal risk to the Government from high rent inflation in Auckland ramping up the NZ$2 billion annual cost for accommodation supplements and income related rent subsidies. The Government now has to subsidise 60% of all rental properties. The research is clear that home-owning families are much more stable, their kids are better educated and eventually much more productive. Even Bill English has warned of the social costs of housing inequality and poverty.
To avoid hundreds of billions of actual and opportunity cost from entrenching a generation in housing poverty for decades, the Government would have few problems justifying spending a few billion now on the housing and infrastructure needed to turn that around.
If the Government was serious about its investment-led approach to addressing New Zealand's problems with child poverty, the first thing it should do is estimate the long term social liability of allowing Auckland's housing supply crisis to stagger on unsolved.
---
A version of this article was also published in the Herald on Sunday. It is here with permission.