Insurance Council on why it's taking so long for quake claims to be settled; highlights inaccuracies in govt data on the matter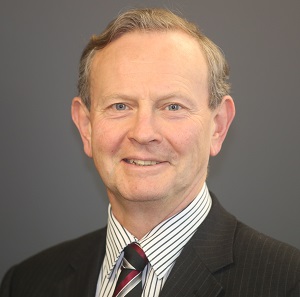 The Insurance Council of New Zealand's chief executive, Tim Grafton, has responded to an opinion piece Christchurch accountant and insurance advocate, Cameron Preston, has written for Interest.co.nz.
By Tim Grafton
Cameron Preston's guest post of 18 July 2016, while trying to prove a point actually shows how myths develop in a complex world. And while the use of numbers can be used to suggest evidence for a view, I'd like to present a case for a different conclusion, and ask for readers to consider the following.
Mr Preston says he draws on ICNZ and EQC data to support his case. If Mr Preston had approached either ICNZ or EQC then he would have been helped to understand the discrepancies in the figures and not concluded that there are 2,096 families missing in some tug of war between EQC and insurers.
So, to the facts. The ICNZ data is collected in conjunction with MBIE (previously CERA from 2013-16) who collect data from insurers and EQC.
The data collected in 2013 incorrectly showed that at one point 24,660 properties had been transferred to insurers as over cap. Subsequently, CERA worked with EQC and insurers to improve the quality of data collection. As a result, the number of over cap properties transferred to insurers by 31 December 2013 was corrected to 21,962 (see ICNZ media release). Noted in that release that the CERA data indicates that there were over 2,600 dwelling claims which are still undetermined whether they are over or under cap.
The most recent publicly available figures (as at 31 March 2016) show insurers have had 25,753 transferred as over cap. This means an additional 3,791 properties have been transferred from EQC to insurers since 1 January 2014.
Delays for both EQC and insurers have occurred for many reasons beyond their control.There were over 11,000 quakes and after-shocks which meant that major repairs and rebuilds could not start till mid 2012 almost two years after the first quake – the last major quake was December 2012 and that was followed by CERA classifying the land by degree of damage and MBIE setting new guidelines for building on damaged land, all of which occurred April-June 2013.
The Courts had to clarify how the EQC Act responded to multiple events in the same insurance period determined that for each major event costs had to be apportioned between EQC and insurers. That complicated the assessment process and also led to duplication of work. Total replacement policies as opposed to the prevalent sum insured slowed processes and further Court clarification was needed on how the EQC Act responds to land more vulnerable to flood and liquefaction following earthquakes.
Delays occurred in 2013 in the city council's consenting system which eventually lost its accreditation for many months. Un-reinstated retaining-walls prevented homes on hills getting consents and this arose because people either had not insured those walls or could not afford to repair them, but that affected other people's properties. There were complexities raised by multi -unit building with shared walls, foundations and ceilings where there were a mix of insurers and uninsured, and where neighbours' disputes complicated agreement on how to proceed.
However, it is equally true to say that insurers cannot progress matters for their customers till the property is transferred from EQC to them. This is why we have argued that in future all claims should be lodged with insurers and assessed by them, so the most badly damaged homes are identified up front.
The other major flaw in the rationale of the opinion piece stems from the understandable error made in assuming the pie chart on EQC's website was correctly labelled. The chart shows that as of 6 July 2016, EQC had resolved 27,849 over cap properties, when in fact it should have shown these as properties in respect of which the damage is in excess of $100,000. That does not necessarily mean the property is 'over cap' because of the impact of multiple claims per property.
The difference between properties and claims is critical to understand. In Canterbury, there were several major earthquakes and for each one the High Court determined that EQC was liable to pay up to the $100,000 ex GST cap.
This meant that some properties had more than one claim for $100,000 attached to them. As a result, there is a difference between the number of properties insurers report to MBIE and the number of properties EQC identifies that have claims that cumulatively exceed $100,000 damage.
Of course, this does not mean that 2,096 families are lost and in fact those claims have been resolved by EQC.
So, insurers have not been refusing their liabilities from EQC. On the contrary, they have been seeking to get their total liabilities transferred over as quickly as possible so they can settle and remove liabilities off their balance sheets. Any inquiry of financial analysts who have followed the impact of Canterbury on insurers will support the view that delay is the very last thing anyone with commercial nous would do.
Nor have insurers been dragging their heels on reinstatement works. Cash settlement of residential properties has not been devised to provide 'low ball' offers. Cash settlement involves the insurer working with the insured to determine best estimate rebuild/repair costs and by cash settling it enables people to move on with their lives instead of waiting in the insurer's rebuild queue.