Gareth Kiernan sees sharply higher construction activity generating booming employment and business growth across the country at a time an ageing workforce requires more young entrants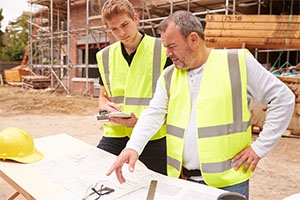 By Gareth Kiernan

The construction sector experienced strong employment growth over the past five years and we expect this strong growth to continue throughout the next few years.
Between March 2011 and March 2016, employment in core construction grew by 26%, compared with just 7.5% employment growth across the rest of the economy.
Looking at regional data, it's no surprise where that employment growth in the construction sector has occurred.  Auckland and Canterbury each contributed over 40% of the lift in employment, with the rest of the country responsible for just 15% of the new jobs created.
Over the next four years we expect significant growth in construction sector employment across New Zealand (see Graph 1).  The exception is Canterbury, where residential construction following the Christchurch earthquakes peaked in 2015, and non-residential building work is also closing in on its high.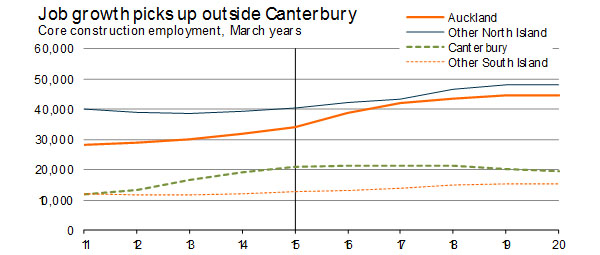 Training and job opportunities in Auckland will remain plentiful between now and 2020 as ongoing efforts are made to lift the residential build rate in Auckland to catch up with the region's population growth, tackle the undersupply of housing in the region, and address the housing affordability problems in Auckland.
There's a sizable pipeline of non-residential work planned for Auckland as well, and dealing with the city's infrastructure requirements is an ongoing long-term programme of major projects.
Capacity pressures in Auckland seem to already be limiting growth in residential construction in the region, and Auckland is expected to contribute almost half of all new jobs created in the construction sector over the next four years.
Outside of Auckland, the future outlook for construction also looks positive.  Although job growth might not be quite as spectacular around much of the rest of the country, the lift in population growth nationally and the spread of a pick-up in the housing market beyond Auckland bode well for construction's future in other regions.  Bay of Plenty (population growth and industry expansion) and Otago (growth in Queenstown and investment in major redevelopments of education and hospital buildings in Dunedin) are examples of where we see significant opportunities opening up in coming years.
Infometrics forecasts that construction employment will peak in 2019 and start to ease over the following year.  This forecast trend means that new job openings in the industry won't be as plentiful in four years' time as they are now.  However, the aging workforce is creating an escalating need for young people to enter the industry and take over from the older workers.  The pathway through training to employment and business ownership in the construction sector remains bright – even with the substantial growth that has already occurred in the industry over the last five years.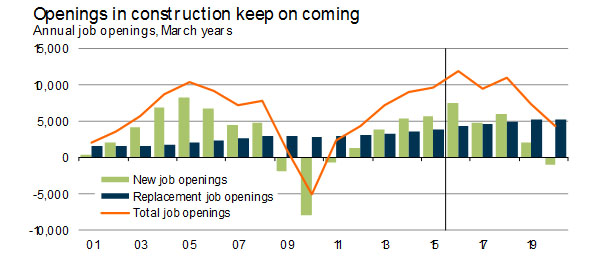 ---
Gareth Kiernan is Chief Forecaster at Infometrics.  This article originally appeared in Infometrics' newsletter and has been republished here with permission.