Siah Hwee Ang says the stakes are high and differences of opinion still tend to dominate over common causes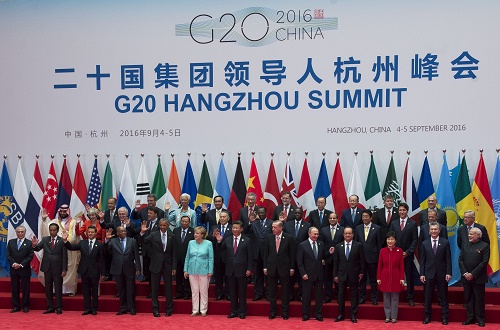 By Siah Hwee Ang*
The G20 Summit was held last week. This year, as China holds the presidency, the forum for global economic governance was held in Hangzhou, the home town of e-commerce giant Alibaba.
The G20 is an important forum for developed, developing and emerging economies, and plays a key role in leading and advancing international economic cooperation.
The theme of this year's summit was "towards an innovative, invigorated, interconnected and inclusive world economy".
What came out of the G20 Summit?
The G20 countries came out of the Summit with a list of action plans.
The list includes providing support for an online G20 community within an existing innovation policy, establishing a G20 trade and investment working group, and concluding an environmental goods agreement that seeks to eliminate tariffs on a broad range of environmental goods. The list also included forming a global forum on excess steel capacity, and addressing the forced displacement of people and examining migration issues.
In addition to this list, China also has a couple of plans to implement.
These include the establishment of an international tax policy research centre for policy design and research, and another international research centre for G20 members to focus on combating corruption and recovering ill-gotten assets.
All these action plans will be monitored and discussed at the next G20 Summit in Germany.
The hard issues of free trade remain
The G20 Summit witnessed lots of discussion around trade and investment. Growth has become a concern in the immediate future.
Yet, despite best intentions, we have yet to see real outcomes from these discussions.
A number of G20 economies expressed serious concerns about steel production—in particular China's excess capacity that is now showing up on the shores of many countries.
China produces half of the world's annual steel output and has struggled to decrease its estimated 300 million tonnes of overcapacity.
The G20 diplomats proposed that the Organization for Economic Cooperation and Development (OECD) monitors this situation. Not surprisingly, India objected to the proposal, reasoning that both India and China are not members of the OECD.
The resolution is thus a forum around steel excess capacity, which the OECD will facilitate by sharing information and producing a report.
There are signs of creeping protectionism. And this could be problematic especially now that world trade is on the decline. Or protectionism is just the same reason why world trade has declined.
At the Summit, China has called for G20 economies to crack down on protectionism. But there are complaints around China itself restricting Western investors' access to its market.
Given that the world economy is slowing down, few economies want to take a liberal approach to opening up their economies.
As a result, we can't expect trade barriers to be taken down at lightning pace.
The G20 nations make up 85% of the world economy, 80% of global trade, and are home to two-thirds of the world's population.
Given this global clout, we should come to expect more from this and future G20 summits.
Yet, the stakes are high and differences of opinion still tend to dominate over common causes.
Unless stringent follow ups are nested within the framework, it is hard to see the G20 Summit functioning as a future-oriented forum. Instead, it may continue to provide a short-term opportunity for nations to reflect on and iron out past differences.
----------------------------------------
*Professor Siah Hwee Ang holds the BNZ Chair in Business in Asia at Victoria University. He writes a regular column here focused on understanding the challenges and opportunities for New Zealand in our trade with Asia. You can contact him here.