Julie Anne Genter says it's time for some good old fashioned auditing and policing of high net worth individuals' tax behaviour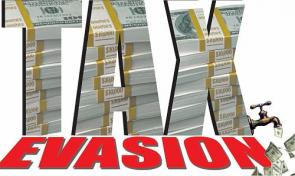 By Julie Anne Genter*
National's Tax Working Group used the following graph (p30) in 2010 as part of their justification to cut the top tax rate.
The big peaks around the top tax threshold were evidence of a suspiciously high number of taxpayers declaring income at the threshold before the top tax rate kicked in. The Group argued that the high top tax rate incentivised wealthy taxpayers to use trust and company structures to hide income and avoid paying their fair share of tax. 
Instead of going after tax cheats, National decided to increase tax thresholds and reduce the top tax rate to bring it into closer alignment with the lower company and trust tax rates – arguing that this would remove the incentive to hide income and avoid paying the top tax rate. 
We know now, in hindsight, how the story ended.
National's 2010 upper-income tax cuts sent the Government deeper into debt and helped fuel the growth of inequality in New Zealand. But did tax 'alignment' eliminate the tax dodging behaviour around the top income tax rate (33%) now that it was closely aligned to the trust (33%) and company tax rates (28%)? 
Here's the same chart six years on (black line).
The updated chart from IRD's website shows the same suspicious peak, now at a higher threshold. 
Turns out that wealthy people are still arranging their tax affairs to avoid paying the top tax rate on their income despite a big cut to their top tax rate. 
Last week, this immoral behaviour was further reinforced by Hamish Fletcher who uncovered that over a third of the High Net Worth Individuals monitored by IRD last year declared personal income of less than $70,000. 
National's plan to address tax dodging at the top end of the income scale by aligning tax rates has not worked. 
It's time the National Government invested in some good old fashioned auditing and policing of high wealth taxpayer behaviour in New Zealand. 
The signs are not promising, however, if Budget 2016 is anything to go by:
Note: In case you're wondering about all those other spikes, below $25,000, they reflect taxable transfers such as welfare benefits or NZ Super, with large numbers of people having the same taxable income.
-----------------------
*Julie Anne Genter is the Green Party's finance spokesperson. This article first appeared on the Greens' website here and is used with permission.