Martien Lubberink mulls 10 of the big questions and lessons around the Global Financial Crisis - principally relating to why the problems weren't seen before they blew up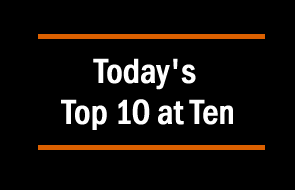 Today's Top 10 is a guest post from Martien Lubberink, an Associate Professor in the School of Accounting and Commercial Law at Victoria University. He previously worked for the central bank of the Netherlands where he contributed to the development of new regulatory capital standards and regulatory capital disclosure standards for banks worldwide and for banks in Europe (Basel III and CRD IV respectively).
As always, we welcome your additions in the comments below or via email to david.chaston@interest.co.nz.
And if you're interested in contributing the occasional Top 10 yourself, contact gareth.vaughan@interest.co.nz.
See all previous Top 10s here.

That question: "Why did nobody see it coming?"
1. A couple of weeks ago, Paul Romer, chief economist of the World Bank, and a former professor at Stanford and New York University raised the red flag on the state of macroeconomic research. In his essay 'The Trouble with Macroeconomics', Romer complains about the lack of progress made in this academic discipline. According to Romer, macroeconomics has gone backward for more than three decades. He pulls no punches; he blames the discipline for creating lipstick-wearing pigs.
Romer attributes the trouble to macroeconomists who dismiss evidence that disconfirms views of the discipline leaders: "in macroeconomics, the disregard for facts has to be understood as a choice." Ouch!
2. Queen Elizabeth: "It's awful - Why did nobody see it coming?" A perceived lack of progress damages the reputation of an academic discipline. I mean, if our Queen asks a group of British academics and economists why nobody saw the global financial crisis coming, then surely there is something very wrong.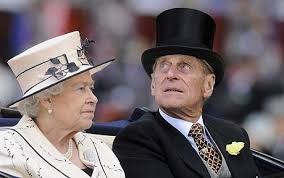 3. That said, there is evidence that points to the contrary: Some people did see the crisis coming, and bet accordingly. The Big Short, for example, is all about investors who saw the crisis coming. Michael Burry, the investor featuring in the Big Short, made a fortune by predicting the crisis. He earned a return of just under 500% - when investing in the S&P 500 at the same time would return less than 3%(!)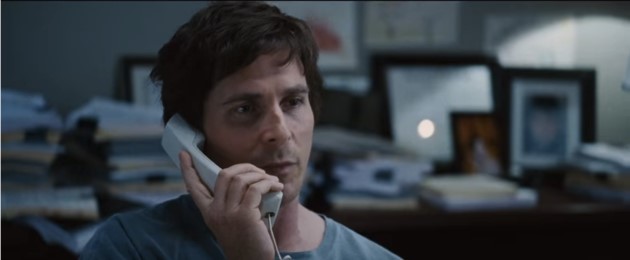 4. Ignore at your peril (I) Lesson Number 1 from the Big Short: do not dismiss mavericks. Michael Lewis, the author of the Big Short, explains Burry' s success: "I think it was an immunity to … social information like propaganda from Wall Street. … He has Asperger's syndrome [a form of autism, ML]; he doesn't like talking to people, … , everything is numbers and analysis of numbers. And he persisted. And so as a result he didn't listen to anybody who said: 'Oh, that Triple-A is Triple-A.'"
5. Too bad, however, that Burry would have not been employed by the Federal Reserve (or any other regulator) to influence the course of the GFC. For example, in his famous How a dog catches a Frisbee speech, Andrew Haldane, the revered Chief Economist at the Bank of England, makes a disturbing comment about people with autism:

This is embarrassing. Especially because Andrew Haldane gave the Dog and Frisbee speech two years after the publication of the bestselling Big Short book and four years after Queen Elizabeth asked that question. Haldane and his speechwriters could have known about Burry's condition and the fact that he made a killing predicting the GFC. Instead of querying Burry and ask him how actually he caught the crisis on time, Andrew Haldane chooses to complain about the fog created by complex bank regulation, as if there will be a future without complex rules for banks.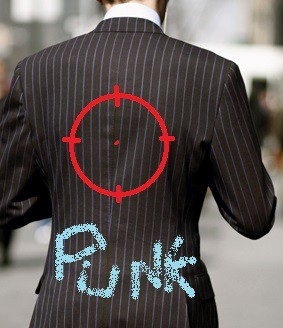 Moreover, if I understand this blog post from Dan Davies correctly, the Bank of England will keep hiring well-mannered policy wonks who, to save their careers, will avoid admitting to having spotted an emperor without clothes, let alone catch a crisis before it is too late.
6. Ignore at your peril (II) Lesson Number Two from the Big Short: get your hands dirty, gather data. Michael Burry gathered lots of information about his investments, analysed data and acted upon it. The good thing is that it pays to collect and analyse data before investing. The bad thing: it is onerous, especially when it concerns banks. Financial information of banks is complex, difficult to understand, and often hard to get.
Many academics responded to the complexity of bank data by eliminating banks from their sample. For many years this was standard practice in many disciplines of academic research.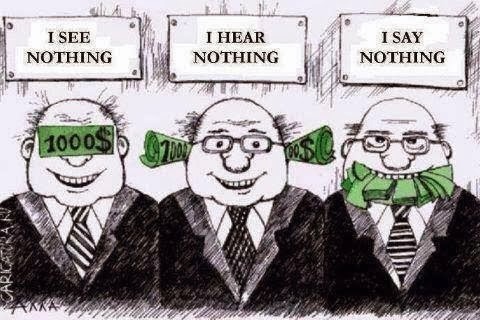 Ignoring banks for a long time obviously will prompt a Queen to ask that question. So yes, academics deserve some credit for failing to spot the GFC. But blaming academics for not 'catching' a financial crisis is not entirely fair. They are subjected to the relentless pressure to publish. Consequently, unless academics are given more time to study banks, the decision between examining the likes of Fisher & Paykel or examining HSBC, ING, and ANZ will be made in favour of the former.
7. It's high-quality disclosures, stupid! Currently there are important differences in the ways that countries regulate bank disclosures. For example, the U.S. set a great example, see this website of the Chicago Federal Reserve. It offers a real treasure trove of bank data. Quarterly data of Bank Holding Companies dates back to 1986, call reports date back to 1976. The data is free, and highly standardised.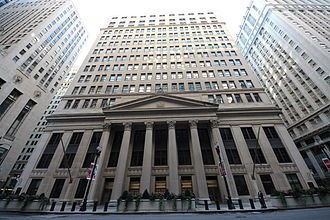 The data is also very detailed, there are thousands of variables. Fortunately, the documentation is excellent too. Anyone can instantly download U.S. bank data into a spreadsheet and start analysing.
8. Europe's bank disclosures, unfortunately, are patchwork (to put it mildly). New bank regulation in Europe offers individual countries many choices regarding disclosures. There is no uniform frequency. Only the largest banks will have to publish selected data quarterly. European banks can decide to publish typical bank disclosures (the 'Pillar 3' disclosures) separately from the financial statements, or blended-in with the financial statements (Rabobank does this since 2015, ING did this for many years). Deutsche Bank publishes its annual financial accounts here, regulatory reporting information here, and information about capital securities here.) There is no central repository for data in Europe, and most of the data is available only in pdf format.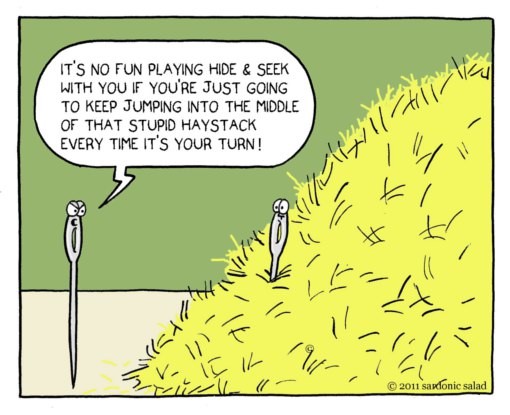 The lack of a standardised data, the absence of a central data repository, and the poor format of the data (pdf) make it virtually impossible to conduct sensible research on European banks.
The European Banking Authority (EBA) tries to help academics, with limited success. For example, the EBA work programme for this year promises to disseminate high quality data for investors, analysts, and academics - see the picture below. Unfortunately, it is October, the EBA 2016 work programme expires soon, and I still cannot find the data.

9. How is New Zealand doing? Currently, the RBNZ publishes summary information for locally incorporated banks on a spreadsheet that goes back to 1996 – this is not bad.
The Dashboard. More interesting is RBNZ's recently published consultation paper on bank disclosures. It says that the Reserve Bank strongly favours a new, electronic, 'Dashboard' approach to bank disclosures. The Dashboard would provide a side-by-side comparison of individual locally incorporated banks, according to key metrics, hosted on the Reserve Bank's website and updated quarterly. The RBNZ believes that the Dashboard approach would enhance market discipline by presenting individual bank data in a more accessible and comparable way.
This Dashboard approach looks promising in that it resembles the U.S. approach, albeit that the Dashboard data will probably be less detailed. But, the Dashboard is clearly superior to the European approach, which precludes any meaningful collection of bank data.
That said, the Dashboard is still in consultation, and I urge readers to submit comments to help the RBNZ to improve this disclosure initiative. The consultation closes 1 December 2016.
10. To end on a lighter note. Stanford Professor Paul Pfleiderer offers a sobering comment on the importance of common sense in academic research. His Chameleons essay is definitively  worth reading, not in the least because it contains many examples of academic folly. Paul Pfleiderer concurs with Paul Romer: economists struggle with facts. It is therefore much easier to just assume:

(From "Chameleons: The Misuse of Theoretical Models in Finance and Economics", Paul Pfleiderer, 2014.)
So, if the Queen wonders why did nobody see it coming, I am pretty sure that many academics found it convenient to just assume that the price of risk would keep going down forever.