Andrew Hooker on how to side-step the insurance problems experienced by Cantabs after the 2010/11 earthquakes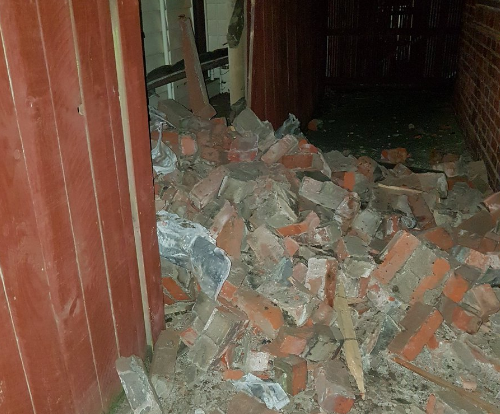 By Andrew Hooker*
My thoughts are with the people of Christchurch, North Canterbury and now Wellington. We all hope that the earthquake in the early hours of 14 November was a one off. 
Hopefully, this is not a "here we go again" situation with regards with EQC and the insurance companies, and that they have learnt a thing or two from the 2010/2011 earthquakes. But just in case, here are some guidance from a seasoned campaigner:
Notify your insurance company and EQC. Even if you cannot see any damage, notify them anyway. People are still finding damage from the 2010/2011 earthquakes five years later, and of course it is not possible to claim from EQC if it was not notified at the time. They have a statutory time limit for notification of claims. So, get your claim in. Do it in writing and get a claim number. Then file that away very carefully. Otherwise if you find damage later, you won't be able to claim from EQC, and may have trouble with your insurance company.
1. Be wary of EQC's assessors. The 2010/2011 experience has shown us there have been times where they have not been capable of properly assessing homes. There are thousands (possibly tens of thousands) of cases in which EQC's assessment and subsequent repairs were inadequate. People even today are finding botched repairs carried out by EQC. The main problem with this is EQC carries out these repairs and if the costs are less than $100,000 plus GST, your insurance company will sit on its hands assuming it has no liability.  If subsequently further damage is found taking the matter over $100,000, you will need to drag your insurance company in.
2. Ask your insurance company to come out and assess your house, even if EQC has not declared it to be over the $100,000 cap. This is because, in many cases it will be. Do this in writing, so that if your insurance company subsequently complains when it is dragged in years later, you can remind it that it was invited to carry out an inspection.
3. Take scrupulous and detailed notes of the damage that happened on 14 November. If possible, have a licensed building practitioner or even an engineer carry out a survey. If there are subsequent earthquakes (and we sure hope that there aren't), you may need to prove what damage happened in which earthquake. This is much easier if you have a documented record of damage.
4. Don't accept "advice" as to what you are entitled to from insurance assessors. Remember they are not independent. They are paid by insurance companies. Get your own independent advice. 
Hopefully the insurance companies won't knee jerk react and cancel earthquake cover on buildings in the earthquake zone. They have taken your premium for a long period of time and recorded massive profits on a year by year basis since the 2010/2011 earthquakes. It is time now to provide the service and support promised. 
Following the 2010/2011 earthquake, I provided advice about early settlements and cash settlements. This applies equally today.
Don't let your insurance company or EQC rush you into accepting a quick settlement. Often insurance companies offer cash settlements because it helps them save money. You are entitled to have your house repaired (subject to policy conditions) to an "as new" condition. That means, new for old. With many houses that can be incredibly expensive. Insurance companies know this. 
Do not accept at face value any costings, prices or prepared quotes provided by insurance companies. If you are minded to consider a cash settlement, get your own quantity surveyor to check it. Almost without exception, those that I have been involved in have been very low and insufficient.
Also, make sure that you ask the insurance company for all their assessing records and costings before considering any repair or settlement proposals. They may well have got a number of them, and have chosen one more favourable to the insurance company. So, don't be afraid to ask for these documents. 
These are some of the quick and simple lessons learned from previous earthquakes. Most of all, get your own advice. Don't accept what your insurance company tells you unless it has been independently verified by a person who is not been paid by the insurance industry. 
Six years after the first earthquake in Christchurch, insurance companies still have many unpaid claims. They have kept their customers waiting. Don't let them push you into settling any claim without taking time to get proper advice.  
---------------------------------------------------------------------------------------------------------------------------------
*Andrew Hooker is the Managing Director of Shine Lawyers NZ Limited practices as a specialist insurance lawyer in Albany on Auckland's North Shore. He also runs an insurance information website - www.claimshelp.co.nz