EQC's 'unaccountable actions' see Christchurch woman 'wrongly' accused of fraud and left uninsurable, says Andrew Hooker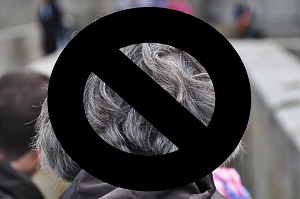 By Andrew Hooker*
I have a story that needs to be told. The woman involved is one of a stream of disenfranchised and frustrated people that have come into our Christchurch office. While her experience is unique, the theme of what she has undergone is not. 
Shortly after the 2010/2011 earthquakes, and as winter approached, EQC advertised on the radio in Christchurch the availability of heat pumps. It invited people to call an 0800 number to apply for one.
An elderly woman living on her own (we will keep her anonymous and call her "Mrs Jones") thought she would call the number to see if she qualified for the heat pump. When she rang the number provided by EQC, she was simply told to call another number. She rang that other number. The person who took the call took her cell phone number and address and said that someone would be in touch. 
Very soon after that, someone got in touch via text message and advised that they were coming around to install the heat pump. Mrs Jones, who at that stage was working, arranged for a friend to be at home at the stipulated time. Someone turned up, installed a heat pump and left. 
It was as simple as that. Mrs Jones heard no more, and the heat pump worked well. Most importantly she was never interviewed or asked any questions to see if she qualified for the offer.
A few months later, she was contacted by EQC advising that EQC was undertaking a "heat pump audit". What followed was two interviews in which she was asked about whether she qualified for a heat pump. She told the people at both interviews that she was never asked any qualifying questions. At the second interview, the person from EQC acknowledged that EQC's processes were lacking. Mrs Jones said that if she was not entitled to the pump, she would pay the money back. She was told that would not be necessary.
Mrs Jones heard nothing for a while. Then she received the bombshell. EQC was accusing her of deliberate fraud. EQC said that she had lied to EQC about her claim. The consequence was catastrophic:
EQC would be demanding a refund of the amount paid for the heat pump. 
As if that was not enough, EQC was declining her entire claim for earthquake damage caused to her house in that earthquake. 
But what was the lie? She had never said anything to anyone. No one had asked her if she qualified or even told her, when she called, what was needed to qualify. She rang to enquire about whether she was entitled to one, and next thing, one was installed.
Months, years of trying to get EQC to see her version led to nothing. So she asked us for help. We wrote to EQC. The letter was written to Ian Simpson in the hope that he may take an interest in this gross miscarriage of justice. Sadly, no, he fobbed it off to an underling who said that an investigation would be undertaken. 
At last, someone was looking at her situation, Mrs Jones thought. She waited eagerly for the investigation, hopeful that a new fresh set of eyes would uncover the truth – that she had never lied about anything. Sadly, no one even contacted Mrs Jones for her version of events.
Despite the very serious situation, EQC's investigation was wholly internal, apparently, and did not even include an interview with the person against whom the allegation had been made. EQC's "investigation" resulted in a short letter confirming the previous decision and alleging that Mrs Jones had deliberately lied. 
When asked to identify when and by what means Mrs Jones told the lie, EQC stated that the lie was essentially that Mrs Jones should have known that she did not qualify. And that EQC "assumed" that she had made the statements. 
Proof of fraud by assumption? That would be a novel proposition indeed! I thought that proof of a criminal act required a bit more than an assumption.
The absurdity of EQC's position would be humorous if the consequences were not so serious for Mrs Jones. Mrs Jones never claimed that she qualified for a heat pump! And she was never asked any questions as to whether she qualified. Now she has had to pay for her own repairs and is uninsurable.
EQC suggested she make a complaint to the Ombudsman as a last resort. But Mrs Jones has lost all faith in the system. 
How many people have been wrongfully accused of serious criminal offending by a Government organisation that is supposed to step up and help people in a time of need? It seems that EQC's own system has let it down. There must have been some process for ascertaining entitlement to a heat pump. But whatever that system was, no one at EQC followed it. Mrs Jones simply rang a number to make an enquiry, and a heat pump was installed. 
There needs to be an independent enquiry into the way EQC has handled itself throughout the earthquake, but in the meantime Mrs Jones remains uninsurable because of the unaccountable actions of a Crown organisation, and a flawed internal investigation process. 
Lawyers representing individuals against EQC and insurance companies have been accused of "claims farming". And recently, at the same time as it had been found to have breached its good faith obligations by withholding reports, Tower Insurance's board chairman referred to a "litigation industry".
Perhaps in light of the recent Court judgment against Tower, its board may appreciate why this "industry" is necessary. Maybe Tower could get its own house in order before criticising those who are tasked with making sure it honours its policies. 
Concealment of reports. Breaches of good faith obligations. Allegations of fraud based on "assumed" statements that were never made. How many more of these stories will need to come to the surface before the powers that be take notice and step up? 
---
*Andrew Hooker is the Managing Director of Shine Lawyers NZ Limited practices as a specialist insurance lawyer in Albany on Auckland's North Shore. He also runs an insurance information website - www.claimshelp.co.nz