EQC responds to accusations it blacklisted a vulnerable quake victim after wrongly accusing her of lying to get a free heat pump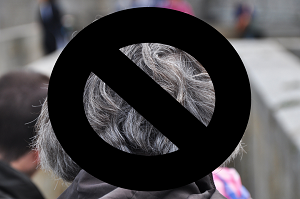 By Jenée Tibshraeny
The Earthquake Commission (EQC) has responded to claims from an insurance lawyer that it declined an elderly woman's quake claim, after wrongly accusing her of fraud.
Andrew Hooker, in this interest.co.nz opinion piece, describes how his client accepted a free heat pump offered to her by EQC.
But as it turned out, she hadn't qualified to receive the heat pump. On being told this she offered to pay for it, but EQC said this wouldn't be necessary.
Next thing you know, her entire claim for damage caused to her house by the 2010/11 quakes was declined and she was deemed uninsurable.
Hooker says the woman argued no one had asked her if she qualified or even told her what was needed to qualify to receive the heat pump.
However EQC told the woman she should've known she didn't qualify and EQC "assumed" she lied to get the heat pump.
The woman hasn't taken her case to court and has refused to disclose her name, so the case is largely a matter of "he said, she said".
Yet it can't be ignored.
EQC entitled to decline an entire quake claim over a false heat pump application
While he can't comment on specifics, EQC's acting general manager of shared services, Jeff Galt, says the agency is entitled to decline a claim for quake damage if someone makes a false application for a heat pump.
Galt explains: "The Winter Heat Programme was introduced in 2011 to provide heat pumps for Cantabrians who were without a source of heating following the 2010 and 2011 earthquakes.
"EQC installed over 18,000 heat pumps in Canterbury homes, and customers making a claim under the scheme had to demonstrate that they had no functioning heat source due to earthquake damage to be eligible.
"EQC carried out a review of this home that had been fitted with a heat pump in 2013 to ensure that the application was valid.
"If an application for a heat pump was deemed to be false, then EQC was required to investigate, and take the appropriate action.
"This may have included a claim settlement being declined under schedule 3 of the Earthquake Commission (EQC) Act or seeking to recover costs."
Schedule 3 of the EQC Act says:
The Commission may decline (or meet part only of) a claim made under any insurance of any property under this Act where…

(e) there is or has been on the part of the insured person (whether to the Commission or its agents or to the insurance company concerned)—

(i) any wilful and material misdescription of any of the property, or of any building or land in or on which the property is situated; or

(ii) any misrepresentation as to any matter material for the purpose of estimating the value of the property; or

(f) the claim is in any respect fraudulent.
Looking at (ei) and (f), the woman couldn't have given a "wilful" misdescription of her property to try to prove she qualified for a heat pump, nor could she have made a "fraudulent" claim, if she was never asked to provide any description of the type of heating she had in her home.
Should EQC have taken such a hard line in its interpretation of the law?
But the concerning part is that even if her version of events is false, and she did intentionally lie about her situation to get a heat pump, was it fair for EQC to interpret the law in its harshest form, and deny her entire claim?
It could have only denied part of it. Or under (ei), EQC could have recognised that her "misdescription" of the property wasn't material, in that a $2000 heat pump isn't much compared to the cost of having your insurance claim denied and getting blacklisted by EQC, which will make it hard to get private insurance.  
Impossible to know how many people have had their claims declined due to "fraud"
The other concerning thing about this case, is that we don't know how many other vulnerable people have had their claims declined by EQC, further to being accused of committing fraud, or over an arguably immaterial issue like a heat pump.
EQC can't confirm how many quake claims it declined due to "false" heat pump applications.
Nor can it confirm how many of the 469,456 claims in received for the 2010/11 quakes were declined due to fraud. It says it doesn't categorise its declined claims according to why they're rejected.
EQC can however confirm that it declined a total of 146,838, or 31%, of Canterbury quake claims.  
As well as being declined for being below excess, duplicated, incomplete, false, etc, it says some of these claims were withdrawn or closed for administrative purposes.
Yet without EQC revealing how many claims were declined for what reasons, it's impossible to know whether the issues experienced by Hooker's client are widespread.
I find it hard to believe EQC doesn't have these breakdowns. And while it's likely a private insurer would keep this sort of information close to its chest for commercial reasons, one would expect a government agency to be more transparent.