Siah Hwee Ang on China and the US addressing their beef, the growing global population, Asia's cost challenges, the return of the conglomerate, protectionism vs 'what's appropriate', Japan steps on to the Belt Road...gingerly, and more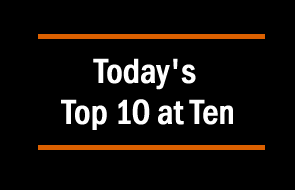 Today's Top 10 is a guest post looking at the latest international business happenings from Professor Siah Hwee Ang, the BNZ Chair in Business in Asia at Victoria University.
As always, we welcome your additions in the comments below or via email to david.chaston@interest.co.nz.
And if you're interested in contributing the occasional Top 10 yourself, contact gareth.vaughan@interest.co.nz.
See all previous Top 10s here.
1. China and US smoothing things out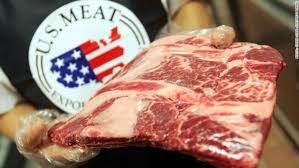 China has lifted the 13-year import ban on some US beef.
Although the lift only applies to specific types of beef, the announcement represents another achievement under the Sino-US 100-day action plan to boost bilateral economic ties.
China banned imports of most US beef since 2003, after the spread of mad cow disease. Before the outbreak, the US was the largest supplier of beef for China.
China consumed 8 million tons of beef last year, and is the fastest growing consumer of beef.
The lifting of the ban represents competition for other suppliers of beef to China.
The world will be a better place if China and US can smooth things out. But there are implications for competition out there.
2. World population continues to grow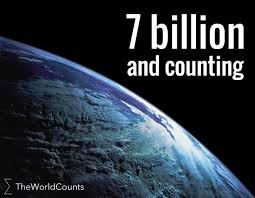 The report "World Population Prospects: The 2017 Revision" was published by the United Nations Department of Economic and Social Affairs last week. It suggests that the global population will reach 9.8 billion by the year 2050.
The revised report was a response to high rates of population growth in Africa and India.
The UN report predicts, the populations of 26 African countries will double between 2017 and 2050.
Nigeria, in particular is projected to surpass the U.S. as the third most populous country shortly before 2050.
China, the most populous country in the world for a while now, might see its population size overtaken by that of India by 2024.
The world population grows by around 83 million people each year. This in itself presents a lot of challenges around issues such as food security and sustainability.
3. Asia is attractive for expatriates, but is also starting to present cost challenges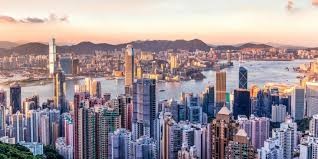 The latest survey results on the cost of living for expatriates show that Asian cities make up 5 of the top 10 most expensive cities.
Hong Kong, Tokyo, Singapore, Seoul, and Shanghai are in the Asian cities that are becoming costly cities to live in.
The survey, conducted by HR firm Mercer, compares global prices for more than 200 items.
Three other Asian cities are in the top 25: Beijing (11), Osaka (21) and Taipei (25).
The north Asian cities of Tokyo, Seoul and Taipei have risen up the ranking significantly since the previous survey.
Asia has provided excellent employment opportunities in the last decade. In many cases with competitive salaries.
But have rising costs and newly-upskilled Asian residents brought about the end of this golden era?
The window is indeed closing for expatriates, but doors are still open for those seeking to establish employment in Asia.
4. Another milestone for China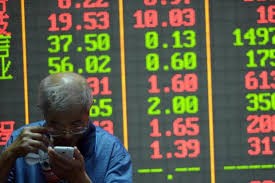 Just last week, the MSCI Emerging Markets Index included China's A-shares as part of its portfolio.
The index was created by Morgan Stanley Capital International (MSCI) and is designed to measure equity market performance in global emerging markets.
The agreement to admit mainland-listed stocks, thereby allowing them to be traded by foreigners, comes after China's three failed attempts at expanding its global market influence.
Analysts have said that China's inclusion on the Emerging Markets Index could lead to as much as US$12 billion of capital inflows. This is because many overseas investors measure the performance of their portfolios against MSCI indexes and are obliged to buy shares in them.
The China Securities Regulatory Commission stated that the inclusion demonstrates international investors' confidence in a stable Chinese economy with better prospects and in the steadiness of China's financial market.
MSCI said the move has "broad support" from international institutional investors and was the result of a loosening of restrictions enacted by China on foreign ownership of 'A' shares yuan-denominated stock in mainland China-based companies. Ownership of the shares had once been limited to mainlanders.
5. Welcome back, conglomerates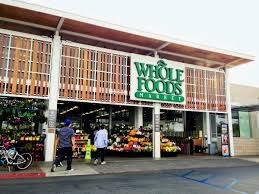 Last week, Amazon Inc. spent US$14 billion on the purchase of grocery chain Whole Foods Market Inc.
The purchase brings disruption to the US grocery chain sector.
Whole Foods' 460 stores will run head-to-head with Wal-Mart's 4,700 stores.
Last year, Wal-Mart bought online retailer Jet.com in a move towards using e-commerce as a strategy.
The latest acquisition represents the challenge that brick-and-mortar-only and ecommerce-only companies face.
Price wars as a result of the increasing number of players and rising costs are forcing both sets of companies to look to more than one way of reaching out to customers.
This has led to heated battles between these companies.
We are bearing witness to the return of conglomerates, and high levels of intensity of rivalry as large conglomerates collide.
6. Protectionism at its prime? Or is it all about industry structure?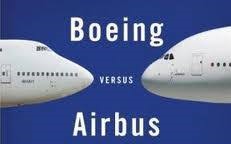 Airbus and Boeing have been involved in a 13-year World Trade Organisation (WTO) battle over illegal state aid.
Most recently, the WTO's compliance panel has rejected several EU claims that the US had failed to withdraw all illegal subsidies to Boeing.
The WTO found all but one of the 29 issues highlighted by the EU to be in compliance with global trade rules.
Both sides are likely to appeal against parts of Friday's ruling. That would take the EU case to the WTO's appellate body, which is already considering a separate US case over state aid to Airbus.
Though there seems to be no winner from this the latest round, one can argue that it is ideal for both parties to stick to the status quo for the time being, rather than to lose a battle that could costs hundreds of millions.
Overall, Airbus maintained that illegal state support for Boeing had cost it roughly $100bn in sales over time.
These disputes raise questions over what constitutes protectionism and what's considered appropriate as part of an industry structure.
Aircraft businesses are government-owned/linked, which also means it makes little sense to think that the owners cannot get involved. How does this differ from engagements by other state-owned or state-linked enterprises in the international business arena?
On a more fundamental level, to what extent do we allow governments to participate in business?
7. Japan starting to play on Belt Road Initiative … with conditions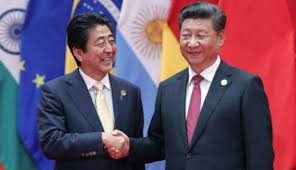 Japanese Prime Minister Shinzo Abe has announced that his government is ready to cooperate with China on the Belt and Road Initiative, but only under the right conditions.
Previously Japan, along with India had indicated they were not keen to get involved in the China-initiated project.
Japan's involvement is contingent on the projects adhering to international norms.
Abe emphasized that it is critical for infrastructure to be open to use by all, and to be developed through transparent and fair procurement. Projects must also be economically viable and the debt sustainable.
Given the strained bilateral relationship that Japan and China have had in recent times, the slight shift in Japan's stance represents a significant move to smooth the relationship. It also shows a willingness to continue to engage with Asia more deeply, and to avoid being left behind.
8. Opening the online floodgates for foreign participation in India

Despite being a very technology savvy country, the Indian market is hardly an easy one for foreign companies.
Only since last year has the country allowed foreign companies to sell groceries directly to consumers, on the condition that the produce and processed foods are sourced locally.
Due to this limited window of opportunity, only major players have been able to enter the markets.
The latest one is Amazon.com Inc., who has committed to investing around US$500 million over the next five years to build a nationwide network to stock and deliver groceries.
Nonetheless, the Indian government is working on streamlining the process of foreign direct investment into the South Asian country.
Competition can be intense, and in many cases already is intense: large markets are full of strong local players seeking to defend their turf from foreign players.
9. The yuan makes another move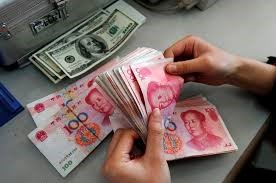 The renminbi weakened 6.5% against the US dollar last year, its worst year ever.
But late last year, China tightened capital controls to curb downward pressure on the currency. That effort has largely succeeded, with the renminbi appreciating 1.2% in 2017.
Late last month, China's central bank changed the way it guides the renminbi exchange rate, a move designed to enhance the government's ability to prevent renminbi depreciation at a time when authorities are still concerned about capital flight.
In the recently revised formula, dealers will incorporate a "counter-cyclical adjustment factor" in their quotes, according to a statement on the website of the China Foreign Exchange Trading System.
The move will hedge against pro-cyclical fluctuation in market sentiment and alleviate the potential for 'herd behaviour' in the foreign exchange market.
The People's Bank of China permits the US dollar's value against the renminbi to fluctuate by 2% above or below a so-called "central parity rate" published each morning, also known as the midpoint or fixing. The midpoint is ostensibly formulated by compiling quotes from a group of dealer banks, but the price is understood to be largely determined by the central bank.
10. Shipping is back to business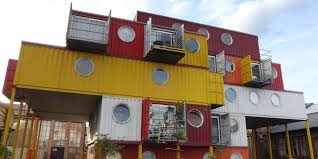 The shipping industry has been in some trouble for many years now.
Container shipping, which accounts for 95% of movements of manufactured goods, went into a state of limbo when Hanjin Shipping of South Korea went bankrupt.
Lots of cargo was stranded at sea.
Since then, the industry has consolidated.
Freight rates went down at the same time. This has led to an intensification in competition. Containers, typically 20 or 40 feet long are increasingly being used for inland activities.
A.P. Moller Maersk A/S sold 70,000 of these containers last year alone. Many such containers are used in the construction of buildings and houses.
Signs over the last few months suggest that demand is finally growing faster than capacity.
The world cannot afford for shipping industry to suffer, as the ripple effect extends to trade. It looks like we're set for a turnaround.