Labour's Robertson holds fast on opposition to tax threshold changes to account for inflation bracket creep, even if 2016/17 tax take comes in above expectations; Says coalition talks could involve reprioritising spending plans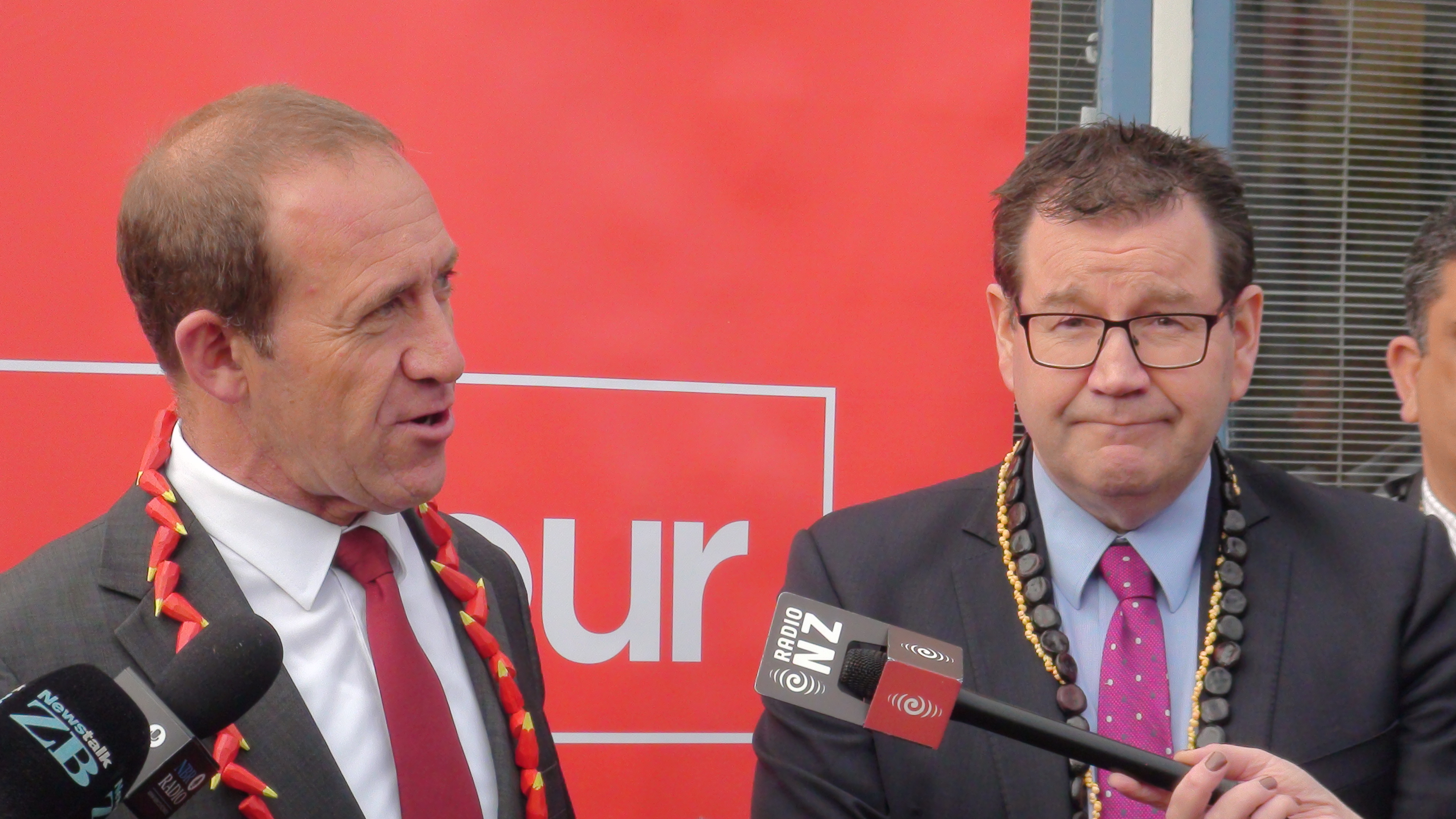 By Alex Tarrant
Even if the government's books for last year come in as projected at $1.5 billion better than expected, we're unlikely to get income tax threshold changes to account for nearly a decade of inflation if Labour has its way after 23 September.
Labour finance spokesman Grant Robertson was adamant Wednesday that his party's priorities differed from National's to such an extent that even if there were an extra billion dollars or so on the table come election time, that would go towards boosting health and other spending above and beyond what Labour has promised already.
Labour Wednesday announced a fiscal plan to spend $20 billion more over the next four years than Budget 2017 projections, while keeping government spending under 30% of GDP and reducing net government debt to GDP to 20% by 2022, a year later than National. Reversing Budget 2017 tax threshold changes, imposing a Google Tax, halting negative gearing and extending the bright line test is expected to bring in nearly $10bn extra revenue.
The plan is based on Budget revenue and growth projections, although Robertson told media Wednesday that Labour was not counting on any extra tax take for the 2016/17 year, projected to have been about $1.5bn above expectations.
If that holds, "we're working on some plans at the moment around where that investment will go," Robertson said. He then reiterated Labour's priorities for spending on health, education and housing, and reducing inequality and poverty. "Making sure people have the incomes that they need to be able to live good and decent lives."
Asked whether that meant Labour might finally consider any changes to tax thresholds, he replied: "Look, we'll see what happens, but I doubt it. That's not our focus. We've been very clear that, at the moment, there is a significant need in our community to be able to invest in health, to be able deal with some of the really specific issues."
That really is drawing a line in the sand. Remember, Labour leader Andrew Little is a fan of mandated shifts to tax thresholds every few years to account for inflationary bracket creep. Labour's fiscal plan indicated reversing the shifts made by Steven Joyce to the bottom two income tax thresholds would bring in nearly $500m in 2017/18 and then nearly $2bn a year out to 2021/22 versus Budget 2017 projections.
Just not this time around, though. Election 2017 is about Labour trying to show a completely different priority list to National. Any big tax plans appear set for another tax working group to ponder over the next three years. Labour will take any recommendations to the electorate in 2020.
The question now is whether income tax threshold changes to account for inflation are in the 'big change' basket, or whether some of Robertson's spending allowances for the next few years could allow for it.
The other main line of questioning Wednesday was how much Labour was prepared to shift on its numbers if the Greens and/or New Zealand First demanded a refining, or requested greater spending allocations as part of any coalition negotiations.
Robertson did say some of the 'unannounced policy' contingency in Labour's fiscal plan could be used to cater to post-election coalition negotiations. That's just under $900m for 2018/19, rising to over $4bn in 2021/22. However, Labour is planning on announcing policies during the election campaign that will require most of that buffer.
But there is also the prospect of re-allocating current spending allowances, rather than having to agree on new spending with any partners, Robertson pointed out. He said it would be very surprising if there was any need to pare back those spending projections.
"I don't think there'll be any difficulty in a post-election change-of-government environment to spend that amount of money. Clearly within individual projects and policies, that's what happens. It's happened in every single MMP government of any stripe – it's just the reality of the system."
While there is no plan to release a joint alternative Budget with the Greens, Robertson pointed out the junior opposition party had signed up to Budget Responsibility Rules with Labour. There was also "an awful lot of common ground," between the parties, he said.
"The voters will decide, and after that there'll be discussions and negotiations."