This election and the next more than ever are screaming out for an environmental party to hold the balance of power, Alex Tarrant says; The Greens need to split or grow up and focus only on environmental issues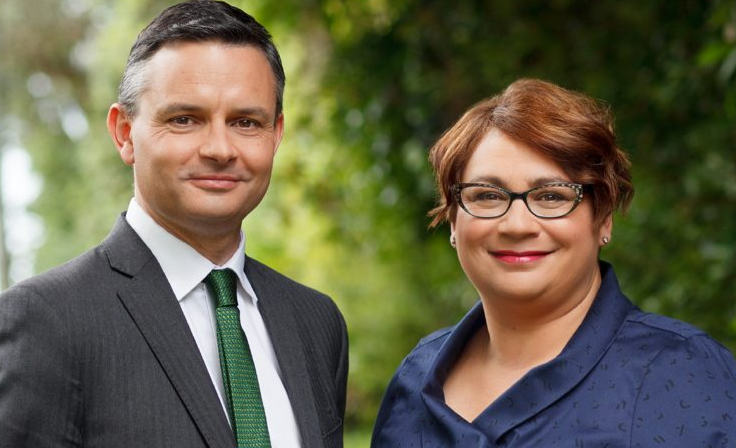 By Alex Tarrant
The Metiria Turei covfefe over the past few weeks has laid one thing bare above all others: The Green Party needs to take a long, hard look at itself and then split or grow up and focus purely on environmental issues.
This election and the next more than any before are screaming out for an environment-focussed party to hold the balance of power. We're not getting anything remotely resembling that from the Greens.
If they were focussed on what it says on the tin, there were ample opportunities for the party to boost support over the past few months and highlight required, sensible input on what Environment Commissioner Jan Wright says is the largest inter-generational issue facing this country.
Swimmable rivers, water pricing, criticism of the government's climate change policy, the rise of electric vehicles, synthetic meat and milk, Trump's anti-Paris Agreement stance, polluted drinking supplies in rural towns, Auckland public transport.
Sure, they've made noises on all the above. But what has had them leading news cycles in the lead up to the election campaign? Turei on social welfare, and the Party's decision to back National's families package.
Even the announcement of the Greens' list focussed on the young urbanites the party is seeking to bring into Parliament this election. Did you know that list included a Wairarapa sheep and beef farmer in a position high enough to get into Parliament if they pull one out of the bag?
There is an internal debate within the party over how 'friendly' they should be to the farming community as work progresses on agriculture policy. Newsflash: As some things stand, there will be scope for headlines like, 'Greens – we want to help farmers' and 'Greens offer financial support to farmers who reduce stock numbers'.
I'm not kidding. There could be some serious environmental and climate change policy about to be announced that doesn't just have a go at everyone who works the land and gives the impression that all cows should be shot and we should all go eat carrots and drink soy the rest of our lives.
But there is no way these policies will receive the respect and attention they deserve because of the social welfare-focussed coverage which has painted the party into a corner with cobwebs on the Left.
There is no way these policies will provide any input to a National-led government after 23 September. And Winston Peters' re-found hatred of the Greens means they might not provide input into a Labour-led government's work programme either.
Whether Turei was right or wrong to commit and admit to minor benefit fraud I'll leave to others. I must say, I respect Turei very much. She has been an unbelievable driving force for the party over the 12 years she has been in Parliament.
No doubt, the Greens' stance on social issues has attracted some of its voting base. But it is time that part of the base is allowed to drift back to other parties of the Left. The Labour Party needs every half percentage point of the party vote that it can muster. The party that created Working for Families should be trusted to improve on the policy by focussing on beneficiaries as well.
On Maori rights and sovereignty, the Maori Party should be trusted to push that agenda in Parliament. Let Winston Peters have his racially charged beef with them, and only them.
The Greens are currently facing another challenge. Gareth Morgan's TOP is quickly making inroads into some of its liberal urban voting base. I'm still not certain TOP will hit 5%. Any number below that will be wasted vote. That will be at the expense of the Greens the most.
The best defence would have been for the Greens to be an environment-only party. Sure, polling may have been less than the 11% they're on currently. But surely at least 7 percentage points of that support would remain from the strong environmental base – that should be more than enough to cover for National's shortfall this election.
It would also make it easier for New Zealand First to swallow a Labour-NZF-Greens coalition. If the Greens were an environment-only party, no more criticism from Peters on its stances on social issues and Maori sovereignty – leave these to Labour and the Maori Party.
Remember, the Greens have ruled out working with National not because of environmental policies. It's because of National's stance on social welfare.
It is time for the Greens to plant some organic fertiliser and grow up. I remember in 2011 in the green room (sorry) after a Sky TV election debate I took part in, John Key saying he believed the Greens should be able to get themselves in a position where National had to turn to them to form a government within the next few elections.
This partly may have been wishful thinking as Key would rather have gone with the Greens than Peters. But I would bet bottom dollar that the Greens' failure to become a mature third party in New Zealand that could work with National as well as Labour dismayed him. The icing on the cake for Key would have been the formation of a 'Blue-Green' government.
The icing on the cake for the Greens should be getting into a position where they hold the balance of power. They are nowhere near that. If the Greens don't act now, the events of the past few weeks may be irreparable.
New Zealand politics needs a solid environmental party prepared to force both majors (and Peters) to make strong, sound, and perhaps hard decisions on the environment and climate change policy. A mature third party that isn't distracted by social issues which anchor it firmly on one side of the fence.
Let others take those fights to the electorate. It might require the party to split, but the Greens should start doing purely what it says on the tin. Only this way will they ever be in a position to hold the balance of power and effect inter-generational environment and climate policy changes.