With GDP and immigration numbers due two days before the election, Alex Tarrant looks at which party is set to gain the most from media reaction to the figures. He reckons it's Labour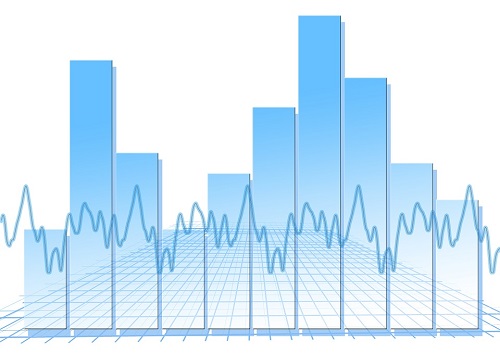 By Alex Tarrant
Thursday, September 21 could be an interesting day. It's when Stats NZ releases the last big economic numbers before the September 23 election. We get Gross Domestic Product (GDP) data for the three months of April, May and June. We also get immigration numbers for the month of July.
Economists appear to be a bit wary of what the GDP release might throw up. Over the past month or so they've talked about softer-than-expected growth flowing through from a soft first quarter and final quarter in 2016. NZIER's Christina Leung said this week that this still looks to be the case.
Others are a bit more upbeat. Friday's strong June terms of trade figures – a whisker off a 44-year high – indicate growth could come in not as soft as first predicted. Strongish retail sales figures for the first half of the year also have BNZ economists picking "robust economic growth in Q2".
Domestic businesses remain confident heading into the election. ANZ's latest Business Outlook (ANZBO) survey showed healthy readings pointing to annual growth of 4%, although chief economist Cameron Bagrie said 3% sounds more feasible. ASB economists followed that line, reminding us that GDP growth has recently been coming in below what surveys like the ANZBO are pointing to.
The Reserve Bank is projecting a lofty 0.9% quarterly growth figure for the June quarter, which would be up from a 'soft' 0.5% in March and 0.4% in the December 2016 quarter. An improvement in global economic activity has supported the prices of New Zealand exports, the Bank notes in its August Monetary Policy Statement. And that should feed through to headline growth numbers.
But what if it doesn't? Or what if we get a stonking above-expectations reading for the June quarter? Could either of these results impact on how people feel about political prospects post-September 23?
Firstly – let's remind ourselves that Stats NZ is completely independent on this. It's not their fault that the election fell two days after the date they had decided to release GDP figures. It's just one of those things.
Nonetheless, the timing allows for a day-and-a-half of headlines – one morning and two evening news cycles for TV and the newspapers to decide how they interpret the figures. They will be the final pieces of the jigsaw required to compare National's nine years with the fifth Labour government's (current account will be on the 20th – but no one apart from us seems to pay any attention to that).
On immigration, we are likely to remain at very high levels of net inflow. If it's another record, then look out for everyone going bonkers on it. If it's not a record, it will still be very high, and likely a record for a July year. This will help the two parties who are talking about reducing our net inflow – NZ First and Labour.
On GDP, if growth is weaker-than-expected, I would expect coverage focussed on there being limp final three quarters to this electoral cycle at a time when our terms of trade are at record highs, and interest rates are at record lows – why can't we find the growth?
This will allow for Grant Robertson to say now is time to change the way government interacts with the private economy – give Labour a chance to freshen things up by being more hands on and working with business to deliver growth. R&D will be talked about a lot. So will productivity. Conversations on both will favour Labour.
If growth is stronger-than-expected, obviously the flip side applies – National got us here from out of the financial crisis so what reason is there to turf them out? While this is a fair reaction, in a better-than-expected scenario there is also another option:
'The economy is in good health – Jacinda Ardern even accepted this during Thursday's debate. But why not let Labour have a go with its new ideas and values and whatnot? If it all turns to mush then we can turf them out in three years and return to a trusted operator. But we've got more upside risk with Labour.'
I would not be surprised at all to see this feed through into coverage on September 22 as people are encouraged out of the defensive economic mindsets we've been in under Bill English these nine years.
It will be more difficult for National to get cut-through with the 'future Budget positivity' mindset than for Labour after all that relentless messaging around zero Budgets, controlling deficits and holding our breath until we get to the surplus.
The big question is whether Labour can hold onto the momentum of the past month through the next three weeks of campaigning. Big question is can they steady the ship when it comes to National attacking them on tax – taking a tax cut off truck drivers to pay for middle-class children to access free university education, and that scary capital gains tax (to fix the housing crisis, apparently, although it won't have any impact on the majority of properties).
If Labour can do all this, then by September 21 there is a greater chance that GDP and immigration figures will help cement its momentum than not – no matter what the readings are.