Siah Hwee Ang says despite huge growth in Foreign Direct Investment in China, the statistics on FDI into China have not grown as fast as would be expected of a country that is continually rolling out the red carpet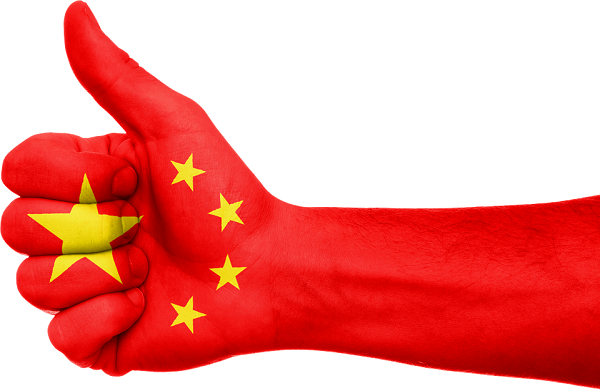 By Siah Hwee Ang*
Foreign direct investment (FDI) into China soared to 877.56 billion yuan (US$136.36 billion) in 2017, up 7.9% from 2016.
China has been actively opening its door to foreign investors, removing red tape and reducing bureaucracy. This has paved the way for foreign companies' growing confidence in operating in the market and provides assurance of protecting their interests in the market.
It is no surprise that FDI in China should rise, given that it has started from a relatively low base.
China has been accumulating good FDI stock in the last few years. In 2000, its inward FDI stock was only US$193 billion. This increased three-fold to US$587 billion in 2010. By 2016, it went up again to US$1.35 trillion.
But behind this growth lies the fact that in many ways, the statistics on FDI into China have not grown as fast as one would expect of a country that is continually rolling out the red carpet to its massive market.
China has seen final consumption contributing an average of 55% to the country's economic growth in the period 2013 to 2016. In the first half of 2017, the contribution of consumption to growth surged to 63.4%.
Given the attractiveness of this market, the slower uptake of FDI suggests there are still a lot of nagging issues surrounding participation for foreign investors.
FDI into the high technology industries was up 61.7% from 2016 to 2017.
But this should not be taken as a sign that high quality technologies are being generated at an accelerated pace.
At this point, there are signs that Chinese consumers are receptive towards technology advancements and that automation is picking up as well.
Supply-side reforms are still being made, hinting at an increased association of China with high-tech status.
The rise of more local Chinese players in the marketplace is indeed placing a lot of strain on foreign players.
Cutting costs and improving customer service is the standard two-pronged strategy response to this pressure.
With the implementation of the Social Credit System in 2020, uncertainty around competition looms large.
In a nutshell, all companies have to supply the data requested by the Chinese government. The government will then use this data to build a new regulatory framework that continually monitors and evaluates a company's economic and social behaviour, thereby allowing the government to reduce regulation in other areas.
Penalties will also be issued for any companies, local or foreign, who demonstrate non-compliance behaviours. This will ultimately affect their operations in the country, including the likelihood of being awarded government contracts.
While the general principle behind this system is clear, companies are unclear as to how data will be utilised, especially sensitive data such as sales and pricing information.
We should all watch the development of this system in the next two years.
China has emphasised that all businesses, local and foreign, will be treated equally in the market.
But in reality, we know that any foreign company in a host country requires a lot more help to understand a market and to cope with operations in that market.
Choosing foreign players does not counter the fact that local players are always two steps ahead as they are more alert to market changes and closer to the customers.
So this assurance, while encouraging, does not really help much in justifying a foreign company's decision to enter the Chinese market.
But drawing on the bad experience of the exit of the South Korean company Lotte from the Chinese market (largely due to political reasons around the THAAD disagreement and consumers' boycotts of South Korean products) and balancing WalMart's confidence in their intention to open 30 to 40 hypermarkets each year, the Chinese market does present foreign companies with big risks but also great opportunities.
-----------------------
*Siah Hwee Ang is the BNZ chair in business in Asia and also chairs the enabling our Asia-Pacific trading nation distinctiveness theme at Victoria University. You can contact him here.