Fonterra says its Beingmate associate may lose over NZ$200 million for 2017; directors questioning Beingmate's financial management and reporting; Fonterra will 'consider financial implications' in its own forthcoming interim result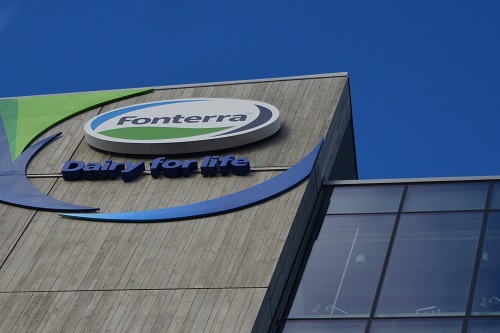 By David Hargreaves
Fonterra's investment in Chinese company Beingmate Baby & Child Food Co - long questioned by some market analysts and investors - has become another full-blown China horror story for the New Zealand dairy giant.
On paper, Fonterra has now lost about NZ$500 million of the NZ$750 million it committed to Beingmate in 2014, with the Beingmate shares down 10% on Monday to about RMB 6, compared with the RMB 18 that Fonterra paid.
Fonterra said on Monday that Beingmate had issued a forecast earnings downgrade for its financial year ended 31 December 2017, revising the previously announced forecast loss of RMB 350 million – RMB 500 million to a forecast loss of RMB 800 million – RMB 1 billion (NZ$171 – NZ$214 million). 
In other words the losses will be double what Fonterra had earlier been told and had indicated.
But worse than that, Fonterra's also saying, in a statement that didn't quote any of the senior Fonterra executives, that questions are being asked now about Beingmate's financial management and reporting practices. 
"As an investor in Beingmate (18.8% shareholding), we are extremely disappointed by this announcement and the on-going performance of the company," the Fonterra statement said.
"We are seeking more information on the forecast downgrade in addition to receiving Beingmate's full year financial statements. We will consider the financial implications on our investment for the purposes of our upcoming interim financial results."
In regard to the financial management and reporting practices issues, the Fonterra statement said that four Beingmate directors, including the two directors designated by Fonterra, "have expressed reservations relating to some aspects of Beingmate's financial management and reporting practices".
"We have total confidence in the judgement of our designated directors (Johan Priem and Christina Zhu) and that their actions are in the best interests of Beingmate and all of its shareholders. We are concerned about the reservations they have expressed and are seeking clarification on the matters of concern."
Fonterra said despite Beingmate's recent performance, "the strategic rationale for our broader partnership with Beingmate still stands". 
First NZ Capital analyst (Head of Institutional Research) Arie Dekker said outside of the "ongoing" disappointing financial performance of Beingmate, "in our view an area of potentially greater concern is Fonterra's announcement that its two directors, along with two other directors (one representing a ~5% stake; the other an independent), have expressed reservations relating to some aspects of Beingmate's financial management and reporting practices". 
He said the other two directors do not represent interests associated with the majority owner who has the largest stake in Beingmate. 
'Poor financial performance'
"It now appears that Fonterra's investment in Beingmate is subject to poor financial performance, potential management/accounting issues and the possibility of some dissention at Board level, although Fonterra have not explicitly confirmed the latter." 
Dekker noted that Fonterra would "consider the financial implications on its investment for the purposes of the upcoming interim financial results - having taken the decision to write down the investment by a relatively modest amount when it released its FY17 results (compared to the then market pricing - largely on the basis of the strategic value its auditors saw in a minority 18.8% stake)." 
He said that at Monday's market prices the Beingmate stake was at a level that is a third of what Fonterra paid when it made the investment, "and less than half of the value on which Beingmate is currently recorded in Fonterra's balance sheet".
In its announcement, Fonterra said it was "disappointed" that Beingmate is not maximising the opportunity created by the early registration of its 51 formulations under the new registration rules.
"The Chinese market is growing rapidly and within five years, forecast demand for infant and baby dairy products will be more than the total for other global markets, so the potential remains.
"China is one of Fonterra's largest global markets, accounting for NZ$3.4 billion of our sales revenue and a normalised earnings contribution of greater than NZ$200 million in FY17. Our business in China has been enabled by our integrated strategy, comprising of Ingredients, Consumer and Foodservice, our China farms and our Beingmate partnership."
Under pressure
Fonterra has periodically come under pressure to reveal more details about the performance and prospects Beingmate, in which it invested $750 million about four years ago.
References to the performance of Beingmate in Fonterra's published results and commentaries have often been cursory.
In a research report ahead of the release of Fonterra's annual results last September (and well before obviously this latest news),  Dekker said sales and earnings at Beingmate were significantly down on when Fonterra (which he referred to throughout his report as FSF) invested and had not delivered to date, on the potential Fonterra outlined when it made the investment.
"In short, Beingmate has lost sales, missed FSF targets and likely lost reasonable market share in the last three years and FSF has been largely silent on it with investors," Dekker's report said in September.
(Story was updated with analyst comments on Monday's annnouncement)