This week's Top 10 comes from interest.co.nz's new political reporter Jason Walls.
As always, we welcome your additions in the comment stream below or via email to david.chaston@interest.co.nz.
And if you're interested in contributing the occasional Top 10 yourself, contact gareth.vaughan@interest.co.nz.
See all previous Top 10s here.
2017 will be a hard year to top in terms of political news in New Zealand.
Leadership changes, by-elections, coalition arrangements, shifting polls and general elections all made for a cracking political year.
With such a dramatic 12 months, one would be forgiven for thinking 2018 would be hard pressed to live up to the drama of the year before.
Be that as it may, the stage is set for another exciting year.
Interest.co.nz's political reporter Jason Walls takes a look at the top 10 potential political stories, in reverse order, which may unfold this year.
10: Will business confidence continue to fall, or has it found the bottom?
It has not been a good start to the year for businesses, with figures from ANZ showing small business confidence is at an almost decade low.
The fall is down to a few factors, such as a softer housing market, tightening credit, lower dairy prices and a change in Government. The latter has been jumped on by National finance spokesman Steven Joyce, who has been challenging Finance Minister Grant Robertson on the numbers at any chance he gets.
9: Changes at the Reserve Bank.
It's shaping up to be a big year for New Zealand's central bank. The combination of a new Governor, former New Zealand Superfund chief executive Adrian Orr, and changes to the RBNZ Act will mean the Reserve Bank will be in the spotlight.
Orr has been welcomed by the market and is seen as a sensible pick for the job – Westpac chief economist Dominic Stephens called the appointment a "balanced choice." He will bring a lot of energy to the job – Interest.co.nz readers can look forward to some entertaining press conferences during his tenure.
For market watchers, changes to the RBNZ Act – which will include adding employment to its mandate and implementing an official OCR decision making board – will be of great importance and will be watched very closely.
8: The looming shadow of the Trump White House.
Donald Trump, the most newsworthy man on the planet, will no doubt continue to generate headlines in New Zealand this year. Regardless of local relevance, the Trump White House has become a common thread of political reporting in New Zealand, with both the Prime Minister and Opposition leader often forced to comment on his policies, behaviour or Tweets.
Expect this to continue into 2018 as the Russian election interference probe continues, and the former reality TV star continues to make waves with his … unconventional style of leadership.
7: How will the Greens fare?
Although the Greens are not technically in Government, their confidence and supply agreement with the Coalition puts them well and truly on-side with Ardern and Peters when it comes to presenting a united front.
But this does not mean they agree on everything – and this has been refreshing. In the lead up to the election, Labour and the Greens were so similar in many respects it was often hard to tell them apart. NZ First and Labour both opposed the TPP while in opposition, but have committed to supporting it – albeit with areas around the ISDS clause changed – now they're in Government.
The Greens are still against the trade deal and have committed to voting against it in the House, when the time comes. This will work well with their base and having the room to disagree with the Coalition Government from time-to-time will help when it comes to standing out on the left.
6: Who will be the Greens new co-leader?
Over the next several weeks, much of the nation's political attention will be squarely focused on who will be the next Green Party co-leader.
The Green's constitution says the party must have one male and one female co-leader. The female co-leader spot has been vacant since Metiria Turei stood down in August.
With the chaos of the general election out of the way, the stage is set for the race. Marama Davidson is very likely to announce her candidacy for the role, as are Julie Anne Genter and Eugenie Sage. Both Sage and Genter are ministers, which gives them a slight edge. But Davidson is still a hot contender and is number two on the party's list.
5: Prime Minister Winston Peters.
Although Peters' tenure in the top job with be just a short six weeks – while Prime Minister Jacinda Ardern is on maternity leave later this year – it is likely to be the most action-packed period on the political calendar.
The NZ First leader is known for his unique political style and no holds barred approach to handling questions from the press. There will be no shortages of eye-catching political stories – especially stemming from the PM's weekly post cabinet press conference.
4: Support for NZ First.
Speaking of Winston – it's been a quiet few months for the dethroned King in the North. It's no secret that Peters garners much of his support through his quick-witted sound bites and his aforementioned no holds barred approach to the media.
But since becoming deputy Prime Minister, the NZ First leader has shied away from the spotlight. Aside from championing a new multi-million-dollar horse racing track and a few trips overseas, Peters has not been capturing headlines in his signature style.
This showed in Wednesday's poll, with his party's support almost halving to 3.8% – under the all important 5% MMP threshold.  
3: Will Bill English retain the helm of the National Party?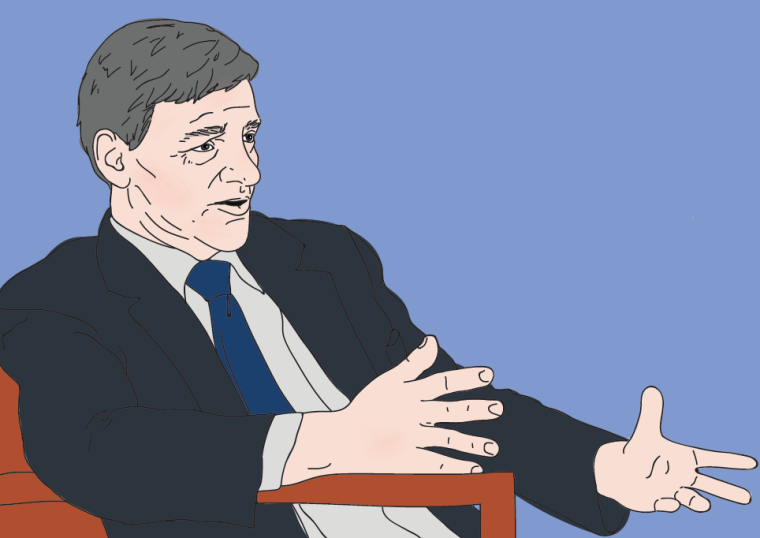 The rumours that veteran politician and former Prime Minister Bill English is preparing to step down as National leader were in full swing this week. Just hours before his 'State of the Nation' speech on Wednesday, news he was gearing up to step down as leader dominated the news cycle.
Despite the speculation, questions about National's leadership have been swirling since the party lost power in October. It seems unlikely English will be publicly rolled – a knives out leadership war would be a bad look for a party that continues to poll highly.
English labelled the speculation "gossip" and said the only decider on whether he would remain in Parliament was his own performance.
And according to the latest Newshub Reid Research poll, released on Wednesday, National is still in a good position, with 44.5% support.
If he does leave the job, expect a clean succession. A scenario where English makes clear who his pick for the top job would be is likely; much as his predecessor John Key did with him.
2: If English does go, who would take over?
My pick for the front runner would be Tauranga MP Simon Bridges. He has taken to his role of Shadow Leader of the House like a duck to water and has proved himself an effective opposition MP, causing the Government headache after headache.
Other likely candidates include Judith Collins who, like Bridges, is right at home on the opposition benches and is a well-known name within the National Party ranks. Selywn MP Amy Adams would also be on this list, along with Auckland Central MP Nikki Kaye. Paula Bennett, despite being deputy leader, is not looking as likely to take over as her peers.
1: How much further has the 'Jacinda effect' got to run?
Wednesday's Reid Research poll was good news for Labour with the party sitting on 42.3% – up 5.4% on election night. This is the highest level of support it has had in a decade. It's leader, Jacinda Ardern, is also enjoying strong support at almost 40% in the preferred Prime Minister rankings.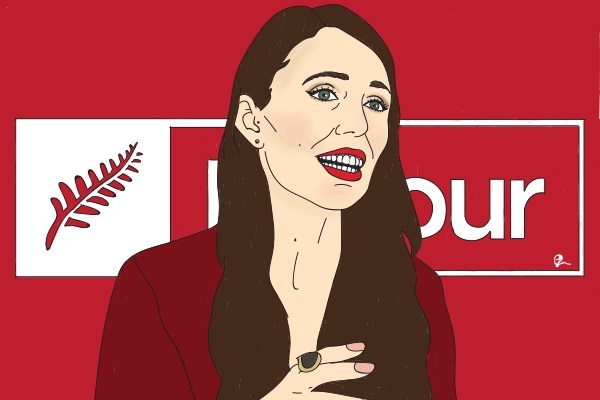 Labour is still in the honeymoon phase and a bump in the polls was not unexpected. But as the year progresses, how much both those figures change will be watched closely. How much will Ardern's pregnancy impact Labour's support? What will the economy do? What will happen while Peters is in charge? All of this will be reflected in Labour's poll numbers as the year progresses.