Don Brash on why Judith Collins is best placed to take on Jacinda Ardern; Michelle Boag on how the party's leadership change will be 'tidy'; and David Farrar on how National's new leader will create its brand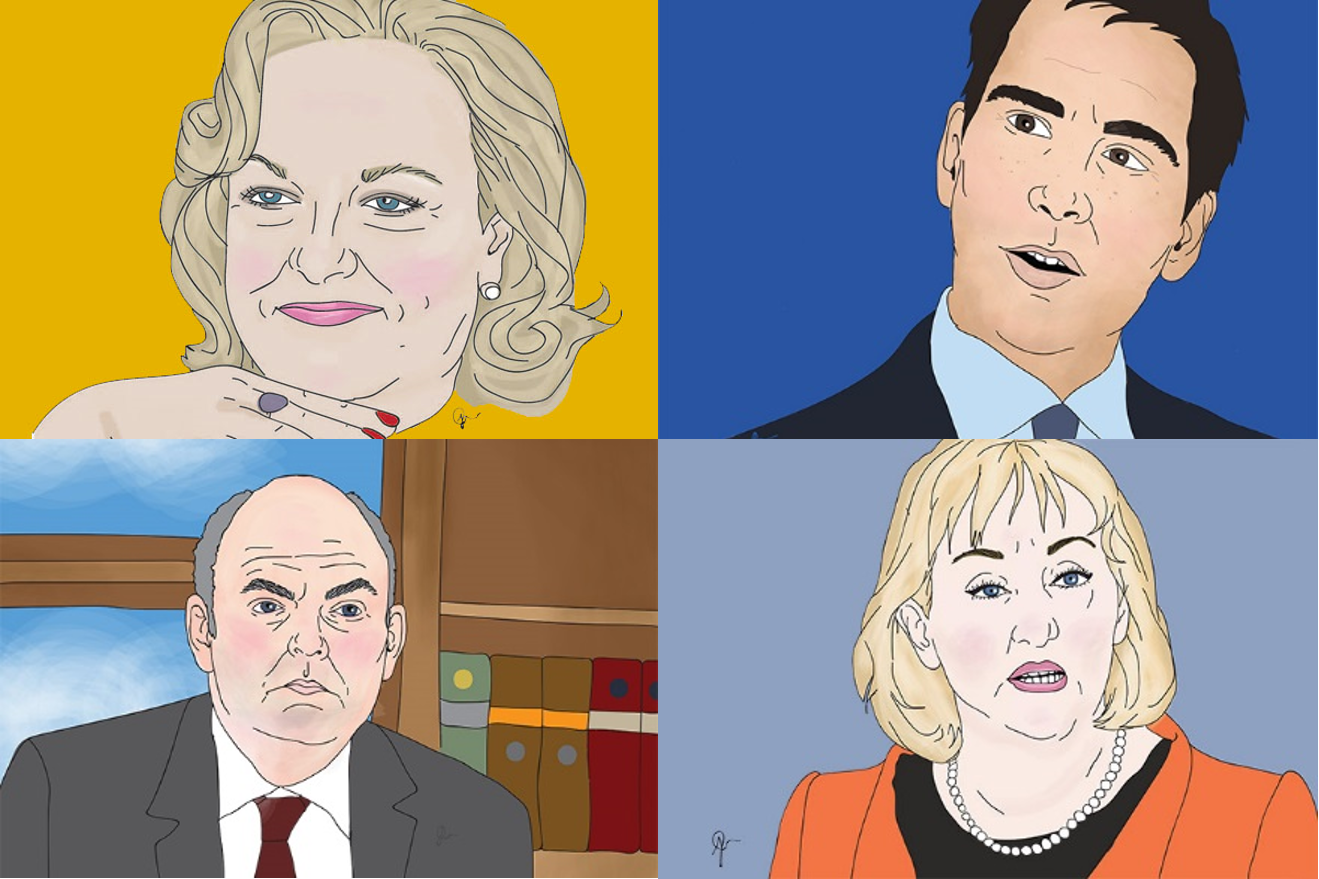 As the wheeling and dealing within the National Party kicks into action, interest.co.nz talks to political insiders about who will replace Bill English as Leader, and where they see the party going.  
Former Reserve Bank Governor, National Party Leader and ACT Party Leader, Don Brash, has his money on Judith Collins.
He has confidence in Collins' ability and maintains a woman is best placed to take on Prime Minister Jacinda Ardern.  
National Party pollster, David Farrar, and former National Party President and public relations specialist, Michelle Boag, won't name names.
Yet Boag emphasises the new leader needs experience, while Farrar says they will be elected on the quality of their relationships with those in Caucus, more so than on the way they position themselves politically.
Neither believes the party will make any drastic changes of tack, coming out of the election with the support of 44% of the country.
THE CONTEST
Boag and Farrar highlight the fact there is an "open contest" for National's leadership, with a number of contenders, for the first time in years.
They maintain the caucus could wait until English's resignation takes effect on February 27 to elect a new leader, or make a move earlier.
Farrar believes it's possible for a decision to be reached next week.
"If the numbers become clear early on, then like you had when English became Leader, people drop out and you actually have a fairly early vote on it."
Asked how tidy he sees the race being, Farrar says: "There will be tensions during the period the leadership contest is on… But people are aware that everyone needs to work together afterwards.
"So I suspect people will be campaigning more on their strengths rather than against others. But it will be quite tense."
Boag says: "I think it will be clean and tidy, because that's the way we do things. But I think it will be more competitive this time…
"There are any number of scenarios, which may or may not include people who are currently in positions staying in positions, or going for new ones."
Boag says the process may prompt those considering leaving the party to actually do so; something that would be "helpful".
"If I was David Carter or Chris Finlayson and contemplating resigning in the next little while, I'd wait until I cast my vote for leader before I did that," she says.
"I should imagine that after that new leadership has bedded itself in, there will be a bit of a sorting out of who's staying, who's going, what the shape of the new shadow cabinet would look like."
THE CONTENDERS 
Brash is firmly of the view that Collins - who he worked with from the time he entered parliament - is best placed to be leader.
"Judith is a conviction politician. She knows what she stands for and what she doesn't stand for. She's highly intelligent, she's analytical, she's got a good legal background, she's been in parliament since 2002, so she's had 16 years in parliament. She certainly takes no prisoners in house…
"One of the benefits of having a woman as leader of the National Party is that she could more readily take the fight to the Government in a way that perhaps a man might hesitate to attack a leader who's a woman…
"National is not likely to win government by trying to emulate Jacinda. In reality, they can't emulate Jacinda…
"People talk about Nikki Kaye. I think Nikki Kaye is a very able person, but I don't think at this point she's ready to be leader."
Asked about Steven Joyce, Brash says: "Steven is a very able person… a very good organiser, ran very good campaigns… I don't see Steven as Bill's successor… I just haven't seen him as the leader of the National Party."
Brash admits he doesn't know Simon Bridges as well as Collins, but sees him as another good contender for the job.
"He's articulate, intelligent."
Asked about whether Bridges is too much of a populist politician, Brash says: "In my experience, Simon's got some pretty clear views on things. I think he made a good fist of the transport portfolio when he was running that.
"He has been of course a Crown prosecutor for a number of years prior to coming to parliament. He's got some pretty strong views."
Brash can see Collins and Bridges working together in leadership.
"You don't want a leader and deputy who are both sort of clones of each other. You do want people who are different, have different skills and bring different constituencies to the party if you like. I think a Judith Collins, Simon Bridges duo would be a very powerful one."
Farrar is less direct, yet says: "MPs are like everyone else, they have friendships with people in Caucus that they've built up over many years. For some it's not a purely political decision on who's maximising our chance to win the election. It is [an attitude of], 'I believe in this person, I've worked with them over many years'."
He recognises Caucus should be asking what problem it is trying to solve by who it elects as leader, but ultimately: "I wouldn't read too much into who they vote for and what it means."
Farrar says: "In an ideal world, it would've been better for National (but not better for Bill English) if he'd stayed on another six months.
"It's hard at this stage to work out what's going to be your best strategy. You haven't yet seen where the Government's weaknesses will be, if the economy's going to get tight and they might get blamed for that.
"So it would probably be a more informed choice if it was later this year."
Boag says: "I think it's highly likely that whoever it's going to be will have been a cabinet minister…
"I don't think they'll be looking to put someone in who's not experienced. I think the Labour Party were in a situation where they had no other place to go really - except for Jacinda - and that worked out very well."
Asked whether she believes National will jump on the rhetoric that people want generational change, she says this is a line Labour would like the party to adopt.
"I think the Labour Party is looking at the fact the first poll under Bill English had him losing no support whatsoever, and they'd quite like the National Party to come up with somebody who's completely unknown, because they think Jacinda will do better against them.
"I don't think that's going to happen."
THE DIRECTION
Boag goes on to say: "I don't think there's any need for any radical departure from where they've been, because they're still the biggest party in parliament. So why would you depart from that?
"The formula's working. It's just that the coalition process didn't have the integrity that we all assumed."
Farrar agrees the party has to keep its current voter based happy, but doesn't believe there's much value in it leaning further to the right of the political spectrum.
Being able to "quite aggressively" hold NZ First to account, especially on behalf of regional New Zealand, is where the party's focus should lie.
Farrar believes the party's brand will largely stem from its leader.  
"There's strategy and there's brand. Whoever becomes leader has their own brand and the brand of the leader can become the brand of the party."
He says this was part of National's success under both John Key and Bill English's leadership. While they were different, they were both moderate and compassionate.
"I've seen Labour leader after Labour leader in Opposition blow that opportunity [to create a brand], where they've just got straight down to being aggressive in the House, rather than telling the story about their values and beliefs."
Coming back to Brash, asked about where he believes National should position itself on the political spectrum, he says: "I would think that for National to move further to the left would be a mistake. There are plenty of people around who say, 'For goodness sake, we want a centre-right party and if National moves further to the left, we haven't got one'…
"Logically ACT should be covering that end of the spectrum, but for some reason it isn't doing so effectively, and I don't quite understand why that's the case…
"Judith would be more inclined to be a centre-right politician, rather than a centre politician."