David Chaston explains why current economic growth is probably as good as it will get. There aren't many more workers who can participate & we need large, long-term business investment to change productivity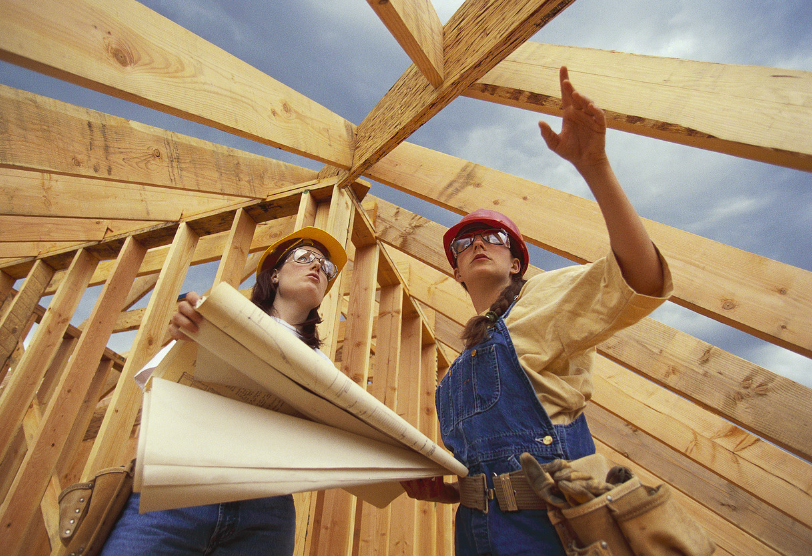 By David Chaston
Last Thursday's release of fourth quarter GDP data has all been focused on the +0.6% rise in real terms. This was below economists' expectations who had expected a +0.8% rise.
For most readers that is 'just numbers', with little to link it to everyday life.
But there are links, and because they are generally positive, there is little news-value for those involved in the partisanship and the blood-sport of politics.
For the rest of us, we should try to understand the other 'real'. For economists and statisticians, 'real' means after inflation is removed.
But for me, 'real' means how it is affecting our wallets, our savings, and our inequality issues.
Governments that want to spend more need to tax or borrow more. In the end that can only come from the productive sector in a transfer of wealth.
But business wants consumers to have rising purchasing power, so a first analysis of the GDP result should start with how much wages are of total overall economic activity.
And here the news is pretty good.
On an annualised basis, wages (code for personal income from work) now represent the highest proportion of national income in 25 years. It's a generational high, and has been rising consistently since 2010 and rising its fastest in that period over the past four years.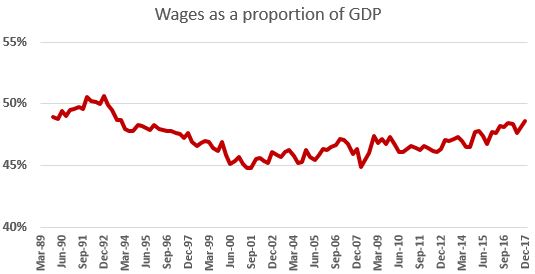 All data in all charts are sourced from Statistics NZ, or the summaries published by the RBNZ.
One reason is that more people are in work than ever before. Employment at December 2017 was an all-time high of 2.62 million people, up +3.7% in one year and up almost a fifth in ten years. To put that in perspective, the working aged population only grew +16.5% in the same period, so there have been real in-work gains. More people are being paid more for more work.
And in turn, that is because we have a very high participation rate. It is rare for a developed country to have a participation rate over 70% and New Zealand is one of those rare cases. Our's is over 71% and the highest it has been since modern records for this metric started in 1986.
So more people are working and pay is rising faster than inflation, together resulting in a larger claim by workers on national GDP.
Behind this improvements in rising participation is a long-term and relentless rise of women in the workplace, and a transition from part-time to full-time work. This has had a powerful impact on household wages and budgets. It is a trend that started in 1989, going from 56% to 66% over that quarter century. But it still has a long way to run to match the male participation rate of 77%.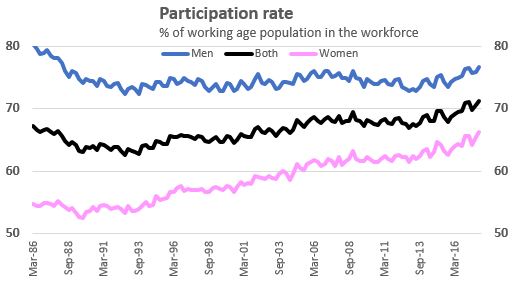 But there is something else at work as well. Participation rates, while rising overall, have drawn in new people working in the regions even as participation rates in the main centres rises too.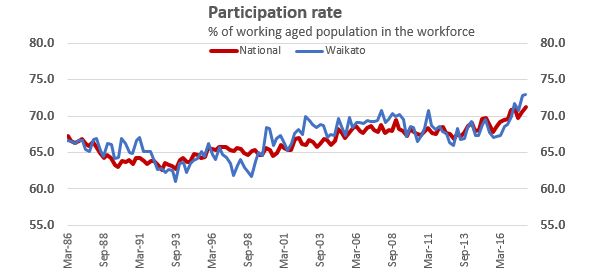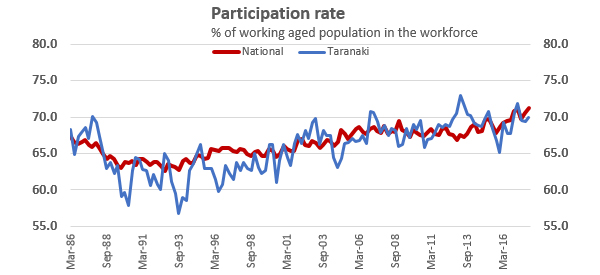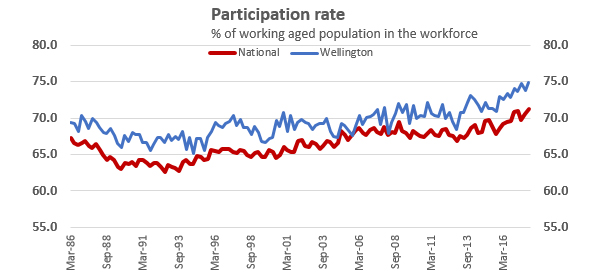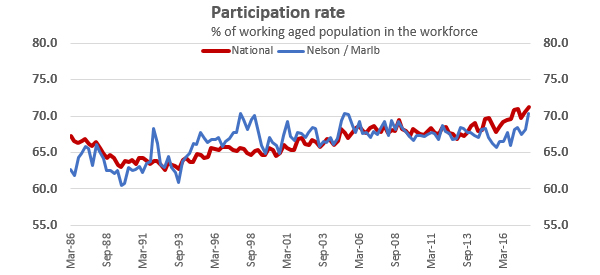 Participation at such high levels comes with an inescapable fact - the latest workers joining the workforce are likely to be the least productive, or the hardest to make fully productive. Ministry of Business, Innovation & Employment (MBIE) job ad data shows that we have high demand for unskilled and semi-skilled work. There are not enough people available to fill all these types of positions where skill standards are not high. It is unlikely that these types of jobs are adding proportionately higher output or productivity.
Some critics see the low rise in per capita GDP as evidence we are not on the right track. But there may be an overlooked and simple explanation.
First, here is the recent growth record of GDP per capita: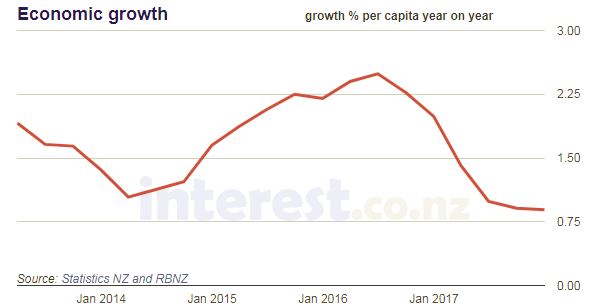 It is pretty anemic. In the year to December 2017 it grew just +0.8%. That is far below the +2.0% it grew in the year to 2016 and the +2.2% it grew in the year to 2015. Note that it only grew by +1.3% in 2013 and +1.7% in 2014.
But the years it was high, imports of machinery were low, and when machinery imports were low, GDP-per-capita rises.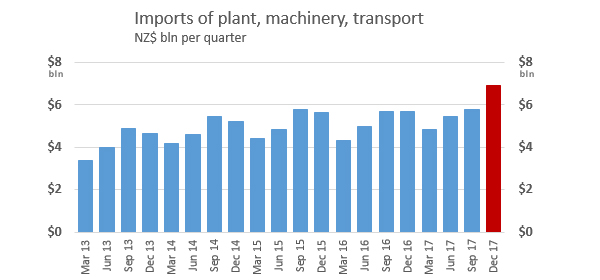 In the year to December 2017, this machinery import rate was +11.0% higher than in 2016. In the year to December 2015, it grew just +4.8%.
That is just the way GDP is calculated:
Household spending plus Government spending plus Investment plus Exports minus Imports = GDP
Imports of productivity increasing goods reduces GDP in the short-term.
We should expect GDP-per-capita to rise again over the next year or two based on the surge in recent capital goods import levels.
What this all means
There are two takeaways here. First, in its current state our economy is nearing full practical employment and each additional worker added won't be adding much more to output. To get more people participating in our economy will take us into unusual territory among any OECD economy. In my view, unless we start adding new high-output workers from outside the country (immigrants), we cannot reasonably expect the current type of economy to grow much faster than it is.
High participaction with a rising share of wages-to-GDP is not a story you hear often, and goes some way to understanding why New Zealand's inequality levels are relatively low (as measured by its stable Gini scores).
And secondly, businesses will need to invest at their current higher levels over a long-term basis in productivity-related equipment if the 'current state of the economy' is to be changed to a future, higher productive state. That will require those investments to be 'worth it', meaning our market size will probably need to grow, and market returns need to be seen as likely (otherwise, why would you take the risk?). That outlook will require positive support by policy makers, and stumbles will undermine it quickly.