Energy and Resources Minister Megan Woods takes up challenge to provide more detail on what the Government's plan to transition away from oil and gas looks like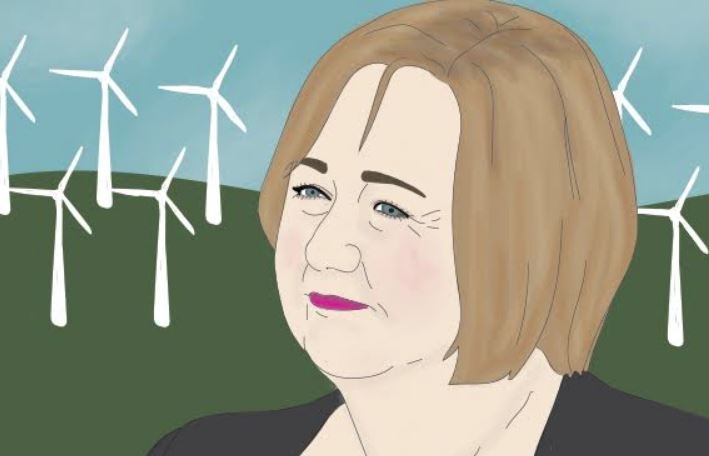 *By Megan Woods
This is an article Energy and Resources Minister Megan Woods wrote in response to a column by Jenée Tibshraeny questioning the Government's planning around New Zealand's transition away from oil and gas.  
The Government has recently announced we will not be issuing new offshore exploration permits on top of the 100,000 square kms of permits already issued. Instead, we'll only be issuing new acreage onshore in the Taranaki for at least the next three years.
We aren't changing existing permits or the rules for moving from exploration to mining, which means exploration and production could continue for years to come.
And for regions that currently rely on fossil fuel production for jobs and income, we've committed to investing hundreds of millions of dollars over the coming decades in things like clean energy to ensure there will be plenty of local, high paying jobs in the future.
This is a planned, measured and careful transition away from exploration for new fossil fuels and towards renewable energy over the coming decades.
Today I want to elaborate on the reasons for this decision, and to tackle some of the arguments we have seen trotted out in opposition to it.
Everyone accepts climate change is happening and that we need to play our part in fighting it and adapting to it.
But there are also clear economic reasons for this decision as well:
If we don't take action and plan for this transition we will be left behind, meaning big economic shocks that will hurt individuals, businesses and communities as fossil fuel production becomes uneconomic in the face of changing consumer demand and climbing carbon prices.
It doesn't have to be that way. If we have the courage to think ahead, to look beyond just the three year political cycle and plan for ten, twenty and thirty years down the track we can get ahead of the curve and avoid the big shocks that are coming.
That's why by protecting existing permits for years to come and by investing in alternative jobs in the regions, we're pursuing a long term transition to get us ready for the future.
The truth is that regions like Taranaki have known for a long time they need to be thinking about the future and they have already been planning. For example the locally produced TaPuae Roa – Make Way for Taranaki, lays out an economic development strategy for the coming decades built on clean energy, advanced agriculture, the Maori economy and the visitor sector. All of these are areas where Taranaki has strong competitive advantages and strengths to build on.
When I was there recently I spoke to one business leader who argued convincingly that Taranaki can be New Zealand's clean energy capital – many of the skills built up in Taranaki's oil and gas industry position them to lead in that industry while also allowing high wage jobs to continue to be based in the region. 
We're seeing this overseas for example with companies like StatOil who are taking workers skilled in offshore oil rigs and putting them to work constructing offshore wind farms.
This Government has big plans to support these kinds of emerging industries – we've announced a billion dollars each year to supporting regional growth, as well as a hundred million dollar clean energy fund. We've also just announced plans for a 12.5% research and development tax incentive for firms investing in research and development.
And we'll work hand in hand with the local community on transition planning. That means central government will support local leaders thinking about the next opportunities.
The Ministry of Business, Innovation and Employment has already begun gearing up to do this. A transitions team with its own general manager will lead this work and when necessary pull in other government departments and ministers around issues such as skills training.
The combination of long lead times, smart local people and businesses planning ahead, and substantial government support on a scale we haven't seen before will mean jobs and businesses will be protected in the coming decades as we make this transition.
Now it has been suggested that there is a risk this decision will mean New Zealand misses out on the opportunity to create a thriving export industry in liquid natural gas – one that could export huge amounts of New Zealand's gas to replace coal plants in places like China and India.
The economics on that suggestion don't stack up however. New Zealand's gas is relatively expensive compared to the major global exporters – because of the higher costs of production here compared to overseas.
For example, as journalist Rod Oram has recently pointed out, "In 2016, our business users paid an average of US$26.60 per gigajoule, whereas Australia's cost was US$15.60 and the US's US$9.20."
 The idea that we could flood international markets when our gas is over twice as expensive as that produced overseas simply isn't realistic - especially when any export of liquid gas would require billions of dollars of infrastructure before it could begin.
Likewise, the suggestion made by some that this decision will lead to an imminent shortage of gas in New Zealand ignores the fact that not only is there an existing 100,000 square kilometres already out for exploration on top of the 10 years or so worth of existing gas reserves we have, but that we will be issuing new onshore exploration permits for years to come.
Some suggest that ending new exploration permits makes it less likely existing permits will be taken up and turned into new production because of a fear this signal will make New Zealand a less attractive place to invest in exploration.
But that ignores the fact there's been no change to the right to extend an exploration permit or turn it into a mining permit.
Investment decisions are made on economics – by forces of supply and demand and the economics of those decisions are the same today as they were the day before the announcement.
And let's be clear: this is not happening in isolation. It's part of a comprehensive plan to tackle climate change and reduce emissions.
We're strengthening the emissions trading scheme, introducing an Independent Climate Committee to set carbon budgets beyond the political cycle, investing billions in public transport to reduce vehicle emissions, investing millions in incentivising the transition to EVs, including upgrading charging infrastructure and developing EV options for heavy vehicles.
The Government is also leading on procurement, purchasing more electric vehicles ourselves which are then on sold into the private vehicle fleet.
These policies on EVs were all recommendations of the recent Productivity Commission report on transitioning to a low carbon economy.
And that same report gives strong evidence that long term signals like our decision on oil and gas will actually help ease the transition by giving certainty to investors, business and the community. 
The report argues: "Businesses and consumers will be better able to manage the risks of moving to a low-emissions economy and plan for behavioural and structural changes required in a stable and credible policy environment. This requires a strong signal from government making a long term commitment to the transition."
That strong signal about the future is exactly what this policy delivers. It means people can make informed decisions knowing the Government is working alongside them.
And to my mind this sets up a very clear political choice for New Zealanders.
Because just this past weekend National Party Leader Simon Bridges was talking up the changes he is hoping to make to his party to make them more environmentally credible. And yet in the same breath he was promising to completely reverse the decision.
That desire to be seen as promising action on climate change but to refuse to actually do anything about it brings to mind the famous quote by St Augustine: "Lord, make me chaste – but not yet."
New Zealand deserves real leadership on these issues. A careful, managed plan to transition our economy towards lower emissions while protecting jobs and communities. That's what this Government is providing.