Infometrics' Brad Olsen with the top 10 things to know about the Auckland Regional Fuel Tax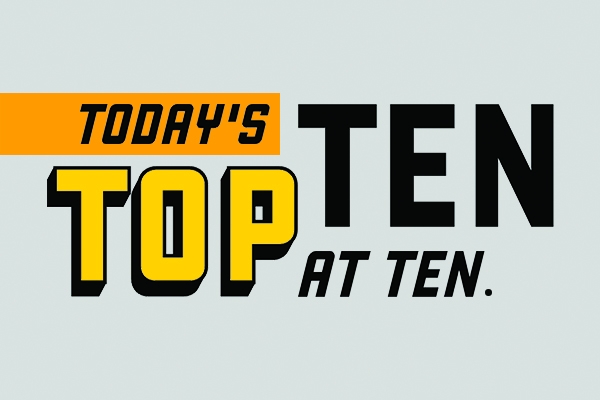 Today's Top 10 is a guest post from Brad Olsen, an economist at Infometrics.
As always, we welcome your additions in the comments below or via email to david.chaston@interest.co.nz.
And if you're interested in contributing the occasional Top 10 yourself, contact gareth.vaughan@interest.co.nz.
See all previous Top 10s here.
1. If you're an Aucklander, get ready to pay more for fuel.
Auckland Council is currently consulting about introducing a 10 cents per litre fuel tax on all petrol and diesel sold in Auckland, from 1 July 2018. This comes after the Labour-led Government announced it would put regional fuel taxes in place to meet some of the funding shortfall in Auckland over the next 10 years. Including GST, this fuel tax will cost Aucklanders 11.5c/l in July, and that's before the 3-4c/l national petrol tax increases are added each year over the next few years.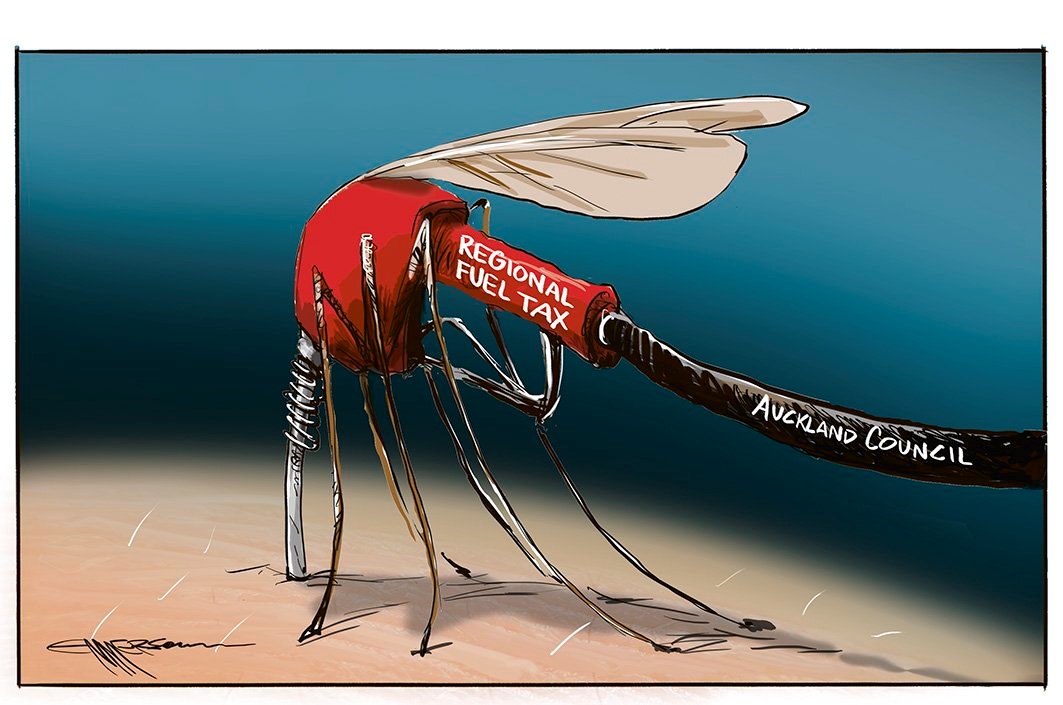 2. But if you're a ratepayer, you'll pay less in rates to offset it.
Auckland's regional fuel tax will replace the interim transport levy. This levy was introduced in 2015 to cover some transport project spending while Auckland Council and the Government figured out how to fund the Auckland Transport Alignment Project. This levy was charged at $114 per household, and $183 for businesses. The regional fuel tax replaces this levy.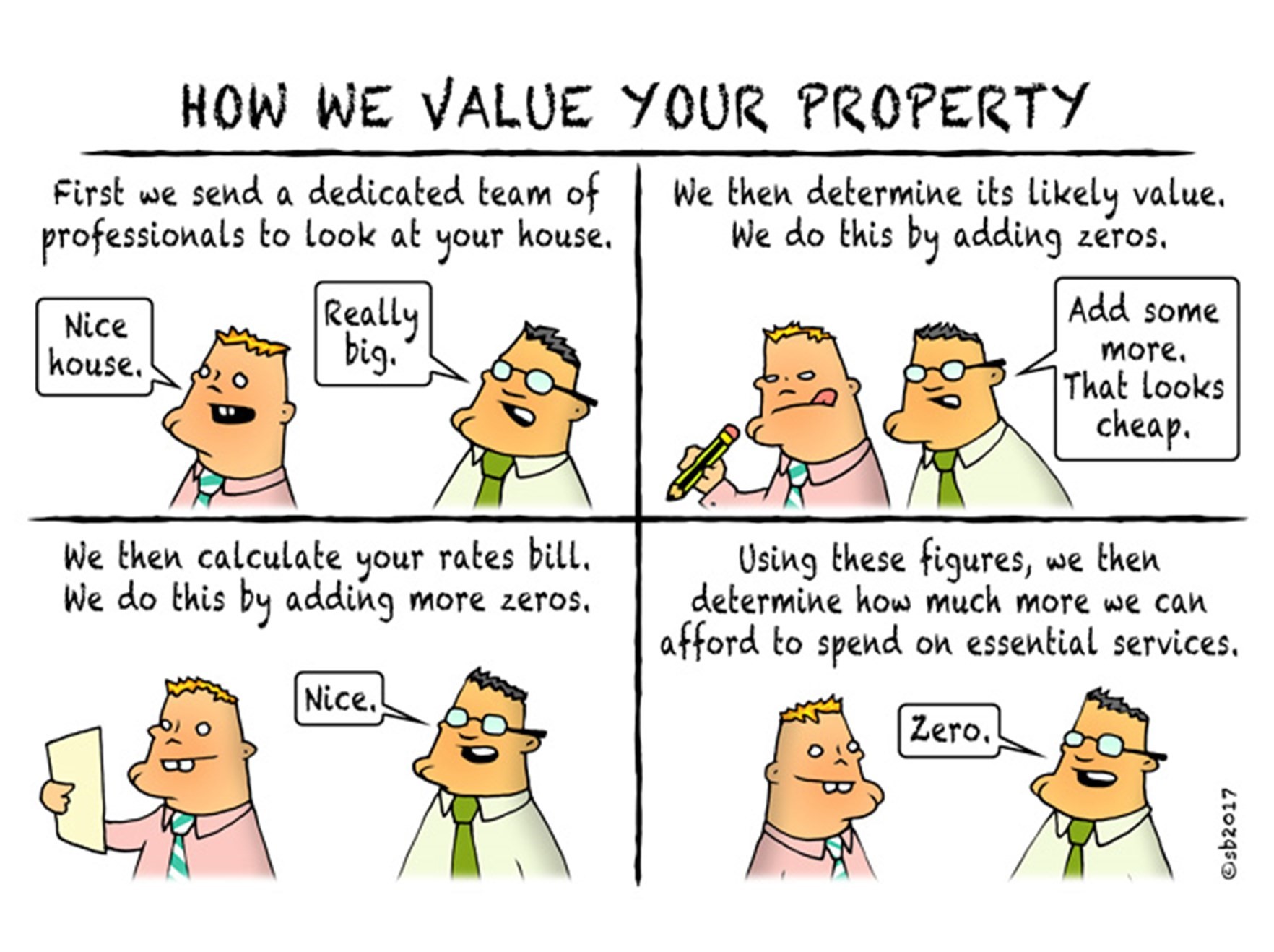 3. Fuel taxes hurt poorer families the most.
Fuel taxes are a regressive tax. They hit the poorest families the hardest, because these families end up spending a greater share of their income on transport. Less income is then left over for other costs. This problem is even more pressing in Auckland, where some of the poorest families face long commute times to get to employment or education. Longer commutes mean more fuel which means more paid to the fuel tax.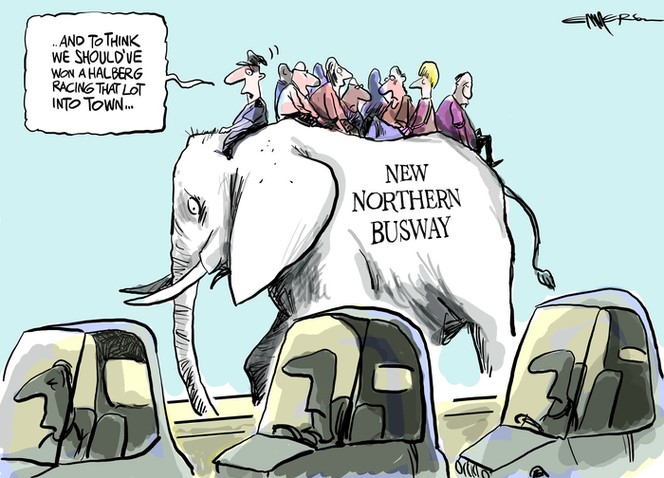 4. The tax is vital revenue for ATAP 2.0.
The Auckland Transport Alignment Project (ATAP) will account for more than $24 billion in spending over the next ten years, with Auckland Council and the Government splitting the bill. Auckland Council intends to fund its share of the investment with the help of this regional fuel tax. The fuel tax will bring in around $150-170 million each year, a larger sum than the $60m per year the interim transport levy contributed. This funding will go to increasing transport options and reducing congestion.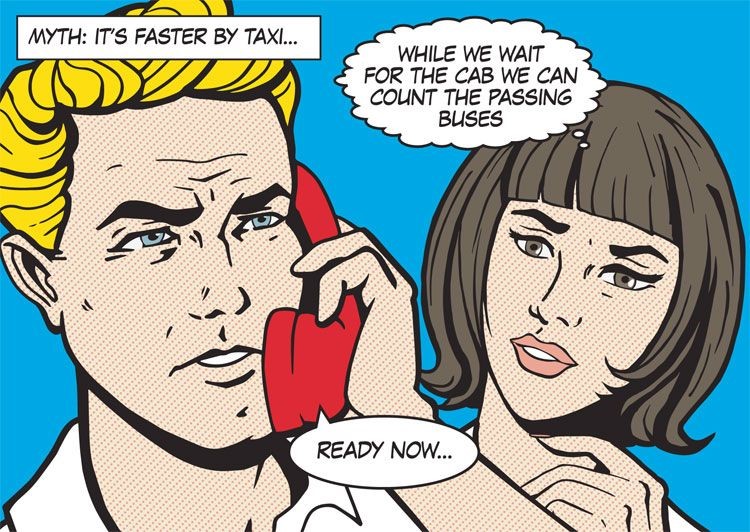 5. Both petrol and diesel are included.
Different from most other fuel taxes in New Zealand, this regional fuel tax will tax both petrol and diesel. Normally the two fuel types are charged differently (petrol with a petrol tax, and diesel with road user charges) because of the large non-road transport use diesel has. Government and Auckland Council are looking to exempt non-road transport diesel, which could become administratively costly as diesel has increased in volume sold in Auckland over time.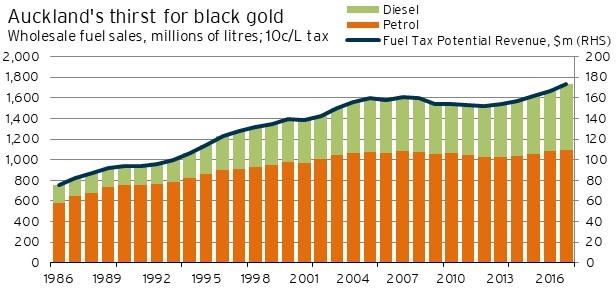 6. People either love it, or hate it.
Depending on who you talk to, the public either support the fuel tax, or are dead against it. Auckland Council used interim public submissions to say that 50% of Aucklanders supported the fuel tax, with 41% against. The National Party came out swinging, announcing that Auckland Council jumped the gun and that the final submission figures show 48% against, and 46% in support. To add to the confusion, a Colmar Brunton poll of Aucklanders saw 52% support and 43% oppose the regional fuel tax (noting that this poll occurred before the national fuel tax increases were announced).

7. Auckland's fuel price would rise above the national average.
Auckland has a lower petrol price than the national average, sitting at $2.02/l compared to the main port price of $2.09/l in the week ending March 30. With this gap representing a considerable cost saving for transport firms, an Auckland-only fuel tax will pressure firms to fill up elsewhere and game the system to reduce costs. In the Regulatory Impact Statement, the Ministry of Transport note this possibility themselves, stating that "large road freight companies could reduce the value of fuel purchased in Auckland by $20 million per annum [to avoid the added costs]."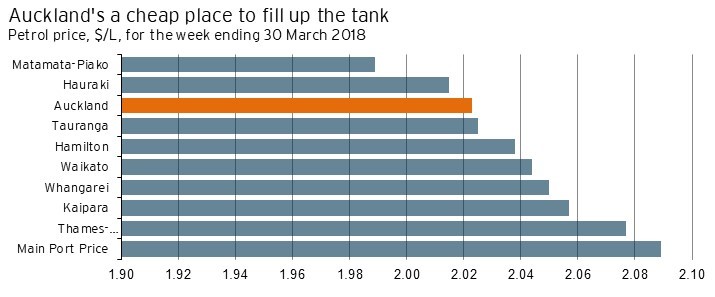 8. Fuel companies may try to avoid the tax.
Fuel companies may not implement the tax regionally. Auckland is a big market for fuel companies, making up around 33% of New Zealand's VKT (Vehicle-Kilometres-Travelled) total. Instead of a 10c/l tax only on fuels in Auckland (which could become a costly administrative nightmare) there is little to stop fuel companies from spreading the tax burden. A 3c/l tax applied nationally would recover the same tax income.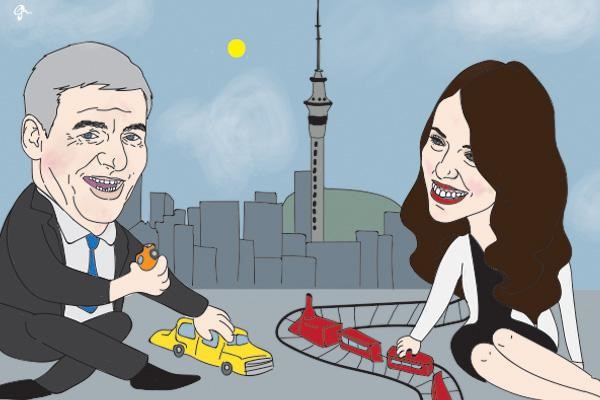 9. Deja-vu of fuel on the political see-saw.
We've been here before. A regional fuel tax was implemented in some metropolitan areas in 1992, and was scrapped in 1996. Although not a lot has been documented about these taxes, they were allegedly scrapped because of the price spreading we talked about in point 8. 
But the topic of regional fuel taxes keeps cropping up at the Beehive. Helen Clark's Labour Government in 2008 passed a law to enable regional fuel taxes – a law that was promptly removed by National when they came to power in late 2008. Now Labour is doing it again with this latest legislation, although National have committed to scrapping the regional fuel tax if they got into Government in 2020.

10. Auckland might only be the first of many.
Government Ministers are quick to play down the idea that any other areas outside of Auckland could levy a regional fuel tax. But there's increasing talk of other regions badgering for their own tax to increase revenue. Hamilton is refusing to take no for an answer, and Wellington is the most recent area to publicly indicate its interest in a tax to fund transport projects. Watch this space for who asks for permission to raise a tax first.