David Hargreaves says the Government needs to decide whether or not it is prepared to fully commit to a policy that was a key election platform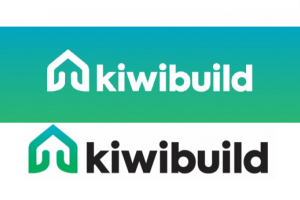 By David Hargreaves
We've probably already reached the stage at which this Government has to decide whether it goes all-in to really do something about building more affordable houses or not.
The past week will have been a fairly dispiriting one for Housing and Urban Development Minister Phil Twyford and the pressure is clearly showing.
The launch last week of the so-called 'Kiwibuild: Buying off the Plans' initiative shows clearly the kind of brick wall the Government is already running into.
I note, in the spirit of fairness, that some interest.co.nz commenters actually like the scheme launched last week. I don't, as I've made clear.
My main opposition to it stems from the fact that the Government's putting taxpayer money at risk when it will have little control over the outcome.
For example, I could envisage a situation in which the taxpayer gets sued for the entire cost of a development that goes wrong – not just for the 'Kiwibuild' portion of it – whatever that is.
And of course the lack of actual specific 'Kiwibuild' house numbers to be built as part of this scheme is another problem. The delightfully vague word 'significant' is used to describe how much of a development should be Kiwibuild. That's not good enough. 
As launched, the scheme looks like an attempt by the Government to effectively piggy back on already planned developments, so, that it can then claim some of these as 'Kiwibuild' and start establishing a running total with which it can fend off the National Party claims – which will keep coming – that the Kiwibuild initiative is failing.
Other interest.co commenters have validly said, okay, fair criticisms – but what should the Government be doing?
What to do
And that is a great question. I will have a go here in this piece but I really welcome your views on what you think might be done. There's no 'right' and 'wrong' here. It's a very tricky problem.
The reality is that fixing years of under-building in this country, with all its red tape, RMA, constipated planning processes stew, is a heck of a job. And probably more fool us for kind of believing Twyford and his constant refrains about the magical Kiwibuild taking us all off to the land of milk and honey.
It's now clear Twyford never had a bomb-proof plan and really I do think the best thing right now for this Government would be to sit down have an honest talk with itself and the people of this country and re-work what it's going to do.
Frankly it is going to be a nonsense if Twyford stands in front of a chalkboard and claims a running total of houses that are being built when those are houses that he's effectively 'grabbed' and labelled as Kiwibuild. Because that's classic government policy in play. Never mind the actual outcome – look at the activity. The effectiveness of a policy can and never should be measured in terms of the activity that goes into it. The only important thing is the outcome. 
Simply 'tagging' houses that were already planned as 'Kiwibuild' is not necessarily going to lead to any more houses actually being built.
But in addition to the natural problem, which is a big one, that the Government has inherited, it's also created some problems for itself.
I think the Government has already hamstrung itself quite badly with some of its ideological and symbolic decisions.
Migration
Principal in this category are the so-called foreign buyer ban and the supposed move by the Government to clamp down on immigration levels.
These two things in particular become problematic because I think two fairly obvious avenues of approach to Kiwibuild would have been firstly to get offshore businesses involved in the supply of houses and secondly to have a very large scale temporary migrant scheme to bring in workers to construct houses.
Now, to take the second one there first, this will immediately get people screaming. Isn't the huge inbound migration we have a large part of the housing problem? Yes, of course it is. There's an obvious contradiction there.
Nobody's been a bigger critic than me of the cynical gaming of the migration rules the previous National Government engaged in whereby 'students' could come into the country to do diplomas in stamp collecting (well not really, but you know what I mean - 'soft' courses), take up jobs and then convince everybody that they should stay. That's flaming nonsense and has been a huge part of our problem.
Labour of course promised to do something about migration and since forming a government has deafened everybody with its silence on the subject.
Well, I still think the migration tap's got to be turned off, particularly on that 'student' flow.
But in terms of building workers, well, needs must, sometimes. And if we had to get people here on a temporary basis – and make it damn clear it is temporary – to do construction work then so be it.
Foreign buyers
Okay, the other contentious thing I just mentioned before was getting overseas companies involved in construction. There would be two potential ways of doing that; specially invite companies in to tender building houses, or large-scale importation of pre-fab structures.
But the Government's already cast doubts an whether it could do such a thing by the decision to push ahead with what is termed a foreign buyer ban.
This one again becomes contradictory. Basically from about day one of starting work at interest.co. nz in 2013 I have spoken in favour of a foreign buyer ban. Like the one they have in Australia; specifically say that people who don't live in the country can't buy an existing house there, but they can build one.
Unfortunately, and don't fool yourselves, what this Government is trying to push through as legislation at the moment is NOT a foreign buyer ban. Not really. It's much broader and cumbersome than that. It's a dog's breakfast of a thing bringing in all kinds of nonsense about sensitive land ownership.
It was the Government's overly cute attempt to do a foreign buyer ban when existing trade arrangements we have mean we can't do one like they have in Australia.
So, and I commend anybody to get through and actually read the draft legislation, what we have is an onerous, complicated piece of xenophobic looking law that will simply put overseas interests off investing here.
Now, it might get fixed in Select Committee and we'll have to see what's reported back to the House at the end of this month.
Fix it first time
Personally though, I'm always very wary of something that's a mess first-up, which you then try to fix. Better to do something at least 85% right first time.
As it is this foreign ownership legislation is likely to ultimately have so many additions and alterations around things like forestry concessions and companies that have large offshore ownerships buying land as just part of their business that I think it's likely to prove an unworkable atrocity. I will be happy to be proven wrong on that if it is the case.
But anyway, for the aforementioned ideological reasons, the Government's already made its job of getting affordable housing built harder.
So, what are some ideas worth looking at that would be better than an underwriting scheme that would let the Government appear as if it's doing something?
I think it was always clear that the Government would have to subsidise the building of cheaper houses. I don't have an argument with that because the country's got so behind the eight ball on this one now that 'big' solutions are needed.
But notice I say 'subsidy' rather than underwrite. When Twyford first talked about 'buying off the plan' he did so in broad brush terms along the lines of the Government going in and buying say large portions of an apartment block. Yeah, don't mind that idea. That's not what has now been promoted.
Control the process
First up the Government needs to have some level of control in the process. For a start, what about establishing definitively what a 'Kiwibuild' house should be and contain? I mean this in a very encompassing way, such as materials to be used, dimensions, room numbers, type of kitchen, fitted facilities, etc, etc. Specific stuff. That's where prefabrication, however, that's achieved, would be a useful leg-up.
Then what about construction, getting these houses built? I would suggest some special legislation that means the normal agonies of RMA and local government could be sidelined. If we believe this is a crisis, let's treat it like a crisis. Look, if we could do something like that for the Christchurch rebuild we could repeat it around the country – and particularly in Auckland in order to get the housing situation looking something like under control.
In terms of building the actual houses – well, this idea of trying to piggy back on existing developments really is not a good idea.
The Government needs to be able to say, 'we want X number of houses built and they need to look like this'. Therefore the Government then has control over the outcome and the taxpayer is only exposed to amounts of money that have been pre-committed. Never give anybody a blank check with taxpayer's money! Never expose the taxpayer to potentially open-ended losses!
I think the Government should establish 'preferred suppliers' from the private sector. Sign a contract with companies for provision of these houses.
Could the Government establish a publice/private company for the purpose? Could you maybe even look at listing it on the sharemarket?
Okay, the latter point is questionable, because it would suggest that you need to be able to generate a profit. But what about that? A public-private listed entity engaged in the public good of building the size of the housing pool. Has the NZ Super Fund been talked to in this regard? Now, I certainly don't believe in the idea of using the Super Fund as some kind of slush fund – because that would then ruin its central purpose. But if something could be structured whereby the fund thought it was commercially viable, why not? We've already seen the fund get involved with an unsolicited bid for the Auckland light rail. It's clearly interested in things that add to NZ's infrastructure – if it believes it can get a reasonable commercial return.
Rent-to-buy
Ultimately, I think what needs to be looked at as the key part of any successful Kiwibuild strategy is rent-to-buy. I can't see a better and more viable way because it gives everybody what they want and gives the Government more time to achieve it.
I know rent-to-buy was talked about in Labour's agreement with the Greens upon the setting up of the Government – but I've heard precious little said about it since last October.
Logic suggests to me that this is actually the best way to go.
What would be required? Well, you've got to build houses that people would be happy enough to call a home over time, let them in as renters and then give them the chance to buy out the house over a long period of time.
Yes, that means putting taxpayer money up – but as a loan rather than an open-ended, possibly no-limit underwriting agreement as the scheme launched last week appears to be.
And as I say, maybe you could set this up as a separate, perhaps listed, company.
Now yes, I know the Government is planning a specialised Housing Commission, but it makes sense to go as far and as wide as possible in terms of getting people involved and on board. Therefore, a Government/private combination makes a lot of sense.  
In terms of access to money – and this is where the Government needs to sit down and really talk – well, I think they probably should bite the bullet and say, to heck with it, we will borrow more, we'll extend the debt ceiling.
Borrowing another say $5-$10 billion right now at such low interest rates is not going to bust the country.
It goes back to priorities. Kiwibuild was a flagship policy. Well, so far as I can see the flagship is already taking on water. If the Government's really serious it would borrow more.
Disheartening so far
Last week's announcement by the Government was very disheartening. It showed a desire to be seen to be doing something rather than to ACTUALLY be doing something – and it did it in a way that put taxpayer's money at risk without any real sense of control on the outcomes.
The Government has to be able to control these outcomes.
Furthermore and looking out many years, once we've actually got the housing situation to a state where we feel its moving in the right direction, I think there needs to be an ongoing state monitoring authority that measures whether we have the right numbers of houses and where there may be future points of pressure.
We left it to 'the market' to sort out the level of housing in this country and the market has let us down, basically. So, the state needs to ride shotgun over it all in future – so, that we don't in future generations, face this situation again.
What all this means is that the Government should be prepared to front up and state that this is all harder than it thought and that the solution needs rethinking. Carry on the way they are heading and I think it could be a disaster.
Would they have the guts to do a rethink now? Well, that could be a key test of this Government's worthiness.