EY's David Snell assesses Grant Robertson's first Budget and concludes there's much more to do to boost all-important productivity growth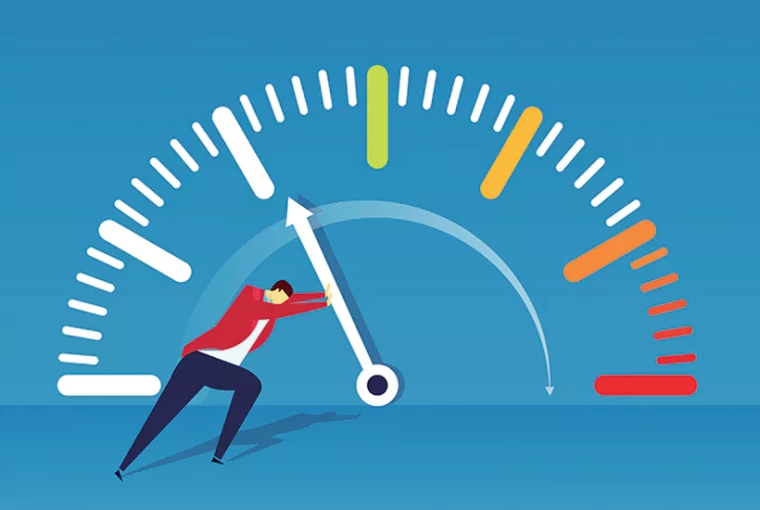 By David Snell*

Budget 2018 – At a glance;
A plan for a plan about the future of work
$1 billion over four years on R&D tax incentives
The Green Investment Fund germinates
Productivity is at the heart of living standards.
In the long-run our living standards depend on productivity. New Zealand's productivity growth has lagged behind our competitors for at least 60 years.
We can't expect Finance Minister Grant Robertson to solve New Zealand's productivity deficit in one bound.
In his own words from Thursday's speech:
"To transform the economy we have to be more productive. We have to work smarter, build our skills and resilience, explore new innovations and adapt to change. We cannot continue to rely on merely increasing our population, exporting raw commodities and an overheated housing market to drive economic growth." 
In turn, New Zealand's ability to improve our standard of living over time depends almost entirely on our ability to raise output per worker.
Budget 2018 starts to flesh out that plan:
$1 billion over four years for the R&D incentive
A tripartite "Future of Work Forum" between the Government, Business New Zealand and the Council of Trade Unions
A Productivity Commission inquiry into technological change, disruption and the future of work; and
$100 million into a Green Investment Fund.
That's a start but there's much more still to do. There could have been a stronger plan with a greater focus on skills and capital, with perhaps a lesser emphasis on fora and inquiries.
R&D incentive expected but broadly welcome
The R&D incentive has been previously announced, with details currently out for consultation. A well-designed incentive can lead to increased innovation activity and this commitment is a welcome one. The crucial test will be seeing whether the R&D incentive in action leads to a stronger innovation eco-system, with real success stories to its credit in years to come. 
What's particularly interesting is that New Zealand is introducing our R&D incentive at a time when Australia has just announced a tighter set of rules. On balance, that makes New Zealand a more attractive place for productivity enhancing research for trans-Tasman business.
R&D is hard to precisely define. For the R&D incentive to enhance productivity, the bottom lines are:
It needs to be sustainable, with a long term commitment from Government to make the rules work.
For loss-making businesses, especially capital-constrained SMEs, the incentive needs to be refundable.
There should be a clear pathway for current Callaghan Growth Grant recipients to move to the new incentive, and
Inland Revenue must commit significant resources to making the claims process both easy and capable of being audited.
The Future of Work is still in the future
Robertson's right to hone in on the future of work. More automation is on the horizon. That's productivity enhancing, while simultaneously empowering and threatening for workers. The gig economy is leading to more short-term roles and rising numbers of contractors. A productive economy needs a skilled workforce.
On the other hand, is the tripartite government/labour/unions forum stepping "back to the future"? And how will this body sit alongside the Tax Working Group, which already has strong union and business representation and an overlapping remit?
Combined with the Productivity Commission inquiry, are we still at the stage of groping towards a plan for a plan?
A green light for the Green Investment Fund
Again signalled well in advance, the Government has committed to a Green Investment Fund. 
Green investment funds have had some successes in Australia, the UK and some US states but are still relatively novel. Speaking at the budget lock-up, Robertson stressed climate change as the greatest challenge of our time.  With global capital starting to shift into climate-aligned investments, could the Green Investment Fund bring private-sector investment in high-value, low-carbon industries, clean tech and new jobs?
Funding at this stage is limited and detail is scant, but this is an area we'll be watching with interest.
Other than R&D, tax reform is missing in action
We're waiting for recommendations from the Tax Working Group, so tax is understandably in a holding pattern. 
An efficient and equitable tax system is necessary for inclusive growth. That system could be achievable in the medium term. The Government will need to make a substantial commitment to tax reform if enduring productivity improvements are to be delivered. That's probably an issue for 2019.
Funding for Inland Revenue investigations
In the year to 30 June 2017 Inland Revenue spent $174 million on investigations. As a result, it identified $1.3 billion where customers did not get things right.
Its overall return on investment for investigation activity was $8.31:$1 against (in my view, a soft) target of $7:$1.  Its most recently funded initiatives contributed $11.55 per dollar spent. 
With recent research by Inland Revenue and Victoria University estimating the average underreporting of self-employed and contractual workers at 20% on average[1] - a finding which has been surprisingly little noted - the time is right to step up that spend. A productive economy requires us all to pay our fair share.
In that respect it's interesting to see additional funding of $31.3 million over four years to raise $180 million targeted at company tax returns. At a little under $6 per $1 spent, that's less efficient as a revenue raiser that most Inland Revenue activity. Potentially more could have been done here.
Towards Wellbeing
Robertson confirmed 2018 will be the last traditional budget. Next year will be a "Wellbeing Budget" based on broader measures of living standards. Perhaps a move towards a more just economy rather than just the economy?
---
*David Snell is EY New Zealand Tax Policy Leader. The views expressed in this article are the views of the author, not necessarily those of Ernst & Young. 
---
[1] Victoria University (2018), Estimating self-employment income-gaps from register and survey data: Evidence for New Zealand, Victoria University Press.