The only consequence Shane Jones has faced for his attacks on corporate NZ is increased airtime & more column inches. Jason Walls doesn't expect him to stop anytime soon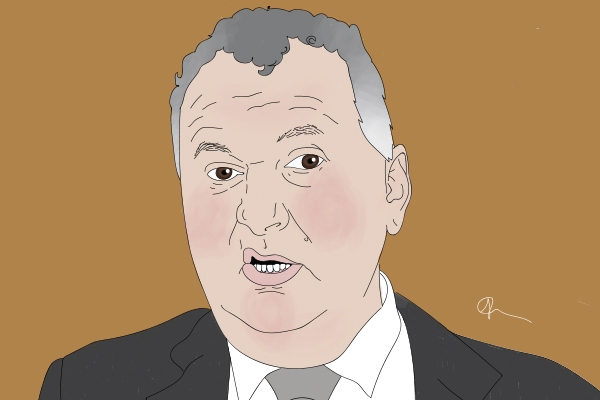 By Jason Walls
Shane Jones' attacks on Fonterra are something we should have seen coming and it's likely his warpath against corporate New Zealand won't stop with the dairy cooperative.
The New Zealand First MP was back in the headlines late last week after he called for the head of Fonterra's chairman, John Wilson.
"I thoroughly believe this: as the chief executive leaves Fonterra, the chairman should in quick order catch the next cab out of town," he told reporters when leaving Parliament last Wednesday.
He was critical of Fonterra's investment into China's Beingmate and the subsequent losses that resulted from the venture.
Jones had been at Field Days that morning and, according to NZ First Leader Winston Peters, he had made similar comments in an off-the-record briefing to farmers.
But it is clear Jones was keen to get his message on the record and to get it on the record fast.
When speaking to reporters just hours later, he gave his views about the dairy giant unprompted. None of the reporters asked about Fonterra and, after a question about ASB's regional scorecard, he volunteered it.
After he did, the story blew up. The Prime Minister was forced to comment, so was his leader. It seems the only party that did not comment was Fonterra itself.
Jones – the self-described 'First Citizen of Regional New Zealand' – was leading the news cycle by kicking Fonterra in the guts on behalf of its co-op shareholders, many of whom are angry about what happened with Beingmate.  
And was he pulled into line by his boss? No – the exact opposite.
Not only did Peters refuse to say Jones went too far, he doubled down on the comments, calling for "heads to roll," saying the "buck stops at the top."
Déjà Vu
The events of last week are almost identical to when Jones called for Air New Zealand Chairman Tony Carter to resign.
He made the comments, faced practically no repercussions – Prime Minister Jacinda Ardern only said he went "a step too far" – and he spent two days leading the news cycle.
When this happens, it further reinforced his place as the 'First Citizen of the Provinces.'
So why would he stop? If the record so far is anything to go by, he has nothing to lose and everything to gain by shooting off at corporates that are, in his view, taking rural New Zealand for a ride.
But don't take my word for it, take his.
"Whether it's Fonterra losing a lot of money and never hearing anything from the chairman or whether it's Air NZ, I think garden variety kiwis are looking for a political figure to challenge [these companies] when they're not practising what they preach," Jones said in April, after calling out The Warehouse Group chief executive Joan Withers.
Jones is not done with corporate New Zealand – not by a long shot.