Paul Buchanan points out New Zealand is facing a very tough choice between our security interests and our economic interests, and that choice may have to be made very soon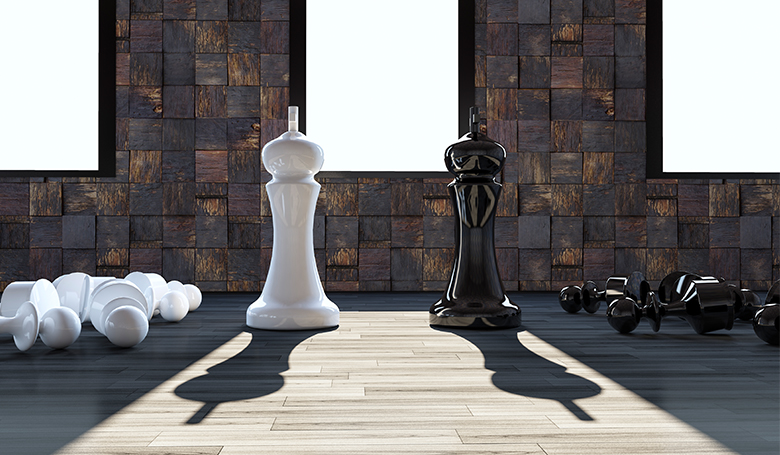 By Paul Buchanan*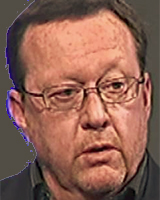 Two decades ago New Zealand uncoupled the security and trade strands in its foreign policy.
The decision stemmed from the removal of New Zealand's preferential trade status with the UK in the early 1970s and the fallout to the embrace of a non-nuclear status in 1985, which led to the dissolution of the Australia-New Zealand-US military alliance (ANZUS). With the end of the Cold War, New Zealand foreign policy elites decided that separating trade and security better ensured independence and autonomy in international affairs.
New Zealand shifted its trade orientation to non-traditional partners in Asia, Latin America and the Middle East while slowly re-establishing its security ties with its traditional Anglophone allies. The latter trend was accentuated after 9/11 but did not slow the pursuit of preferential trade agreements with new markets, the People's Republic of China (PRC) in particular. New Zealand signed the first bilateral free trade agreement (FTA) between a Western democracy and the PRC in 2008, and within a few short years China has become New Zealand's second largest trading partner (after Australia), supplanting the EU and  the US in that regard.
In parallel, New Zealand joined the US-led "war on terror" (sic) by deploying troops to Afghanistan from 2001 to the present (now in a diminished role), Iraq 2003-2013 and Iraq and Syria from 2015 to the present. It signed the bilateral Wellington (2010) and Washington (2012) Declarations that made us a first tier defence partner of the US, and strengthened intelligence ties with the Anglophone partners in the 5 Eyes signals intelligence network as well as upgraded liaison relations between the Security Intelligence Service (SIS) and Western human intelligence services such as ASIO (Australia), the CIA (US), DGSE (France) and others.
The trouble with the "eggs in different baskets" approach is that it assumes that a systemic balance of power can be maintained and ignores the possibility of conflict between major trade and security partners. The guiding principle of 'issue linkage' is that security and trade partners trust and do not conflict with each other. Uncoupling of security and trade linkages consequently raises the possibility of conflict between competing security and trade partners, something that makes the New Zealand's stance more akin to straddling a barbed wire fence while standing on ice blocks rather than balancing between competing great power interests.
Absent consensus on norms, conflict serves as a systems regulator during transitional international moments. Because old alliance systems are under siege and new "power blocs" are being created in the move from a unipolar to multipolar world system, the likelihood that conflict will break out between ascendant and descendent powers has increased markedly. The US-PRC rivalry is a case in point. They are on a collision course across a range of strategic issues, including security and trade, as they contest dominance in the Western Pacific.
This manoeuvring has many manifestations. On is the contest for influence in "independent" states. Because of its bifurcated foreign policy New Zealand is seen as one such state by the PRC, and recent controversies about Chinese "influence operations" in Aotearoa parallel similar debates about the extent of PRC "soft" subversion in the political and economic systems of Australia, Canada and several African and Latin American countries.
In fact, there is enough backlash throughout the Five Eyes network about PRC use of front organisations and other "magical weapons" (including corrupt inducements to key actors) to have them rated as a threat as grave over the long-term as espionage and other hostile activities. They are seen as more pernicious than Western influence activities such as educational and cultural exchanges because they are more directly focused on influencing political and economic outcomes in ways favourable to the PRC and are designed to support (and are closely linked to) the authoritarian policies of the Chinese Communist Party (CCP) at home and abroad.
The result is a growing ideological battle between the PRC and New Zealand's Western allies, particularly the US and Australia, over the future direction of the country. On the one hand, the Chinese presence in New Zealand has been materially beneficial. But that has come with strings attached that are believed to compromise the integrity of New Zealand institutions. For its part, New Zealand's Anglophone orientation has not recently paid similar material dividends even though it gives it a seat at the table in security meetings with our traditional partners.
Although Western influence in New Zealand has been benign due to shared values and cultural norms, the record of the US when confronting democracies that stray from their preferred political and economic approaches demonstrates that there is a dark side to their influence as well. One only need think of US subversion of the Whitlam Latham government in Australia and record in Latin America to get a sense of this.
New Zealand consequently finds itself caught on the horns of an dilemma: if push comes to shove between China and the US, which side should it align with? Even if the great power conflict is economic and diplomatic rather than military, it will be forced to choose because New Zealand is too deeply tied to both countries to play the balancing game once the rivalry erupts into open conflict. The question is therefore not a matter of if but of when and for/against who?
There will be significant costs whatever choice is made. Should New Zealand choose China, it will lose the security umbrella and suffer the diplomatic wrath of our most traditional and closest international partners. The consequences will be felt in a loss of trade and diplomatic ostracism, but most acutely in damaged security relations with other Western democracies. The Five Eyes listening posts in New Zealand will be dismantled and all of the highly sensitive equipment, to say nothing of archived records and stored data, will be removed under duress. This could prompt a revolt within the New Zealand intelligence community given its Anglophone orientation, and when coupled with "dark" influence operations by former allies could cause civil unrest amongst those disinclined to cast their lot with the Chinese. It could even lead to covert and overt hostile responses from jilted partners, who will likely discontinue military relations with New Zealand, including sale and supply of equipment. There will be a moment of national reckoning.
Should New Zealand opt to side with the US and its security allies, it will suffer serious economic losses as a result of Chinese retaliation. This has already been presaged by the PRC response to New Zealand's support for the International Court of Arbitration's ruling in favour of the Philippines in its dispute with China over island-building in contested waters, where state-controlled media editorials warned New Zealand over the consequences of siding against China (including in trade). More broadly, there is ample record of Chinese economic retaliation against countries that do not toe its preferred line on a number of issues, so New Zealand has both immediate and contextual reasons to see the writing on the wall.
Strategic planners in Wellington may prefer to not have to ponder this unpalatable scenario and the unpleasant consequences that it entails regardless of the nature of the decision. But given the way great power rivalries are playing our at present, they need to consider the possibility that these will turn into conflicts that envelope New Zealand. At that point, a choice will have to be made.
---
Paul G. Buchanan is the Director of 36th Parallel Assessments, a geopolitical, market intelligence and strategic assessment consultancy (www.36th-parallel.com).. This article was first published in AUT's Briefing Papers and is here with permission.