David Hargreaves says Fonterra needs to undergo a massive overhaul otherwise the consequences could be quite drastic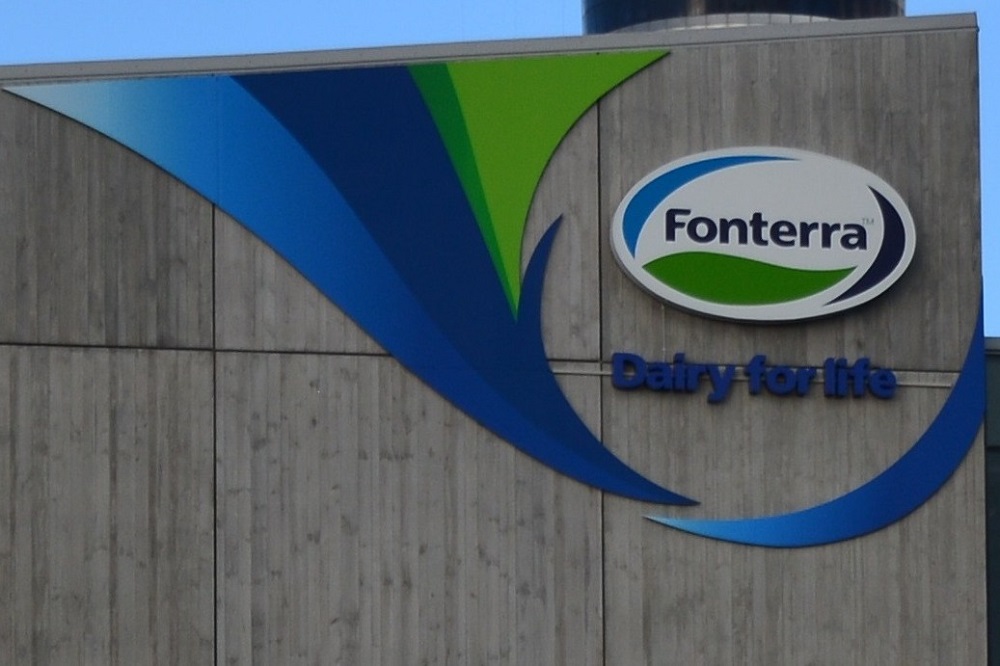 By David Hargreaves
I think it is now time to stop just hoping that Fonterra 'comes right'.
As we look at it today, things at the co-operative seem very 'wrong' and it's long past the time that meaningful attempts need to be made to fix what is in my view a very broken model.
I'm not a farmer, so, I don't understand that perspective and so happily lay myself open to the criticism that might be forthcoming from such quarters.
But I know a bit about business and what works. Fonterra is not working as a business. Its model is flawed. It needs to change or else the consequences for the dairy industry and the economy could be quite dire.
Essentially Fonterra is trying to be all things to all people. 
On the one hand it's attempting to play with the big boys and girls out in the wide world, producing value-added products that make a buck.
On the other it's dutifully trying to satisfy farmers with a good price for their milk.
It's never managed to do both properly.
If the milk price is low then its operating margins (because the milk price is a key input cost) are better and it can make a better profit on the valued added goods.
But if the milk price goes up, the farmers are happier, but the profitability in the value added business gets squeezed because the milk's costing so much for Fonterra to effectively buy.
Disastrous result
This year's disastrous result shows that after years of trying to handle this double-edged sword, Fonterra has failed.
I commend anybody who can to get their hands on a recent piece of research done by First NZ Capital's Head of Institutional Research Arie Dekker, which was reviewed here by interest.co.nz's Guy Trafford.
Dekker's report, issued before the latest strife around Fonterra emerged, attempts to start the debate about the necessary changes and decisions Fonterra will have to make. 
In a nutshell Dekker reckons that Fonterra needs to either;
simplify its business, go back to basics reducing the business back and exiting non-core businesses to focus on key areas of strength that he believe would likely centre around ingredients processing out of the NZ milk pool or;
to undergo a structural separation, with the NZ processing business remaining under co-op control, while perhaps the offshore value-added businesses are spun out into a separate vehicle, which crucially would have access to outside capital. 
I like the separation idea. 
It would allow a greater source of capital to be put into the businesses currently under the one Fonterra umbrella and would help to remove the essential conflict that exists at the moment.
And if you don't think conflict exists, consider the release that the Fonterra Shareholders Council put out, expressing "absolute disappointment" in Fonterra's latest announcement.
Do the shareholders get it?
I'm certainly not going to argue that they are entitled to be something rather stronger even than 'disappointed' by what's happened. But I have a horrible feeling that even within this disappointment they feel, they don't really 'get it'. 
Fonterra's keeping more capital for itself right now because the business has blown out its debt levels. How badly we may or may not find out when the results are issued on September 13. I'm not holding my breath for us to get a clear picture because I've got to say, the Fonterra financial statements are generally about as transparent as the milk they handle. 
Without any clear indication of just how bad a position the company has got itself into this year we can but wonder whether there may be some problems with those debt levels getting too high. Whether there's some element of compulsion about Fonterra holding more capital back, or it's just decided to do so to be prudent, Fonterra as a commercial business has decided it really needs to do this.
As I read the Shareholders' Council's comments, I get a sense that they are questioning whether Fonterra really does need to hold on to extra money that they presumably feel should be in shareholders' pockets.
Well, if you look at the circumstances of the financial year having ended a week-and-a-half ago, and Fonterra suddenly calling a trading halt on the NZX and ASX on Wednesday while it discussed the annual accounts, you have to consider that something fairly serious has come up. And it required extra cash being held on to. 
Fonterra's a multibillion dollar business, with big multibillion dollar debts and credit ratings and all the bells and whistles. If it has decided to hold extra cash, it probably needs to.
But this just highlights the essential problem. Fonterra's trying to run an international value added business whilst the farmers want top dollar for their milk. Conflict.
Solutions need to be found
This issue has got to be tackled head on and as soon as possible.
A radical rethink is needed urgently, I think, with the best solution involving some sort of separation, which allows the value-added part of the business to access outside capital.
On top of all Fonterra's problems is the fact that organisationally it's in a huge state of flux, if not disarray. CEO Theo Spierings has said he's going but a replacement has yet to be named. John Wilson has stood down as Chairman due to ill health and his replacement John Monaghan has barely had time to warm his seat.
I confess to not knowing Monaghan at all and so I'm not in a position to judge the job he might do in steering the ship through these turbulent waters. But what I would say is that as someone who has been on the board already for 10 years he would not seem to be ideally placed to bring fresh ideas to the table.
The unfortunate thing about Wilson standing down the way he did is that the opportunity for a careful hand over to perhaps a new director from outside of Fonterra was passed up.
I really think now was the time to inject fresh ideas from outside of Fonterra into the organisation.
I think Monaghan would do the country a big service if he caretakered Fonterra for long enough to bring in some more outside knowledge - some fresh eyes - to really look at what's needed to right the badly listing ship.
The situation at Fonterra has been allowed to drift on for far, far too long. 
Everybody involved, and that means Fonterra as a business, and the shareholders, need to appreciate that the situation is getting untenable. Without firm decisive action the consequences for our economy might be quite dire indeed.