To her credit, the PM has made numerous attempts to soothe the concerns of business – so far none of them have worked; And Jason Walls says a new Business Council will do nothing to abate business' concerns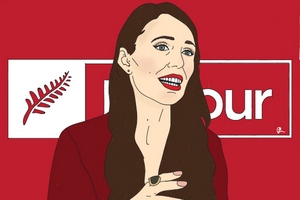 By Jason Walls
Prime Minister Jacinda Ardern was dead right about one thing in her speech to business people in Auckland on Tuesday morning.
"As I travel around the country, the issue of certainty is an underlying theme."
Ardern put the issue of certainty front and centre of her speech and with good reason – above all else, businesses crave certainty.
But unfortunately for Ardern and her Government, I doubt her speech this morning will do much to abate the concerns of businesses.
At the risk of sounding too much like the Opposition, the Business Advisory Council is just another group.
Its job will be to provide "free and frank advice" to the Prime Minister on economic issues.
"It will bring new ideas to the table on how we can scale up New Zealand businesses and grow our export-led wealth," Ardern said.
Great – but what about the Treasury? What about the Ministry of Business, Innovation and Employment (MBIE)? The Reserve Bank? BusinessNZ?
Surely they should be doing this type of work already.
On top of that, we have a Minister of Finance who has not one, not two but three Associate Ministers as well as a Minister of Revenue and Small Business.
And already this year, the Government has already established two other business-led groups to help advise the Government – the Tripartite Future Work Forum and the Small Business Council.
The Budget was conservative and international credit ratings agencies continue to sing the Government's praises about how stable it is and how well the economy is doing.
Despite all this, business confidence – in both the ANZ and the NZIER surveys – is at the lowest level since the GFC.
Having Air NZ's Christopher Luxon sharing the musings of businesspeople with the PM is hardly going to abate those concerns when the Government has already tried, and failed, to soothe businesses' woes.
Not all Ardern's fault
Tuesday morning's announcement was a fizzer – but Ardern's speech was good.
It is clear she is taking the issues of business confidence seriously and is no longer excusing it by saying "oh, this always happens under Labour-led Governments."
The biggest problem for Ardern now is something that is largely out of her hands.
New Zealand is coming to the end of a very strong economic cycle. Business leaders know this. Business leaders are looking at what is going on overseas and are taking note.
Think about it – if a 2am Tweet from the President of the United States can force more movement in the kiwi dollar than our Budget or a speech from the Reserve Bank Governor, of course, you would be concerned.
Two of the world's biggest economies are squaring up in what will surely amount to be the biggest trade war in decades. New Zealand, a small island nation that lives and dies by international trade, will eventually get caught up in that.
There are so many factors at play that are worrying business leaders.
Some, yes, can be attributed to the Government – we have no idea what will come out of the Tax Working Group next month and some changes to the industrial relations laws are worrying many firms.
But by and large, it's unfair to lay everything that is going on at the feet of Ardern and her Government.
The issue, as she quite rightly pointed out, is about certainty.
No amount of groups, boards and committees will be able to help with that.