Sunil Kaushal says the time is ripe for New Zealand to tap into the opportunities presented by the new India under Prime Minister Narendra Modi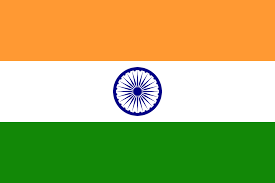 By Sunil Kaushal*
Amid fears of a global trade war, India continues to chart its own course while establishing itself as the world's fastest growing economy.
India has also been making consistent efforts to reduce barriers to doing business. Consistent efforts from the incumbent government have resulted in the country climbing 30 ranks in the ease of doing business. This has resulted in an increase of $61 billion in foreign direct investment in the past year alone.
Source: Government of India
Efforts towards making doing business easier have attracted foreign direct investment, which has accelerated the country's GDP growth to 8.2% in the three months ending June 2018. This is the highest growth recorded in the past two years and the strongest since the first quarter of 2016. In comparison China's growth was 6.7% for the same period.
Further, implementation of GST has borne fruit and has started to provide a steady boost to the country's GDP.
Source: Government of India
At current estimates GDP for Q1 of 2018-19 is estimated to be around US$633 billion, as against US$556 billion in Q1 of 2017-18. This mean an unprecedented growth rate of 13.8%. 
Reforms and fiscal prudence are serving the Indian economy well along with India witnessing an expansion of its neo middle class.
The Indian Government, apart from encouraging growth in business, has also introduced a number of policy programmes that should further propel the country's economic and social growth. Ayushman Bharat (India's healthcare programme), and the India Post Payment bank created with the aim of increasing the outreach of banking and digital services to even the most rural parts of India are example of two such policy programmes. Prime Minister Narendra Modi said his agenda is clear, he wants to show case a "New India", where homelessness, joblessness, poverty and diseases are a thing of the past.
The evolving Indian middle class and their spending power presents New Zealand and our exporters with opportunities. We have often discussed supply chain and cold storage solutions that New Zealand can offer in India. There has also been talk of other sectors setting up links with companies in India. I think the time for talk has passed. We in New Zealand need to now make use of the opportunities presented by the new India and its leadership. Fonterra has shown us the way to India is through perseverance and through choosing the right networks and partners. 
---
*Sunil Kaushal is the Secretary General of the New Zealand India Trade Alliance. Follow @itanzindia