Gareth Vaughan on Francis Fukuyama & identity politics, Silicon Valley & the radicalisation of the world, Corbyn the Trotskyite, Goldman Sachs cops a kicking, Bolsonaro & the Amazon & more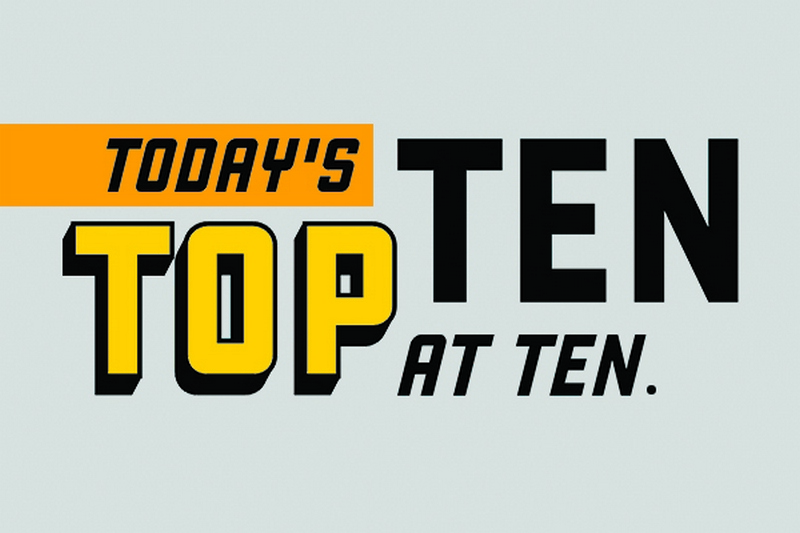 This Top 10 is by interest.co.nz's own Gareth Vaughan. 
As always, we welcome your additions in the comments below. If you're interested in contributing a Top 10 yourself, contact gareth.vaughan@interest.co.nz.
See all previous Top 10s here.
This Top 10 was written against the backdrop of the US midterm elections. At the time of writing the results were unknown. So here's a cartoon.
1) Francis Fukuyama tackles identity politics.
Francis Fukuyama, who famously proclaimed the end of history in 1989 because after the fall of communism, free-market liberal democracy had won out and would become the world's "final form of human government," has published something of a mea culpa. 
This comes via a lengthy article in Foreign Affairs entitled Against Identity Politics The New Tribalism and the Crisis of Democracy. The article was published before the US midterm elections. It covers a lot of familiar ground such as the reasons for the election of Donald Trump in the US, Brexit, immigration in the West, various groups feeling marginalised, political correctness, white nationalism, the role of the internet and social media etc. But it's still a thought provoking and interesting read.
Fukuyama notes democracy has retreated in virtually all regions of the world with authoritarian countries, led by China and Russia, becoming more assertive. Countries that had seemed to be successful liberal democracies in the 1990s such as Hungary, Poland, Thailand, and Turkey - have slipped back toward authoritarianism. Meanwhile, the Arab revolts of 2010–11 disrupted dictatorships but yielded little in terms of democratization, Fukuyama says, as despotic regimes clung to power, and civil wars hit Iraq, Libya, Syria, and Yemen.
He argues the success of populist nationalism was even more surprising in elections held in 2016 by two of the world's most durable liberal democracies being the United Kingdom, where voters chose to leave the European Union, and the United States, where Trump scored a "shocking electoral upset."
All these developments relate in some way to the economic and technological shifts of globalization. But they are also rooted in a different phenomenon: the rise of identity politics. For the most part, twentieth-century politics was defined by economic issues. On the left, politics centered on workers, trade unions, social welfare programs, and redistributive policies. The right, by contrast, was primarily interested in reducing the size of government and promoting the private sector. Politics today, however, is defined less by economic or ideological concerns than by questions of identity. Now, in many democracies, the left focuses less on creating broad economic equality and more on promoting the interests of a wide variety of marginalized groups, such as ethnic minorities, immigrants and refugees, women, and LGBT people. The right, meanwhile, has redefined its core mission as the patriotic protection of traditional national identity, which is often explicitly connected to race, ethnicity, or religion.
Fukuyama delves in-depth into the left versus right battles tearing the US apart, and why Trump has appealed to white working class people, especially men, who traditionally were Democrat voters. Fukuyama points out life expectancy for white American men fell between 2013 and 2014, describing this as a highly unusual occurrence in a developed country. Meanwhile, the proportion of white working-class children growing up in single-parent families rose from 22% in 2000 to 36% in 2017.
A reliance on identity politics also has weaknesses as a political strategy. The current dysfunction and decay of the U.S. political system are related to extreme and ever-growing polarization, which has made routine governing an exercise in brinkmanship. Most of the blame for this belongs to the right. As the political scientists Thomas Mann and Norman Ornstein have argued, the Republican Party has moved much more rapidly toward its far-right wing than the Democratic Party has moved in the opposite direction. But both parties have moved away from the center. Left-wing activists focused on identity issues are seldom representative of the electorate as a whole; indeed, their concerns often alienate mainstream voters. 
I like the following point about "hypercentralization and endless fragmentation."
Our present world is simultaneously moving toward the opposing dystopias of hypercentralization and endless fragmentation. China, for instance, is building a massive dictatorship in which the government collects highly specific personal data on the daily transactions of every citizen. On the other hand, other parts of the world are seeing the breakdown of centralized institutions, the emergence of failed states, increasing polarization, and a growing lack of consensus over common ends. Social media and the Internet have facilitated the emergence of self-contained communities, walled off not by physical barriers but by shared identities.
2) Silicon Valley and the radicalisation of the world.
Ryan Broderick of BuzzFeedNews has written a fast paced and informative article on what he describes as the strange new forces that dictate the very fabric of our lives. He starts off in Brazil as Jair Bolsonaro is elected president. He describes how political groups, especially with right wing leanings, are successfully using the internet and social media to further their causes. It makes for sobering reading.
All of this has become so normalized in the three years since it first began to manifest that we just assume now that platforms like Facebook, YouTube, WhatsApp, and Twitter will exacerbate political and social instability. We expect they will be abused by ultranationalist trolls. We know they will be exploited by data firms. We wait for them to help launch the careers of populist leaders.

To be sure, populism, nationalism, and information warfare existed long before the internet. The arc of history doesn't always bend toward what I think of as progress. Societies regress. The difference now is that all of this is being hosted almost entirely by a handful of corporations. Why is an American company like Facebook placing ads in newspapers in countries like India, Italy, Mexico, and Brazil, explaining to local internet users how to look out for abuse and misinformation? Because our lives, societies, and governments have been tied to invisible feedback loops, online and off. And there's no clear way to untangle ourselves.
The well travelled Broderick argues it doesn't matter what country you're in, saying "the dance is the same everywhere you go."
Chances are, by now, your country has some, if not all, of the following. First off, you probably have some kind of local internet troll problem, like the MAGAsphere in the US, the Netto-uyoku in Japan, Fujitrolls in Peru, or AK-trolls in Turkey. Your trolls will probably have been radicalized online via some kind of community for young men like Gamergate, Jeuxvideo.com ("videogames.com") in France, ForoCoches ("Cars Forum") in Spain, Ilbe Storehouse in South Korea, 2chan in Japan, or banter Facebook pages in the UK.

Then far-right influencers start appearing, aided by algorithms recommending content that increases user watch time. They will use Facebook, Twitter, and YouTube to transmit and amplify content and organize harassment and intimidation campaigns. If these influencers become sophisticated enough, they will try to organize protests or rallies. The mini fascist comic cons they organize will be livestreamed and operate as an augmented reality game for the people watching at home. Violence and doxxing will follow them.
He concludes that what's happening probably won't last but the damage will.
The democracies they destabilize, the people they radicalize, and the violence they inspire will most likely have a long tail. Hopefully, though, it won't take us a hundred years to try to actually rebuild functioning societies after the corporations have moved on.
3) Are people losing faith in what technology has to offer?
This World Economic Forum article suggests people in many countries are losing faith in technology's ability to solve the world's problems. It cites the Digital Society Index from Dentsu Aegis Network and Oxford Economics, and includes the chart below.
Innovators and tech brands need to focus their efforts on winning over the hearts and minds of consumers, while governments need to put in place frameworks to safeguard privacy and security. Failure to meet customer expectations where these issues are concerned risks a continuing erosion of trust, which will affect the rate at which people will try, buy, and recommend new digital products and services. In turn, if user adoption rates slacken there will be a fall in demand for the tech sector's outputs that could damage the overall health of an increasingly important sector, and even dissuade investors from backing new initiatives.
Steve Eisman, a fund manager who predicted the US sub-prime mortgage market meltdown and featured in Michael Lewis' Big Short book and the film of the same name, is now shorting two British banks because he thinks the UK will leave the European Union without a deal, Bloomberg reports.
"I'm shorting two stocks in the U.K., but I've got a screen of about 50, and I might short all 50 if I think Jeremy Corbyn is going to be prime minister," Eisman said. "Corbyn's a Trotskyite. Now I know my Trotskyites well and I know you don't want to be invested in the U.K. if a Trotskyite is prime minister."

While Eisman didn't give any clues as to which lenders he's targeting, Metro Bank Plc and CYBG Plc are the most shorted financials in the FTSE 350 Index, according to data from Markit. Metro has 7.9 percent of its outstanding shares shorted, double the ratio at CYBG.
5) China's massive internment and indoctrination camps in the Muslim dominated Xinjiang region.
An ABC News investigation, with research collated by the Australian Strategic Policy Institute think tank, details 28 detention camps said to be part of a massive program of subjugation in the Chinese Xinjiang region.
Analysis of the data shows that since the start of 2017, the 28 facilities have expanded their footprint by more than 2 million square metres. In the past three months alone, they've grown by 700,000 square metres - that's about the size of 35 Melbourne Cricket Grounds.
The province is home to about 14 million Chinese citizens mainly belonging to Muslim ethnic groups, the ABC reports.
Xinjiang, which means "new frontier", has long been the epicentre of ethnic unrest. At the heart of the conflict is a separatist movement which seeks to establish an independent Uighur homeland called East Turkestan.

Beijing, which views the region as an incubator of terrorism, has responded by reinforcing local security forces, expanding the network of police stations and checkpoints, and supercharging its electronic surveillance network.

"What we're seeing here is a breach of human rights that is of such a scale that we haven't seen since the post Tiananmen Square crackdown in China," said Fergus Ryan, an analyst and China expert at ASPI's International Cyber Policy Centre.

An estimated two million Uighurs and other Muslims have been rounded up and detained in these camps where they are forced to undergo patriotic training and "de-extremification", according to witnesses and human rights groups.
6) A random crime or something more sinister?
Whilst there has rightly been much coverage in the local media of the brutal murder of Saudi Arabian journalist Jamal Khashoggi, there has been a lot less coverage of the murder of Bulgarian journalist Viktoria Marinova. The Organised Crime and Corruption Reporting Project, however, is on the case.
Police say it was a random crime, and the arrested perpetrator has confessed.

But the victim of the brutal rape and murder was Bulgarian television journalist Viktoria Marinova — and her last broadcast was about the theft of hundreds of millions of euros from European Union-funded programs in her country.
7) Goldman Sachs cops a deserved kicking for its role as an enabler of Malaysia's IMDB fraud.
Sarawak Report has done a sterling job over recent years reporting on Malaysia's 1MDB scandal. To jog the memory, 1MDB is a state-owned investment fund at the centre of a series of international criminal and regulatory investigations casting an unfavourabole spotlight on financial deal-making, election spending and political patronage under ex-Malaysian Prime Minister Najib Razak. A Malaysian parliamentary committee has fingered at least US$4.2 billion said to be irregular transactions related to 1MDB. 
Now, as Sarawak Report puts it, the boys in blue have caught up with the masters of the Universe at Goldman Sachs.
In the process of facilitating all this theft, Goldman Sachs made one of the biggest series of profits in the history of banking out of three questionable bond issues for 1MDB, surreptitiously raised via opaque off-shore instruments to the detriment of transparency over the handling of public finances.  The details are now laid out in the US criminal indictment, matters which were ignored for nearly a decade by the bank's own hierarchy.

Although the financial world had politely wondered at the enormous payments secured by Goldman Sachs in raising $6.5 billion for 1MDB ($600 million in fees), no one at the bank appears to have examined or reviewed the deals arranged by their Asia Golden Boys, Tim Leissner and Roger Ng – any more than they had checked 'Dr' Leissner's fake academic qualifications.

America's most powerful bank at the very least failed to adequately scrutinise these eye-watering deals, which are now acknowledged to have been criminal by Leissner, who has pled guilty and agreed to cooperate.

The likelihood is worse, that some of the most senior figures were complicit (the bonuses that year were exponential all round) and/or there were systemic problems at the bank, that caused money laundering alerts to fail. Such systemic problems could hardly have been hard to detect by such a major institution concerned to stay within the law.
There's more detail here from the US Department of Justice. And there is, of course, a New Zealand angle.
8) A Foxconn & Trump con with no return for taxpayers until 2042.
The New Yorker recently took a look at the move by Foxconn, the Taiwanese company infamous for worker suicides at its Chinese iPhone making factories, to build a factory in the US state of Wisconsin. The announcement of Foxconn's plans was trumpeted by President Trump and Wisconsin's (now former) Republican Governor Scott Walker when announced last year. Foxconn was to build a 21.5 million-square-foot manufacturing campus, invest up to US$10 billion dollars in Wisconsin, and hire up to 13,000 workers at an average wage of US$54,000 a year.
But as the public has become aware of the spiralling costs for these jobs, the Foxconn deal has become something of a political liability for Walker, particularly among voters outside of southeastern Wisconsin. Those costs include taxpayer subsidies to the company totalling more than $4.5 billion, the largest subsidy for a foreign corporation in American history. Since Wisconsin already exempts manufacturing companies from paying taxes, Foxconn, which generated a hundred and fifty-eight billion dollars in revenue last year, will receive much of this subsidy in direct cash payments from taxpayers. Depending on how many jobs are actually created, taxpayers will be paying between two hundred and twenty thousand dollars and more than a million dollars per job. According to the Legislative Fiscal Bureau, a nonpartisan agency that provides economic analysis to the Wisconsin state legislature, the earliest citizens might see a return on their Foxconn investment is in 2042.
Other costs of the deal include those to the environment.
There are other costs that have contributed to public skepticism over the Foxconn deal. At Walker's request, Scott Pruitt, then the head of the Environmental Protection Agency, overruled the objections of his staff to grant most of southeastern Wisconsin an exemption from limits on smog pollution. (Walker declined to respond to interview requests for this article.) 
And it sounds like many of the promised jobs will go to robots.
But the company recently changed the type of factory it plans to build, downsizing to a highly automated plant that will only require three thousand employees, ninety per cent of them "knowledge workers," such as engineers, programmers, and designers. Almost all of the assembly work will be done by robots. Gou, Foxconn's chairman, has said he plans to replace eighty per cent of Foxconn's global workforce with "Foxbots" in the next five to ten years. The company still says it will hire thirteen thousand employees in Wisconsin, but it has fallen short of similar promises in Brazil, India, and Pennsylvania, among other places. Foxconn has already replaced sixty thousand workers who were earning roughly $2.50 an hour in China. 
9) But where will the animals go?
The electoral victory of Jair Bolsonaro in Brazil has got environmentalists, including my six year-old animal loving son, very worried. When I told him of Bolsonaro's campaign pledge to unwind protection of the Amazon rain forest, (not in those exact words), he asked; "But where will the animals go?" 
 National Geographic probes here whether Bolsonaro will be able to deliver on his campaign pledges to rollback protections of both the rain forest and indigenous rights.
Sloth picture by Luke Vaughan aged 6.
The dramatic video below comes from the YEARS Project, which describes itself as a global storytelling and education effort to inform, empower, and unite the world about climate change.
10) Armistice Day, the 100th anniversary. 
This Sunday marks the 100th anniversary of the end of World War I, Armistice Day. On the 11th hour of the 11th day of the 11th month the guns finally fell silent in 1918 after four terrible years of war. Here's a humorous and moving scene of the men going over the top from Blackadder Goes Forth.