David Chaston says thanks to affordability limits being reached & a range of public policy changes, Auckland home owners ought to buckle in for a prolonged housing market funk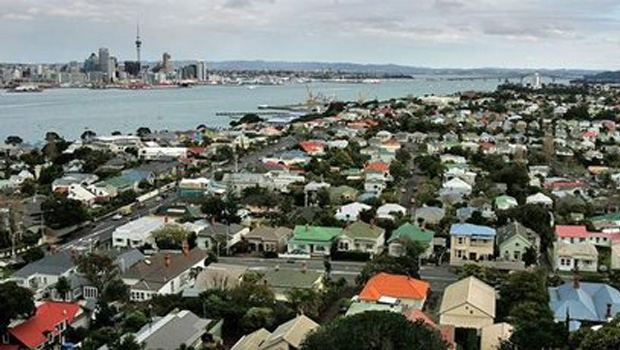 The Auckland housing markets are clearly in a funk.
House prices in the City of Sales are little changed at the end of 2018 from what they were in September 2016.
Sales volumes are unusually low.
And the commentary around the state of the market is no longer upbeat.
But we have had flat periods before. So what do earlier flat periods tell us? What does history suggest?
Firstly, these market pauses last a long time. The last two lasted five years.
And that suggests that we are not even halfway through this one. In fact, history suggests there may be another three years of low sales volumes and no price gains.
Secondly, previous flat periods have tended to coincide with economic recessions. But the current flat period has come when economic growth and overall prosperity has been very positive.
It is unusual for the New Zealand housing market to be in the doldrums in good economic times. There seems little doubt affordability limits have been reached.
Thirdly, it is unusual for the Queen City to have run out of wind when the rest of the country isn't suffering the same effects (Canterbury excepted).
The run up in price between 2001 and 2007 was 90% while the run up in price between 2012 and 2016 was 80%. It takes incomes a long time to catch up, and income gains in the past five years haven't been strong.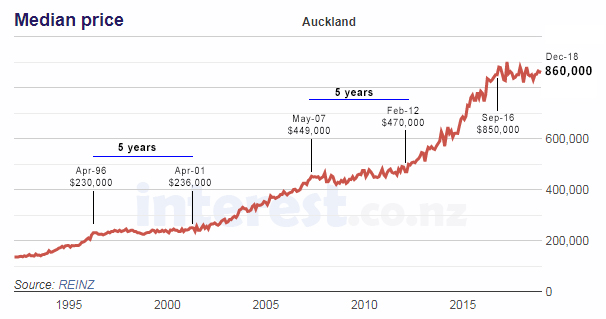 And fourthly, we are in a phase of more active public policy changes, which are mostly aimed at the Auckland housing market. The foreign buyer limits are just the latest, which included the LVR restrictions, Auckland's Unitary Plan rezoning to free up greenfield and brownfield development, the Special Housing Areas of the National Government (which are now starting to bear fruit), and the KiwiBuild and enhanced Housing NZ programs of the new Labour Government. All these are changing the supply/demand balance.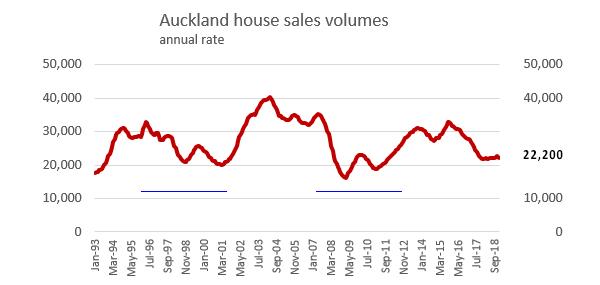 This additional supply perhaps suggests that the current period where it is hard to sell a house, and even harder to expect capital gains from housing, may last even longer than five years this time, perhaps extending out well into 2023 to 2025.