Westpac's Simon Power explains why the bank is extending the Living Wage to key contractors, challenges other big businesses to consider paying the Living Wage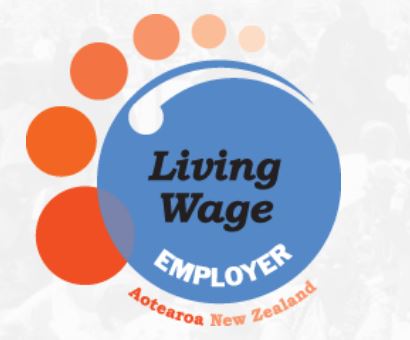 By Simon Power*
2019 is on track to be another solid year for our economy, but not everyone benefits equally in the good times and many families will have begun the New Year facing tight budgets.
Collectively, this is an issue New Zealand must address. If we are to truly succeed as a country, then we all need to succeed. However, there's no simple solution. Rising to this challenge requires a multitude of small steps.
One such step we've recently taken is becoming the first New Zealand bank accredited as a Living Wage employer and we think it's time other big businesses also consider this.
Essentially, the Living Wage is the hourly rate a worker and his or her family is deemed to need to pay for the necessities of life and actively participate in the community.
We've paid our own staff the Living Wage for some time, but – in line with Living Wage requirements – we are now extending that to key contractors, including commercial cleaners, security guards, catering services, maintenance workers.
In doing so, the questions we've asked ourselves are these: What is a fair rate of pay? Is the minimum weekly after tax wage of $564 enough to live on – particularly in the main centres where housing costs have risen rapidly, and; why should we pay these workers in our supply chain, who come into our business on a daily basis, less than we would pay our own employees?
These occupations are not highly paid, being generally at or near the minimum wage. The 2018 Living Wage is $20.55 per hour - $4.05 more than the minimum wage – so this change will mean a weekly pay rise of more than $100 in the hand for the roughly 500 workers, who provide these services to Westpac.
We believe this will improve their financial wellbeing and reduce pressure on their households - it might mean working one less day a week, allowing more time with family, being able to afford a new pair of school shoes for their kids, or being able to save for a holiday.
We think this is the right thing to do, but there will also be positive benefits for our business from happier and more productive workers.
While significant for Westpac and the workers involved, we recognise that this is only scratching the surface on a national level. There are over 200,000 workers in New Zealand on the minimum wage, many of them in contracted industries.
That's why we think it's time for more big businesses to consider whether paying the Living Wage makes sense for them. If more businesses came on board, the impact could be far greater.
The reality is most lower-income earners spend the majority of their income on essential costs, and increasing their wages could give them the spending power to make more choices with their money. Higher pay should also mean higher labour force participation, as more people outside the labour force are drawn back into looking for work.
We know this won't be affordable for some businesses and each business will need to make its own decisions around the costs and benefits – but we'd urge those that can afford it to consider it.
In particular, we think it's time for big business to step up. As we join Vector and AMP among corporates to become Living Wage compliant, we want to challenge and encourage others. The positives for businesses are obvious, including reputational enhancement and the benefits of a more committed and productive workforce.
But it's tens of thousands of low-wage workers who stand to gain the most from earning the Living Wage. By empowering them to participate more fully in society, we would all collectively be helping grow a better New Zealand.
---
*Simon Power is Westpac NZ's general manager of consumer banking.