David Hargreaves has a quick look at some of the florid prose that has greeted the Tax Working Group's final recommendations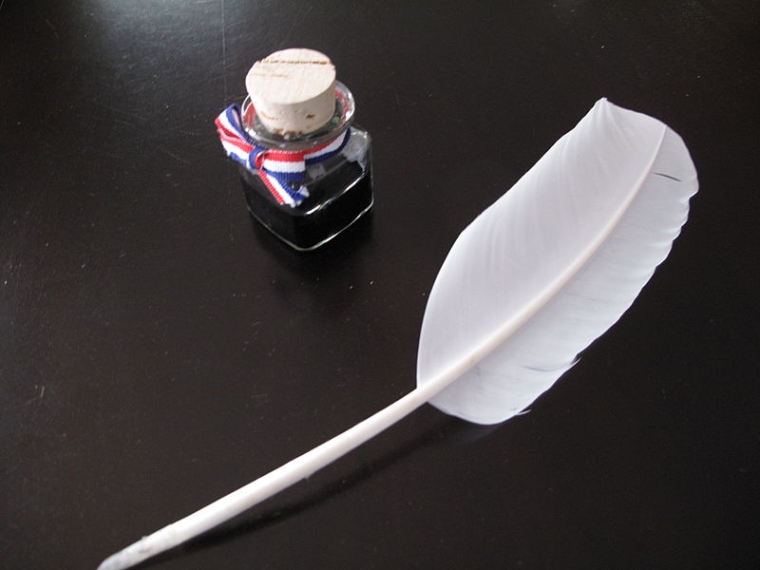 By David Hargreaves
It is often said that there is a frustrated writer in all of us just looking to break out.
And boy there's a few of those who have emerged from the woodwork to greet the Tax Working Group's final report.
If I was a guessing man I might speculate that a few people have been working on their attack lines well in advance of the release of the report - or indeed of even seeing it and knowing for sure what's in it.
My personal favourite so far comes from Federated Farmers, who have stayed close to their roots by bringing animals into the mix. Trouble is, they've had some problems working out whether the TWG proposals are a dog or a rat.
Their statement is headlined: "Put capital gains tax back in the kennel" and the first paragraph neatly follows this with: "Federated Farmers has said from the outset that a capital gains tax is a mangy dog, that will add unacceptably high costs and complexity."
Hey, hey. A mangy dog. Get back in the kennel doggie! Like it.
But confusingly, further down we get: "Trying to look for positives, at least if farmers and small business operators have to swallow the CGT rat, it is made slightly more palatable by the TWG's recommendation that roll-over relief applies."
Presumably somebody thought it was too difficult to swallow a dog?
In any case, the lobbyist NZ Initiative reckons it's neither rat nor dog, but in fact "penal", which sounds like something you wouldn't want to swallow either. 
The Initiative says the TWG's proposed 33% top rate of capital gains tax would make it one of the most penal in the world. "That headline rate would immediately push New Zealand to the top of the international CGT rankings among industrialised economies, just behind Denmark and Finland."
Business Central gets with the whole "penal" vibe as well: "Today's Tax Working Group report recommendation for a new capital gains tax will not address residential housing affordability but it will penalise business owners and create costly complexity in our tax system, meaning it is fatally flawed," according to Business Central.
According to the ACT Party (yes, they are still here), it's neither dog, nor rat, nor penal - but it is offensive.
"The Government's proposal to double tax people who save and invest is offensive to New Zealand values," says ACT Leader David Seymour.
"It is wrong to idolise envy and punish success. Those are not the values of an ambitious and prosperous society. ACT believes we should celebrate and encourage achievement."
As can be read elsewhere on this site, the National Party's going down that whole offensive line as well, with leader Simon Bridges declaring: "This is an attack on the Kiwi way of life."
He doesn't reckon the proposal is either a dog or rat either. No. It's a "monster". 
Some were a bit more restrained and less colourful in their prose.
The Employers and Manufacturers Association (EMA) says: "The key issue in the Tax Working Group's proposal released today is that the cost of its capital gains tax rules will outweigh any benefits."
Key areas of the Tax Working Group Final Report released today were disappointing, says Canterbury Employers' Chamber of Commerce Chief Executive Leeann Watson says key areas of the TWG report were "disappointing" and she says the proposed capital gains rules should not be implemented because of the significant impact on small and medium-sized enterprises (SMEs).
As I said at the top, you get the clear impression some of these folk were chomping at the bit ready to unleash the prose well before any ink had dried on the report.
I confess to being a little bit surprised at some of the vehemence of the responses.
But if you look where it's coming from and consider that this is the introduction of a new tax we are talking about. And consider that National's just been waiting for this to launch its whole election campaign on. And that businesses tend to be, well, anti-tax, then I suppose in terms of what's being said, and why, I could perhaps do no worse than to slightly mangle and take the magnificent words of the late Mandy Rice-Davies completely out of context and say: "Well they would, wouldn't they."
If you want to know what I think, well, I don't at this stage. I genuinely don't as yet have a view. 
But the good thing is that this is all going to get put to the vote. Nothing is cast in concrete till we all go to the ballot box next. And we will all have a chance to form our views before then.
I guess the fact that some people clearly had their views cast in concrete long before this report came out is a bit of a worry, but the good thing is that the people will decide. And that's the way it should be.