Peter Dunne bemoans the current sorry state of politics, which has seen the demise of give-and-take and balanced argument that had previously been the hallmarks of liberal democracy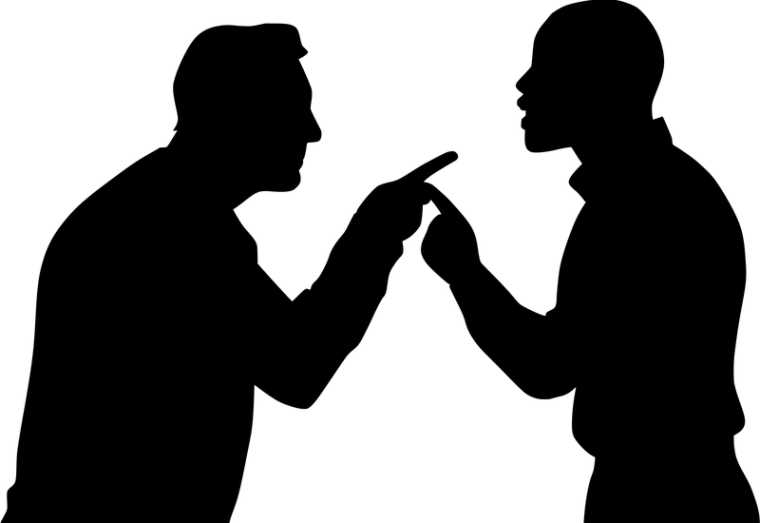 Anyone who tuned into this week's television debate between ACT leader David Seymour and National MP Maggie Barry on the subject of Mr Seymour's End of Life Choice Bill in the expectation of learning more about a controversial subject that will affect each one of us in some way or another would surely have been disappointed.
Instead of witnessing an informed debate covering the vexed moral and ethical issues, the provisions of the Bill, what refinements of it might yet be required, and whether it is likely to gain the support of Parliament, viewers were subject to an unedifying slanging match between two politicians interested only in pushing their own viewpoint, and not being prepared to even consider whether there was anything even remotely meritorious in what the other was saying. Both were uncompromisingly rigid in their views, and neither was prepared to concede even a millimetre to the other.
Sadly, that display was not unusual. The contemporary failure of politics the world over has been the death of reasoned debate that has come to the fore in recent years. The give and take of hitherto nuanced and balanced argument that has been the hallmark of liberal democracy for so long has been replaced by the absolute assertion of one's position, with no room for, or even recognition of, the possibility of compromise. From the rise of Trumpism, through to the utter humiliating farce of the daily shambles that is Britain's attempt to leave the European Union, the result is the same. Reason and judgment have given way to absolutist intolerance.
Associated with this mounting intolerance is a new arrogance where politicians have stopped trying to explain themselves (after all, as Ronald Reagan once said explaining is losing – although as we now know, in his case, it may have been more an excuse for not remembering) and just arrogantly assert the opposite. When, for example, our Deputy Prime Minister, with a record of over more than two decades of anti-Islamic and anti-Asian speeches can baldly state that he has been consistently misrepresented, and, despite his words being on the public record, has been deliberately misinterpreted by his critics yet is generally allowed to get away with it, you know we have a problem. Or when a government promises to fix the housing and child poverty problems the country is facing, yet halfway through its term these problems are far worse than they were when it started but the government says it is making progress and things are actually now better than they were, you realise the extent to which reason, judgment, common-sense and truth have vacated our political scene.
So, in that sense, the Seymour/Barry debacle was not out of the ordinary. It conformed to a trend that has been developing over recent years, which has been steadily alienating people from the political process. It is no coincidence that as a consequence public participation in the political process has been waning. The days of mass membership political parties are long gone. Electoral studies have shown that today about 3% of the population belong to political parties, well down from nearly 25% a couple of generations ago. Not even the advent of MMP has stemmed this, with what data that is available showing that most parties, new and old, have faced declining membership over the period. And voter turnout at elections has also been falling - from almost 94% in 1984 down to just under 80% in 2017.
But the trend is not isolated to New Zealand. From a high of just over 80% in 1950, voter turnout in Britain has slipped to just under 67% at the most recent General Election in 2017. Even the Brexit referendum, arguably the most important constitutional decision Britain has faced since the 1707 Acts of Union that established the United Kingdom, attracted a turnout of just 72%. In the United States voter turnout for Presidential elections has never been high – the highest turnout of the last half century or so was about 63% in 1960 when Kennedy was elected. Trump was elected on a turnout of about 55% in 2016.
These figures will all continue their steady deterioration if the current sorry state of politics remains. And, sadly, all the signs are that it will. Liberalism, with its hallmarks of reason and tolerance, is in decline the world over, with no real signs of an early resuscitation. As The Economist observed recently, liberalism, which has been the world's most enduring and successful political theory of the last 400 years is now disintegrating. Tellingly, it makes the point that "people are retreating into group identities defined by race, religion or sexuality. As a result … the common interest has become fragmented. Identity politics is a valid response to discrimination but, as identities multiply, the politics of each group collides with the politics of all the rest. Instead of generating useful compromises, debate becomes an exercise in tribal outrage. Leaders on the right, in particular, exploit the insecurity engendered by immigration as a way of whipping up support. And they use smug left-wing arguments about political correctness to feed their voters' sense of being looked down on. The result is polarisation. Sometimes that leads to paralysis, sometimes to the tyranny of the majority. At worst it emboldens far-right authoritarians."
Elements of all this can be seen in the Seymour/Barry debate, and in a manner of contemporary political actions in New Zealand and elsewhere. It is powerful food for thought in this country as we contemplate the lasting impacts of the Christchurch Mosque killings and how our society might change as a consequence. The need for a new national tolerance for diversity of race, belief and opinion has been frequently stated as an early necessary step to take. This week's Seymour/Barry slanging match on an important social issue showed our current political discourse has degenerated into nothing more than "an exercise in tribal outrage", and what a long road we have yet to travel to restore respect, tolerance and reason to the centre of our political stage. Only then will the coming generation of New Zealanders feel confident that they can renew successfully meaningful engagement with the political process so that we build up afresh a tolerant and open society not afraid to face up to its challenges. 
---
*Peter Dunne is the former leader of UnitedFuture, an ex-Labour Party MP, and a former cabinet minister. This article first ran here and is used with permission.