Tom Coupe and Olivier Gergaud on the contribution of wine to the NZ economy, climate change & wine, wine as an investment, wine quality and wine research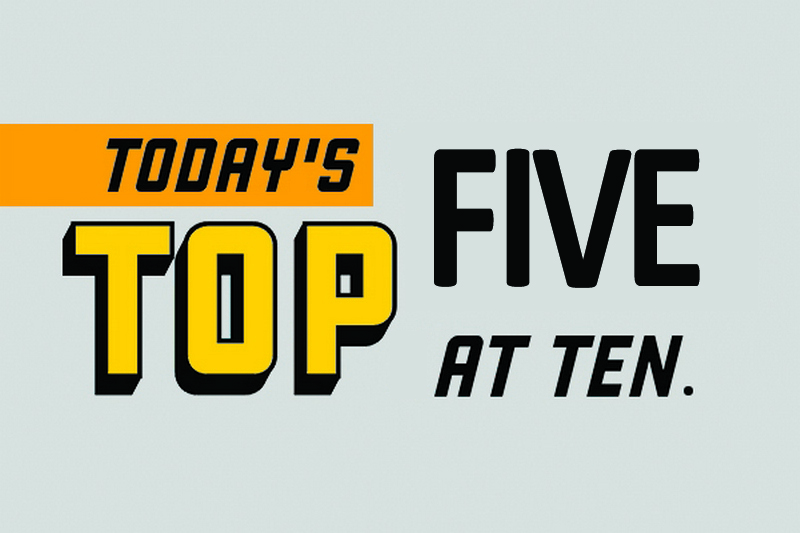 This week's Top 5 is written jointly by Tom Coupe of the University of Canterbury and Olivier Gergaud of Kedge Business School in Bordeaux. Olivier is a specialist in wine economics, who is visiting the University of Canterbury on an Erskine fellowship.
As always, we welcome your additions in the comments below or via email to david.chaston@interest.co.nz.
And if you're interested in contributing the occasional Top 10 yourself, contact gareth.vaughan@interest.co.nz.
In our top 5, we highlight some recent wine research. There are indeed many economic aspects to the wine industry: there are not only the consumers and producers of wine, there are also investors in wine, experts earning a living from evaluating wine and academics making a career based on research about wine.
The contribution of wine to the NZ economy.
New Zealanders drink about 20 litres of wine per year, according to the annual report of the New Zealand Winegrowers, about half of which is NZ wine. In addition, for every litres of NZ wine consumed locally, 5 litres are exported abroad, the export being valued at about NZ$1.7 billion. More than 7000 people are employed in the production of this wine. And the industry is doing well:
The New Zealand wine industry continues to perform well on the back of profitability for wineries of all sizes, strengthening balance sheets and a healthy propensity for innovation.
Will a warmer climate change this?
Orley Ashenfelter and Karl Storchmann, two leading wine economists, have a good overview of how climate change might affect the wine industry worldwide. They conclude:
Based on current conditions, the evidence indicates that rising growing season temperatures can be either beneficial or detrimental to viticulture. This means there will be both winners and losers from climate change. In general, the evidence suggests that wine-growing regions located near the northern frontier of commercial viticulture (e.g., Germany)—or the southern frontier in the southern hemisphere (e.g., Patagonia, Tasmania)—will benefit from further warming but that regions that are located closer to the equator (e.g., Spain) will be adversely affected.
Wine as an investment.
Wine does not just bring pleasure to its consumers and producers. Wine has become an 'asset' in which one can invest. There is the London International Vintners Exchange, which like equity stock markets, has its own indices, amongst others the 'Liv-ex Fine Wine 50' which 'tracks the daily price movement of the most heavily traded commodities in the fine wine market – the Bordeaux First Growths'.
A recent British study found that in the long run, wine isn't a bad investment:
Over 1900-2012, we estimate a real financial return to wine investment (net of storage costs) of 4.1%, which exceeds bonds, art, and stamps.
However, the same study notes that investing in equities, with a return of 5.2% did beat the investment in wine, which is consistent with what other studies found. Of course, if your equity investment fails you can't drink it.
Evaluating wine quality.
Wine is an experience good, you need to consume it to really know whether it's good quality or not. As a consequence, there is a market for wine expertise, with various guides and experts selling their evaluations of wine to the interested wine consumer. These ratings are important: one recent study found that receiving a positive rating increases demand for that wine by 6% immediately after the publication of the rating and that effect remains for more than 20 weeks.
But how good are these ratings?
Results from the first four years of the experiment, published in the Journal of Wine Economics, showed a typical judge's scores varied by plus or minus four points over the three blind tastings. A wine deemed to be a good 90 would be rated as an acceptable 86 by the same judge minutes later and then an excellent 94.
Moreover, what wine experts like is not necessarily what 'ordinary' wine drinkers like. One paper compared the link between the price of wine and the evaluation of wine and found the following:
In a large sample of blind tastings, we find that the correlation between price and overall rating is small and negative. Unless they are experts, individuals on average enjoy more expensive wines slightly less. Our results suggest that both price tags and expert recommendations may be poor guides for non-expert wine consumers who care about the intrinsic qualities of the wine.
Research on wine.
You cannot only make money from wine by producing wine, by investing in wine or writing about which wine tastes better. If you are interested in economics and love wine, you can also make money by becoming an academic wine economist! There is an academic journal dedicated to wine economics, a handbook of wine economics, and even an association of wine economists!