The Law Commission dusts off a review of class actions and litigation funding after getting a green light from Minister of Justice Andrew Little to resume stalled project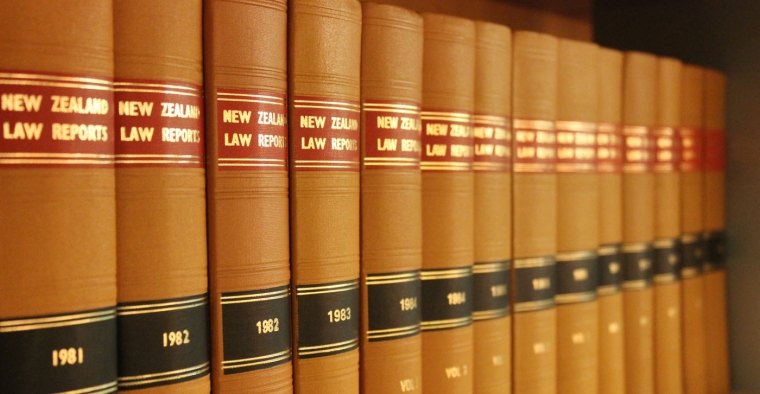 The New Zealand Law Commission is restarting its review of class actions and litigation funding.
The commission first announced the review in 2017, releasing draft terms of reference in March 2018. But last year it was put on the back burner.
According to law firm Bell Gully, news that the Law Commission has brought the review back to life will no doubt be welcomed by potential claimants, lawyers, litigation funders, lawyers and likely defendants alike. A class action is legal action taken by a group of plaintiffs with similar interests collectively to sue one or more defendants. They are initiated by a lead plaintiff who represents the interests of the group.
However, there's currently no defined legal framework for class actions in New Zealand. An argument for introducing one is doing so could help bolster retail investor and consumer confidence by giving mum and dad investors and consumers the ability to pool their resources to make legal action against big corporates more feasible and affordable.
High profile class action-type cases in New Zealand include the action taken by Fair Play on Fees against banks on behalf of over 21,000 bank customers over alleged excessive fees. It was deemed the biggest class action in New Zealand legal history at the time. The Fair Play on Fees action ultimately fizzled out via out of court settlements with bank customers having little to show for the action.
Law Commission senior legal policy advisor Jenny Ryan says the review was suspended in May last year due to resource constraints. This was because the Law Commission was working on other priority issues for Minister of Justice Andrew Little, including a briefing paper on alternative approaches to abortion law and a second review of the Evidence Act.
Ryan says the Minister advised the commission that it could recommence its work on the class actions and litigation funding review this year.
"The Commission is now in the early stages of reactivating the project. We intend to revisit the Terms of Reference to see whether they are still appropriate for the review."
Australian example
Litigation funders usually operate by taking a cut of any settlement or decision from class action members who have signed up to their funding agreement. In Australia those funding such class actions have sought to cut through requirements of signing up members by seeking a court order that all members of the class contribute to their costs, irrespective of whether they have signed up to the funding agreement.
Bell Gully says although the Australian Federal Court accepted in 2016 that it has the power to make common fund orders, there are two pending challenges to this ruling currently before the Australian courts.
"The Australian Law Reform Commission (ALRC) has proposed to codify the current law allowing common fund orders to be made, which would mean that the current challenges to common fund orders would be rendered moot.
"We are aware of a recent application for a common fund order in a class action in New Zealand. However, that application has not yet been considered by the Court. Given the differences between the New Zealand and Australian class action regimes, it is hard to see that there is a basis for a common fund order under our current class action laws."
It says the New Zealand Law Commission's review of class actions will therefore be critical.
"If it adopts the ALRC's approach and recommends the courts be given the power to make common fund orders, we could see a radical change from the current basis on which litigation funders operate in New Zealand."
Law Commission's perspective
In a speech in May last year now-retired Law Commission president Douglas White said it had concluded that as part of its review of the law relating to class actions it should also consider the issue of litigation funding.
"Litigation funding plays an important role in facilitating class actions, which would often be unable to proceed without third party funding. The previous Minister agreed that the Commission should consider both class actions and litigation. The new Minister, Hon Andrew Little has now confirmed that reference.
"Usually, the funder covers the plaintiff's costs in return for a share in the proceeds if the claim is successful. Litigation funding is not limited to class actions. It may, however, be particularly important in such cases. In the absence of a funder, there may not be a lead plaintiff who is willing or able to take on the burden of funding the litigation," White said.
He said class actions are important in cases where the amount recovered by each claimant will not be great, but the total sum recovered by the group is likely to be significant. In such cases often the cost of bringing an individual claim wouldn't be justified by the amount received in the settlement.
"Consumer protection and investor claims often fall into this category," White said.
According to the Law Commission there is no detailed legal regime for class actions in New Zealand. Aside from a High Court Rule which permits a plaintiff to sue "on behalf of, or for the benefit of, all persons with the same interest in the subject matter of the proceeding" with the consent of those persons or as directed by the court.
It says unlike most other countries that have prescriptive class actions regimes, there are no further rules establishing how representative proceedings should be managed. The commission says the existing High Court Rule can be traced back to 1873 and was inherited from English law.
"The rule has stayed largely the same since it was first enacted in 1873."
But the commission says it wasn't created with modern class actions in mind.
"In recent years, however, the courts have applied the rule much more liberally in an attempt to cater for a more modern style of group litigation."
Procrastination and delay
The Law Commission says there have been previous attempts to introduce a class actions regime in New Zealand.
"Beginning in 2007, the Rules Committee prepared a draft Class Actions Bill and accompanying amendments to the High Court Rules. The Bill was based in large part on Australian Federal and Victorian legislation. The Committee sought to ensure consistency between New Zealand and Australia as far as possible, since proceedings regarding the same complaint might be commenced in both jurisdictions. The Bill was provided to the Minister of Justice in 2009.
"However, despite letters of support from the then Attorney-General, Hon Christopher Finlayson, the Bill was not progressed due to other government priorities. The Rules Committee has continued to discuss class actions periodically and is currently considering promulgating new rules for representative proceedings. There would, however, be limitations in this approach.
In 2011 Parliament's Commerce Select Committee called for new legislation on class actions to give investors in failed finance companies another option to try and claw back some of the money they'd lost.
Overhaul needed
In May last year White said change was needed.
"It is considered opportune for the Commission to review these issues now. Our laws are lagging behind other jurisdictions we usually compare ourselves with, such as Australia and the United Kingdom. Practitioners, judges and commentators have argued that the absence of a regulatory regime for class actions and litigation funding in New Zealand is creating inefficiencies in the court system and uncertainty for court users. The Feltex litigation, for example, involved more than 20 interlocutory and costs judgments over a five-year period."
According to the commission while class actions have been common internationally for some time, litigation funding is a more recent phenomenon. It says it has grown in New Zealand over the past decade and the number of cases being funded by commercial funders is also increasing. There are at least seven litigation funding firms now operating in New Zealand.
Little says he's aware that class actions and litigation funding is an issue that is on the work programme of the Law Commission. He supports the review which he says is an important part of the wider access to justice conversation.