Fair Play on Fees & Kiwibank quietly settle fees dispute following ANZ settlement. BNZ, Westpac cases 'still before the court'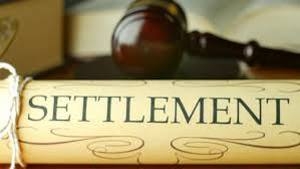 Fair Play on Fees, the group that launched legal action on behalf of tens of thousands of bank customers in 2013 over alleged excessive fees, has quietly settled with a second bank.
"Fair Play on Fees and Kiwibank reached a negotiated settlement of the representative action relating to certain fees. Kiwibank does not admit any liability and all claims against it will be withdrawn. Details of the settlement are otherwise confidential," Fair Play on Fees said in a very brief statement.
A Kiwibank spokesman had nothing to add. The state owned bank has always been very reluctant to even acknowledge the case. Kiwibank was the second bank, after ANZ NZ, that Fair Play on Fees moved against.
The Kiwibank settlement comes after Fair Play on Fees settled with ANZ NZ last October in what was also a confidential settlement.
Amid much media fanfare, Fair Play on Fees' action against the banks kicked off in March 2013, with cases ultimately filed against ANZ NZ, Kiwibank, Westpac NZ and BNZ on behalf of tens of thousands of their customers. The group also pledged to sue ASB but has not done so to date.
Fair Play on Fees described the legal action against the banks as the biggest class action in New Zealand history, and said in 2013 that the "excessive" fees in dispute added up to about $1 billion over six years.
Penalty, or exception, fees in dispute between Fair Play on Fees and the banks included credit card late payment fees, unarranged overdrafts (account out of order fees), rejected payments on deposit accounts (dishonour fees), and exceeding credit limit (over limit fees).
Fair Play on Fees consists of Australian funder Litigation Lending Services, New Zealand lawyer Andrew Hooker and Australian law firm Slater & Gordon. In 2013 Litigation Lending Services, which stood to receive 25% of any winnings obtained through the legal action, estimated its costs at $3 million to $4 million.
'No comment'
Asked about the cases against BNZ and Westpac NZ, Hooker said they are still before the court. Asked if no court case has, or will, be filed by Fair Play on Fees against ASB, he said; "No case has been filed at this stage."
And asked what Fair Play on Fees has achieved on behalf of New Zealand bank customers, Hooker said; "No comment."
Meanwhile, asked about her bank's case with Fair Play on Fees, a BNZ spokeswoman said; "There's nothing new to report for us." And a Westpac spokeswoman said; "While the matter is before the courts it is not appropriate to comment publicly on it. We [Westpac] continue to encourage customers with concerns about their arrangement to contact us directly."
News of the ANZ NZ settlement last year followed a ruling by the Australian High Court, that country's highest court, in favour of ANZ Australia in two appeals in a similar fees case. Although the Australian case was a separate case, and brought against ANZ Australia by a different group to the NZ case, Fair Play on Fees' cases against ANZ NZ, Kiwibank, BNZ and Westpac NZ had been stayed pending the outcome of the Australian appeals.
About a month after its settlement with Fair Play on Fees, ANZ NZ announced it was slashing a range of fees, some of which were included in the case taken against the bank by Fair Play on Fees. However, an ANZ NZ spokesman told interest.co.nz at the time the fee reductions had nothing to do with Fair Play on Fees.