The mortgage war takes interest rates down to levels never seen before for fixed home loans with Kiwibank the latest to offer a market leading rate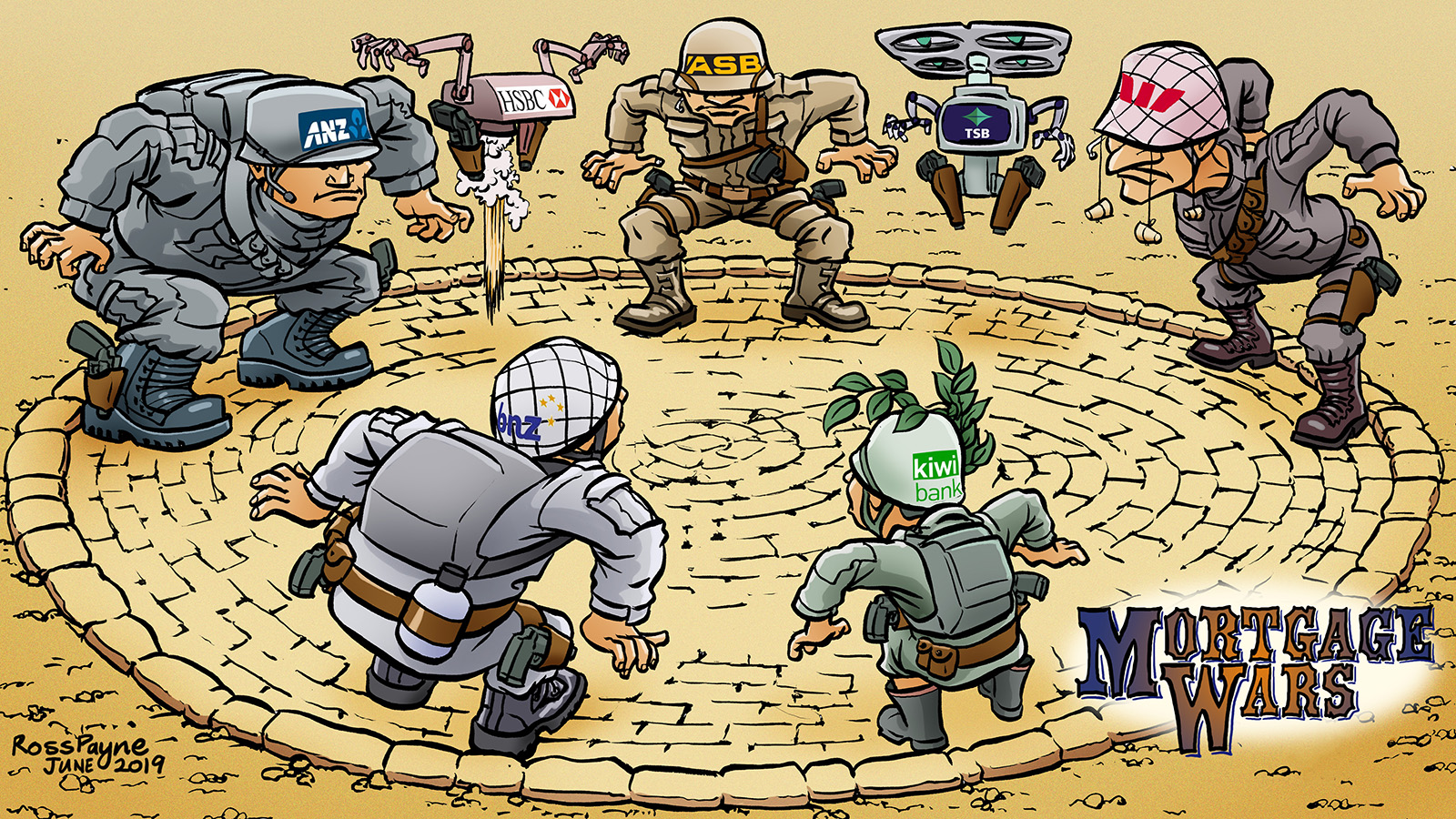 Hard on the heals of rate cuts from its main rivals, Kiwibank has trumped them all with even lower fixed rates.
Its new one year fixed rate is now 3.55%.
It new fixed two year rate is 3.65%.
Both are market leading and the one year rate is the lowest-ever rate for a fixed term mortgage of any term.
These changes come after wholesale swap rates fell on Thursday to new records lows.
The new Kiwibank rates involve an impressive cut of -24 basis points for the one year rate and -14 bps for the new two year rate, and this positions them much lower than all their main rivals in the big Aussie banks.
Is this as low as it will go? It seems unlikely.
Will others follow or go even lower soon? Very likely, especially for the small challenger bank branches that are essentially wholesale funded.
This sinking trend still has further to go. But it would not surprise us if the majors now hold back a bit until the Spring real estate season gets into gear. The current low rates won't hurt that season's prospects.
But with Kiwibank now out there with a 3.55% rate, the others will be under pressure to match it even if they don't shift their advertised carded rates.
The next threshold, given the aggressive flattening of the curve in both the wholesale market and the retail term deposit market, is likely to be sub-4% rates all the way out to a fixed five year term.
At the same time, Kiwibank has cut all its term deposit interest rates with the reductions ranging from -10 bps to -25 bps. For the popular 6 month term the cut is -15 bps, and for one year it is -10 bps. The heaviest cuts came for the shortest terms.
Here is the full snapshot of the advertised fixed-term rates on offer from the key retail banks.
In addition to the above table, BNZ has a unique fixed seven year rate of 5.70%.
All carded, or advertised, term deposit rates for all financial institutions for terms of less than one year are here, and for terms of one-to-five years are here. And term PIE rates are here.