Government includes daily interest rate cap on loans as part of a bid to crack down on loan sharks and predatory lending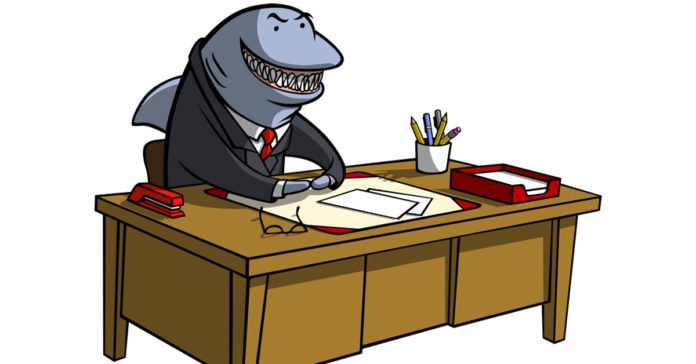 The Government has agreed to include a daily interest rate cap on loans as part of its changes to consumer credit laws.
Minister of Commerce and Consumer Affairs Kris Faafoi says under the proposal the cap would be 0.8% interest per day, which still equates to 24% in interest over a 30 day month.
The legislation already contains a limit on the total cost of credit for high-cost loans, which means the interest charged can't be more than twice the amount initially borrowed. This would mean if someone borrows $500 they won't have to pay back any more than $1,000 over the lifetime of the loan.
Faafoi says the decision to include the interest rate cap, which would come into effect in June 2020 if passed, is seen as a protection for people who default on their loans, or need to reduce their repayments because of unforeseen hardship. He says it means that high-cost debts can't keep growing indefinitely.
These changes are included in the Credit Contracts Legislation Amendment Bill.
Public submissions
"Following public feedback on the Bill at select committee, we've decided to include a 0.8% per day cap on interest rates in addition to other changes which will strengthen protections for vulnerable borrowers. At the moment, high-cost credit is too easy for people in hardship to access. While this type of credit can be an immediate solution to financial problems, we know that high-cost, easy credit leads to worse problems in the long run," he says.
Faafoi says the new interest rate cap adds a limit on how much a lender can charge borrowers, right from the start of a loan, and therefore reduces the dollar amount of regular repayments. 
In April FinCap chief executive Tim Barnett said the Government's proposed amendments didn't hit loan sharks hard enough and called for a cap on interest rates and called for an interest rate cap. The organisation is the umbrella body for New Zealand's budgeting and financial capability services.
"As it stands, the new law is overly complex and full of loopholes and the strong expert consensus is that an interest rate cap is a bottom line to make this legislation work," Barnett said
He said he had no problem in principle with changing the Credit Contracts and Consumer Finance Act.
"Fundamentally we're not saying the amendments are a bad thing to be doing, but they aren't going far enough. The law has to be clear for consumers so they know when they've entered into agreement, what's reasonable and what's not and when the law has been breached."
But Faafoi defended the lack of an interest rate cap at the time and said he had looked at the feasibility of having a maximum interest rate and fees that could be charged per annum by lenders in interest and fees as suggested by FinCap and Community Law Canterbury.
Faafoi said international experience suggested an interest rate cap would be counter-productive and instead having a maximum total amount that can be charged in interest and fees on a single loan was more practical.
However, Faafoi has now decided to take on board the thoughts of some submitters and the Credit Contracts Legislation Amendment Bill will now include both the cap on the amount of interest that can be charged on a loan per day, on top of the planned 100% limit on how much can be charged over the life of a loan.
Faafoi's announcement has been cautiously welcomed by Barnett who says if the change is to make a difference it is vital that the 0.8% rate will be simple interest - i.e. 292% per annum.
"That's still a high rate but it will take the most predatory debt products out of the market. FinCap advocated for a lower interest rate cap of 50% per annum. The critical detail is that the rate is not allowed to be a compounding rate, if it is then lenders will still be able to charge rates in excess of 1000% per annum and very little will change for our most vulnerable borrowers and their children. High cost short term lending take around $120m a year out of the pockets of low income New Zealanders."
Mobile traders targeted
Also under the changes all mobile traders who sell goods on credit will be subject to the responsible lending and disclosure obligations of the legislation. This is designed to cover 'truck shops' which often sell goods on credit at inflated prices, especially in low-income areas.
"While most mobile traders are already subject to some regulation, some are not. We believe all mobile traders who sell goods on credit should be subject to the same levels of disclosure and responsible lending requirements – including affordability checks - before credit is given," Faafoi says.
Public feedback also called for lenders to provide clients who fall behind on their loan repayments with information about financial support services.
Legislation on track
The Credit Contracts and Consumer Finance Amendment Bill had its first reading in April and Faafoi says he hopes to see it passed by the end of year so it can come into effect in stages, starting from March 2020.
Faafoi first announced the changes to the Credit Contracts and Consumer Finance Act (CCCFA) in October last year which he said were designed to crack down on predatory lending practices. It followed a review of the consumer credit laws by the Ministry of Business, Innovation and Employment (MBIE).  
The proposed changes include the introduction of limits on the amount of interest and fees that can be charged on high-cost loans to prevent people from accumulating large debts, as well as tougher penalties for those who break the law, including irresponsible lending.