ASB launches a home loan for new-builds with a 1.79% floating interest rate, using cheap RBNZ funding. In addition it is offering a cash incentive if the new home has a high energy efficiency rating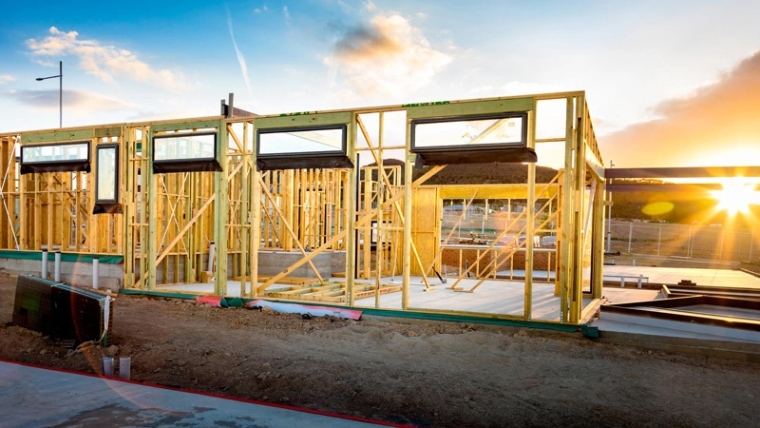 ASB is offering a 1.79% floating rate mortgage on loans used to buy newly built houses.
This rate will be available for up to three years from when the customer makes their first draw-down. A variable rate means customers are also free to make lump sum payments or fix their rate at any time.
They are funding it from the Reserve Bank of New Zealand's Funding for Lending Programme, which follows ASB's previous statements that money from that programme will be used for a special purpose.
ASB's standard variable rate is 4.45% and very similar to its main rivals, except Kiwibank which is at 3.40%.
ASB's Executive General Manager of Retail Banking, Craig Sims, says the bank wants to help create "a more sustainable housing market by addressing housing supply issues".
"Housing supply is a huge issue for the New Zealand economy. That is why we're keen to give a leg-up to customers who want to join us in being part of the solution. We've deliberately chosen to make the offer available to both owner-occupiers and investors in recognition of the role investors can play in making new, high quality homes available for Kiwi families."
In addition, ASB is incentivising borrowers with a cash back if they incorporate energy-efficient design into their build.
ASB has partnered with the New Zealand Green Building Council to encourage Back My Build homes to incorporate sustainability principles, and will reimburse customers with $2,000 if they can evidence their intent to build a six Homestar rated home (or higher).
Sims says, "The ASB Back My Build variable rate is unique and we're confident that the special market leading rate coupled with the Homestar reimbursement is going to make a significant difference to first home buyers in particular, while helping to create a more sustainable housing market longer term."
The RBNZ's Funding for Lending programme allows eligible banks to borrow directly from the central bank at the Official Cash Rate (OCR), which is currently 0.25%. The borrowing rate will adjust over the term of the transaction if the OCR changes, whether up or down.
It is a programme that started in December 2020 and runs until 6 June 2022 for the initial allocations, and until 6 December 2022 for the additional allocations.
ASB drew down $500 million under this programme on March 12. So it has had almost 10 weeks of very low funding cost benefit before launching this new offer, and it will be many more weeks before any material drawdowns start using this low cost funding.