Personal Finance
/
news
Bankruptcy rates low despite pandemic, with kiwi's dodging them in a way they weren't able to during the GFC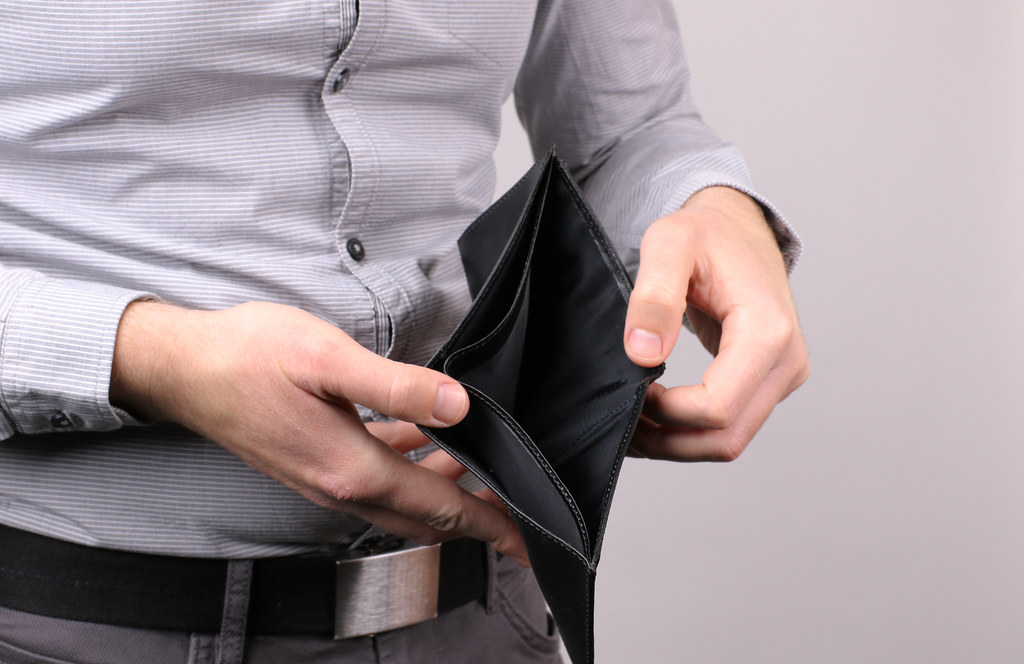 Despite the backdrop of a global pandemic, rates of personal bankruptcy in New Zealand have been comparatively low, with figures for bankruptcies and No Asset Procedures (NAPs) totaling 1887 in 2020 and 1302 in 2021.
Last time we wrestled with a crisis of this scale, the Global Financial Crisis (GFC) of 2007-08, the figures were sky-high, reaching a peak of 6033 individual cases in 2009, the year when the effects of the crisis really began to bite.
So what was different this time?
Shaun Adams, director of Debtfix, an organisation which delivers debt advice, said that high equity in houses and extensive Government support helped many avoid bankruptcy.
"A lot of business lending, which bankruptcies can flow from, has been supported quite heavily by equity in houses and there has been more availability of second mortgages."
Government handouts actually made the already ailing finances of some businesses healthier than usual and, as a result, their employees avoided taking a significant hit in their personal finances.
"In very small businesses there's a good chance it staved off insolvency, they were doing well compared to normal," said Adams.
In 2020 interest.co.nz compiled a list of Government rescue packages introduced between March and May that year, including:
The Wage subsidy scheme, which paid businesses $600 per week for each full-time employee and $359 per week for each part-time employee. To be eligible, the business must have experienced a 40% decrease on pre-lockdown revenue, as a result of changing alert levels.
The most recent round of the scheme ended in December 2021 soon after the Covid-19 protection plan (traffic light system) kicked off.
The Small business cashflow loan scheme (SBCS) was a Government loan, which was interest free if paid back within two years, for core operating costs such as rent and insurance, but not wages.
It was available to businesses with less than 50 full time employees if they had experienced at least a 30% decline in revenue.
Other initiatives, such as short term absence payments and the leave support scheme, allowed employees to receive pay if they were unable to work remotely while awaiting a Covid test result.
There was also a behavioral aspect to getting through the financial woes of the pandemic - an acknowledgement that we were dealing with circumstances beyond our control and not primarily as a result of poor financial decisions.
"Creditors have given a lot of forbearance during these difficult times: rather than going straight for enforcement they've had to take a more pragmatic approach, reschedule loans payments and adapt to the circumstances," said Adams.
Adams pointed to the importance of taking a holistic view of an individual's life circumstances and often there is potential to work through debt and avoid bankruptcy, which should be a last resort.
Taking the bankruptcy route is a tough call to make and relegates complete control of your financial affairs to an assignee of the Insolvency and Trustee Service, affecting your credit rating, restricting your travel, and in some cases affecting your employment and housing.
One way or another it will close financial doors and take time to rebuild.
There are two types of bankruptcy in New Zealand, but any insolvency procedure affects your credit rating and puts you in a potentially tough position with loans, landlords and various other gatekeepers in future.
No asset procedure (NAP): this lasts for a year and is an option for those who owe less than $50k. It's 'bankruptcy-lite' and can only be entered into once. While in force it effectively renders you destitute, forcing the sale of all but your most basic assets to pay down as much debt as possible. Once this is done, your debts are cleared and your creditors will not be paid. 
Bankruptcy: generally used when unserviceable debts top $50k, bankruptcy last three years before you are discharged and has huge financial and lifestyle implications.
Banks may close your personal or business accounts and the same applies to power, phone, insurance and other providers. Depending on your role, it may have employment implications too.
It also clips the wings of any business interests you may have: while bankrupt you need permission to manage a business and are not allowed to be a director of a limited liability company. If you're in a business partnership, it will be dissolved and your half will be used to pay debts.
All your assets become the property of the assignee and they will decide how much will be used to pay down debt. You even need to seek permission before travelling overseas.
On top of all this, bankruptcy is a matter of public record, and will still be searchable until four years after you are discharged.
Adams said there were many factors that may lead people to a financial breaking point, from "consumerism gone haywire" to sending money overseas and even pressure to tithe, far beyond their means, to religious organisations because they felt their reputation depended on it.