Five-fold Fridays: Death to dieting and budgets; our cool new calculator; SuperLife's super sweet performance; Tax avoidance; and Money madness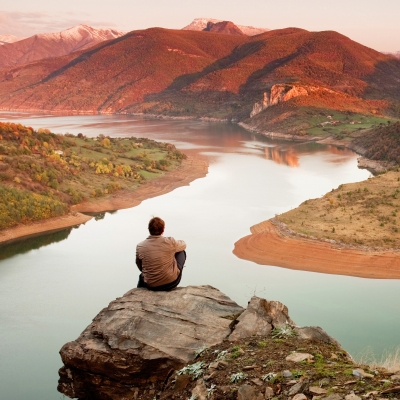 Back on deck after a visit to the motherland. The Rockies are bliss but I missed Wolly.
1) Savings and spending
I don't believe in diets. Deprivation only leads to excess. Budgets aren't that much different. Despite the best of intentions most people don't stick to them.
I was reassured to have my thoughts upheld by an expert. Financial writer and investor Martin Hawes, in his latest book made a similar observation. After years of trying to drive home the importance of budgeting with his clients, Hawes says he's given up beating that drum: "Budgets just don't work,'' he boldly declares in "The Money Map.'' It's not that budgets themselves are faulty but the fact that no one adheres to them, he qualifies.
As a solution, Hawes advocates the "divvying up'' method. Another name for it, or at least a good visualisation, is the jam-jar approach tried and tested by our grandparents. 
Personally, I don't think the jam-jar trick will work for my generation. It's too damn tempting to raid the jars, especially if there are big bills rolled up there and the fridge is empty.
Multiple bank accounts are less visible and allow you to set and forget. Best to shop around so you don't get creamed by banking fees for having four different accounts running. (To compare fees on standard chequing accounts and other account types click here.)
Do the math on the essential spending, debt repayment, or other expenses, and set up a special account for hands-off saving. With the later, choose an account that incentivises you not to tamper.
2) Credit and Debt
There's some strange psychology that goes with credit card management. Some folks are great at paying off the balance every month and racking up the bonus points. Others will leave debt to languish on a minimum repayment basis all for the satisfaction of protecting their savings.
With double digit interest rates on credit cards and saving rates below 5%, the long-term effect of this is brutal.
Have a play with our new credit card calculator to find out just how crucifying minimum credit card repayment policies are.
3) KiwiSaver
As a retirement savings vehicle, KiwiSaver is not an investment that you should be chopping and changing on the basis of every quarterly statement. Wait a minute, I was dreaming there for second.  There is, as yet, no compulsion for providers to release a quarterly statement. That's supposed to be coming next year with new financial regulations.
Whether your provider has volunteered that information or not, it pays to keep tabs on performance on a periodic basis. It's been more than three years now since KiwiSaver was launched and those who enroled from the start of it should be noticing some performance patterns.
According to interest.co.nz 's performance ranking data, which adjust for fees, SuperLife had a clear sweep on three-year-annualised returns, with a range of funds finishing in the top five of all category of funds save the "balanced" variety. (For a primer on the difference between KiwiSaver funds on offer click here).
Why have they done so well?  I'm still waiting for their SuperLife's CEO Michael Chamberlain to call me back but I'm not holding my breath. Chamberlain has no lovee for performance benchmarks and claims they aren't worth the paper they're written on because there is not universal standard for reporting.
For what it is worth, here is our crack at it, in the paperless world of the web.
Click here to find your fund.  Or read more on the top five finishers in this story.
4) Death and Taxes
Who pays what tax in NZ?
Apparently I missed the fun tax facts released last month by Finance Minister Bill English.
Worth repeating for others you might have missed them and viewable also on Tax&More Ltd's website.
43% of households in New Zealand receive more from the Government in support than they pay in tax.
10% of households in New Zealand pay 71% of the net income tax collected by the Government.
17% of households in New Zealand pay a whooping 97% of the net income tax collected by the Government.
The tax firm's blogger asks:  "How do you give a tax cut to the 43% of households who not only don't pay tax but actually receive tax back they haven't even paid?''
Is it any wonder NZ Ltd is in trouble?
5) Books
Sorry no book or movie recommendation this week. Jetlag has me nodding off at 6 pm. Instead, a humble blog written by an MBA student who is trying to put himself through school without going into debt.
A little Chicken-Soup-For the Soulish but a good reminder that the simplest things in life are often the best, and they usually don't come with a price tag.
This is dedicated to our debt-obsessed managing editor whose singular focus is to see a debt-free New Zealand, starting with his own household. Freedom at 50 BH?
Here's a contrarian view by the "Flying Lizards" just for fun and because it makes BH grimace. Flight of the Conchords Fans will enjoy the opening scene at the table.