Michael Coote explains why immigration is a good thing for NZ if we hope to avoid a national "death spiral"caused by crushing taxes and reduced public spending. Your thoughts?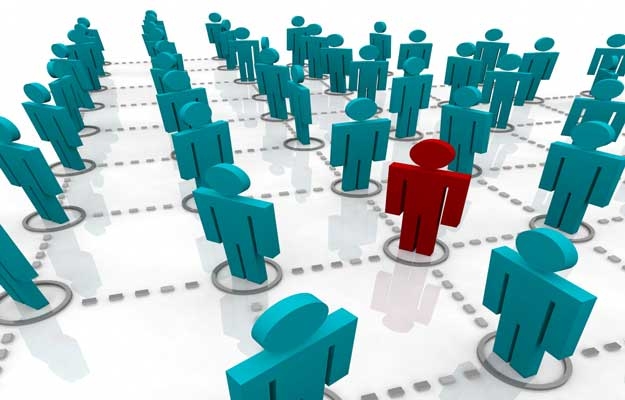 By Michael Coote*
One of the more curious pieces of grotesquery published from over the ditch recently was the call from the newly formed Stable Population Party for unlimited immigration by Kiwis to Australia to be curbed.
"You can still have a close relationship with New Zealand without having a completely open-slather policy on immigration," stated the party's candidate for the Victoria state senate Clifford Hayes.
Mr Hayes was reported to be oppressed by the thought that 50,000 Kiwis have moved over to Oz in the past year. He said wanted the rate cut by forcing Kiwis to apply to immigrate, with a quota set at a net 80,000 per year.
Anti-immigration politics will always play well to a certain sector of the population – just look at the perennial success of the xenophobic "Winston First" cult in New Zealand. Yet Australia has a "problem" that many developed countries facing Baby Boomer demographic ageing shifts would love to have, in that a continuous stream of younger, often skilled and educated, internationally employable people who can be active taxpayers for decades to come want to move there permanently in order to live, work and raise families.
In this sense the Stable Population Party is on the wrong side of history, not to mention demographics, and Australia is genuinely the Lucky Country, with a population growth of 1.4% recorded for 2011. Victoria, the state Mr Hayes wants to be a senator in, had the largest increase at 75,000 people, made up through a combination of foreign immigration, interstate relocation, and babies born.
Grey power politics
Oddly enough, the people most likely to respond positively to Mr Hayes's anti-immigration clarion cry are older voters, the same sorts of people who in New Zealand keep Winston Peters in his long- accustomed Parliamentary style.
It is precisely the mature voting cohort, but most especially its "youth wing" made up of mid-to- late middle-aged Baby Boomers trundling relentlessly towards retirement, who should be the most vociferous supporters of policies that suck in young, hardworking, taxpaying migrants from abroad to pick up the tab over future decades for the likes of New Zealand superannuation and the public healthcare system.
Younger New Zealanders who intend to stay here rather than bail to Oz or further afield should also support pro-immigration policies, because of the diluting effect that mass importation of extra taxpayers with many years of working life ahead of them will have on the increasingly crushing dependency ratio otherwise hanging over this country.
If New Zealanders can't breed enough future working taxpayers all by themselves, then they'd better import them from elsewhere or come up with other bright ideas to compensate for the falling per capita economic production and burdensome state revenue requirements of a country beset by a rising dependency ratio.
Who are you gonna call?
Much the same ideas were brought out by Christian Noyer, Governor of the Bank of France and Chairman of the Board of Directors of the Bank for International Settlements, at the conference "Demographic shifts – threats or opportunities?" held in Montreal, Canada, back in June.
Of the merits of having an increasing population in an advanced economy, but particularly of the latent benefits not always apparent in inter-country comparisons of contemporary national wealth, Mr Noyer had the following to say: "What are the main consequences of demographics for potential [economic] output?" he asked in his speech to the conference.

"The decline in the working age population due to ageing should negatively affect potential output in the long run, through the decrease in the labour force contribution and productivity, all other things being equal.

"I must stress here that France has a specific advantage: its population is expected to keep on growing fast for some decades thanks to a relatively high fertility rate and a dynamic migration policy; while our German neighbours for instance are on a decreasing trend.

"Overall, based on European Commission projection trends, we estimate that the expected decline of 1.5% in the working age population in the European Union between 2010 and 2020 could take 1 percentage point off its potential output. But there are ways to offset this evolution. A rise in the [workforce] participation rates of the young, seniors and women is one of them. Pension and labour market reforms implemented in Europe are certainly a step in the right direction and should be further pursued."
National death spiral
Pension reform has of late been a political hot potato in New Zealand, with arguments raging briefly among Parliamentary parties about what changes are needed and when to KiwiSaver and New Zealand superannuation, but that only tells half the story.
Public health costs are the other half of the tale, with older people expected to live longer on average, suffer more from the ills peculiar to senescence, and need ever increasing medical treatment and residential care. The challenge for New Zealand is whether it can become enough like France and Australia in time, with a rising population growth trend able to sustain the potential output required to fund old age pensions and healthcare for the greying Baby Boomer set.
If our society can't work out how to achieve that fairly soon, then the rational thing to do for all those able to emigrate would be to vote with their feet and move to another country that does enjoy a both rising population trend and a good standard of living. Otherwise if these people stay they could find themselves facing a national "death spiral" combination of much higher taxes and reduced public services and support.
*Michael Coote is a freelance financial journalist whose publication list includes interest.co.nz, the National Business Review, New Zealand Investor, The Press, and the New Zealand Centre for Political Research.