Terry Baucher says the IRD's attempts to collect overdue tax of $7.8 bln is close to "an outright failure - in essence what happened in Greece". He reckons rewarding good behaviour would stop the growing slide into late-payment habits. Your view?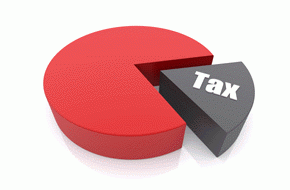 By Terry Baucher*

As every business owner can attest tax doesn't do summer holidays.
While the country enjoyed a particularly golden summer our tax timetable ticked on relentlessly.
Between Christmas Day and 15th January, PAYE payments for larger employers for the second half of December, provisional tax for most taxpayers and GST for all GST periods ending 30th November all fell due.
I'm not sure if it's either ironic or a rather dark joke to point out that the Income Tax Act definition of "working day" excludes the period from 25th December to 15th January (inclusive). I'm pretty certain I wasn't the only advisor making a few calls to clients during that time. 
Still, Bill English will appreciate the cash in-flow to the Government's coffers.
Last week he announced that he will present this year's Budget on 16th May. The key theme will probably be the Government's ongoing drive to restore the Budget to balance. With regard to specific tax initiatives, we will not see anything like the major tax "re-balancing" announced in 2010.  Instead there will be a series of "remedial" legislative changes similar to those announced before Christmas regarding lease inducement and lease surrender payments.
Alongside new or amending legislation this year, the IRD will issue more Interpretation Statements "clarifying" its position on various matters.
One of those issues to be clarified is the tax treatment of overseas pension schemes transferred to New Zealand.
I've heard a decision is near but I've been hearing the same since the issue erupted into the open almost two years ago. Frankly, I view the current tax treatment of foreign superannuation schemes and foreign investment funds as the tax equivalent of Novopay: an incoherent mess resulting in deep dissatisfaction for its users (taxpayers) and a tar-baby for anyone wanting to solve it without introducing a formal capital gains tax.
In the wake of the Novopay fiasco the Government is understandably unwilling to commit to major new I.T. projects but a decision about what will replace the IRD's twenty year old FIRST computer system is increasingly urgent. 
According to the IRD's own statistics released before Christmas as of 31st March 2012 there were 7,234,252 "customers" registered with it although only about 4.5 million are deemed "active". IRD currently has about 5,500 staff which means that on average each IRD person is responsible for over 800 "customers". That is a fairly fearsome work load which can only be managed through good systems and the goodwill of taxpayers and their tax agents. 
The strains are starting to show, however, particularly in the area of tax debt.
Over the ten year period ending on 30th June 2011 the total amount owed to the IRD more than tripled from $2.5 billion as at 30th June 2002 to just under $7.8 billion. The fastest growth was in student loan payments which rose 554% over the period. But at $412 million the total of overdue student loan payments is just 5% of the total owed to the IRD.
As you would expect the main offenders are income tax, $2.2 billion, GST, $1.9 billion and PAYE, $623 million.
Topping them all, though, is child support payments which amounted to $2.27 billion or 29% of the total owed to the IRD at 30th June 2011. The total child support owed has increased by 405% since 30th June 2002 and $2.09 billion or 92%(!) is more than two years old. By comparison about 50% ($2.75 billion) of the remaining tax debt is more than two years old. 
One of the sources of this debt blow out is that businesses and individuals are no more likely to pay on time now than nine years ago. For example, 88% of businesses paid their GST on time during the year ended 31st March 2003. For the year ended 31st March 2011 that number was 85%. For PAYE, 91% of businesses paid it when due in 2003 compared with 88% for the 2011 year. Only 70% of child support was paid in full on time during the March 2011 year compared with 69% during the year ended 31st March 2003. 
The IRD's response to late or non payment has been to charge late payment penalties and use of money interest. Late payment penalties are typically 1% per month but a more penal 36.8% p.a. rate applies for Child Support. Use of money interest rates on unpaid tax are currently 8.4% but were as high as 14.24% as recently as February 2009.
Given that tax debt has tripled in the past ten years and the amount of "customers" paying on time has not improved over the same period, the IRD's present tax collection policy is at best under-performing, if not an outright failure. The danger is once it appears that non-compliance is not being vigorously tackled by the authorities the likelihood rises of other taxpayers deciding they too can avoid their liabilities. This in essence is what has happened in Greece to catastrophic effect. 
An upgraded computer system will undoubtedly make a difference to IRD's performance and help prevent further deterioration. However, any replacement to FIRST is several years off (even if its implementation goes smoothly). In the meantime as the position is likely to continue to worsen I suggest an alternative approach is needed. 
For several years now the IRD has referred to taxpayers as "customers" even though we deal with it because we are required by law to do so. Instead of reaching for a big stick whenever a taxpayer, sorry customer, transgresses, how about encouraging compliance by rewarding prompt payers and filers with discounts? 
After all don't businesses try and reward their best customers?
And we are customers aren't we?
-----------------------------------------------------------------------
*Terry Baucher is an Auckland-based tax specialist and head of Baucher Consulting. You can contact hime here »