Three years after predecessor Simon Power looked at it, Justice Minister Judith Collins in no rush to pass legislation allowing proper class actions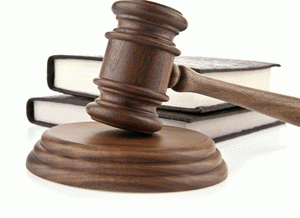 By Gareth Vaughan
A specific law enabling New Zealand customers and/or investors to partake in class action law suits is still stuck on the political back burner.
A spokeswoman for Justice Minister Judith Collins told interest.co.nz that the Government had yet to consider a formal proposal for class actions legislation.
"I am currently awaiting policy advice from the Ministry of Justice on the proposal and I intend to report to Cabinet later this year," Collins said via a spokeswoman.
This comes after a Ministry of Justice spokesperson told interest.co.nz in 2010 that a draft Class Actions Bill and proposed changes to High Court Rules, languishing with the Ministry of Justice for a year at that point, hadn't been progressed due to other government priorities. A spokesman for then Justice Minister Simon Power said in 2010 the Government would consider and progress the proposed bill as other priorities allowed, but there was no specific timetable for this.
The update from Collins comes after a group calling itself "Fair Play on Fees" this week launched what it's calling a class action against banks over default fees, but is technically a representative action and requires "victims" to sign up ensure participation. That's because New Zealand law currently doesn't allow class actions per se.
Disgruntled investors, or customers, currently have to attempt such group legal action through what's known as representative action. This requires investors or customers signing up individually with a law firm or litigation funder, as is going on in the well publicised Fair Play on Fees case. If an investor or customer doesn't know the action is being taken and that there was a cut off date they had to sign up by, they would miss out.
In contrast under the previously proposed class action legislation, a litigant merely required seven people's support to bring proceedings. The court would then control the litigation, with it becoming a class action in the sense that anyone who believed they had suffered loss and met the criteria is eligible to potentially benefit from the litigation.
The class action legislation previously proposed would therefore make it simpler and cheaper for customers/investors to team up and take group legal action than the currently available representative action.
Parliament's Commerce Select Committee, led by Labour Party MP and ex-Commerce Minister Lianne Dalziel, called in 2011 for MPs to pass a Class Actions Bill saying such a move would give investors in failed finance companies another option to try and claw back some of the billions of dollars they lost when the companies collapsed.
Also see: Key empowering step missing from Govt's push to restore confidence of 'mum and dad' retail investors in financial markets.
This article was first published in our email for paid subscribers. See here for more details and to subscribe.