Calculating your insurance needs; The perils of working from home; Expenditure cascades; Saving 50% of your take-home; Help me celebrate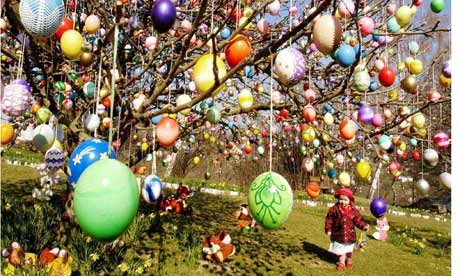 By Amanda Morrall
Happy Easter all.
Here's a few personal finance nuggets to chew on over the long weekend. Sorry I can't sugar coat them.
1) Insurance
Let's be honest. Insurance has got to be one of the least exciting parts of personal finance. That said it is one of the areas you can least afford to neglect. The big question you have to ask yourself across all areas of risk management is..."What if?" Then you have to do the math.
As my situation is somewhat unique, the standard recommendations for insurance levels don't fit neatly into the assessor's handbook. While I have two dependents in my charge, if I kick the bucket tomorrow they also have another parent to provide for them. I'm confident, in death, that I will live up to my end of the bargain in providing for them (through my policy and other assets) and have to trust their father will do his bit too. 
So how much do you really need? 
Insurance calculators can be of some value here and you'll find one on the Financial Services Council website here.
For some context and perspective on these matters check out this piece from Liz Davidson, "What an insurance calculator won't tell you"  posted by Forbes Money. It's written for an American audience however most of the content is transferable to New Zealanders. Davidson raises a whole number of issues and questions that will help you to determine appropriate cover based on your personal circumstances.
2) Perils of working from home
Telecommuting is the way of the future I reckon. It'll offset traffic woes in overcrowded cities, it'll reduce overheads and expenses for employers struggling to turn a profit, it'll help parents juggle the looming demands of dealing with children and also ageing parents whose needs cash-strapped Government won't be able to afford given a diminished tax base and pension pay-outs that go on, and on, and on...
I'm a telecommuter now. It's a life I enjoy but it's not without its challenges I have discovered. Social isolation, forced discipline, lack of IT support are among the more obvious disadvantages. Before you make the leap, you'll want to weigh up the pros and cons carefully. On that front, here's an informative piece written by another journalist about the "perils of working from home.'' Worth a read.
3) Expenditure Cascade
From the Washington Post, an interesting article about rising inequality and the theory of trickle down consumption. In a nutshell, the piece links middle class financial woes to the growing wealth of the 1% and the social pressures in turn on the middle classes who are trying hard to keep up. What's the solution? When frugality becomes cool and people get creative about lifestyles that don't necessarily come shackled with designer this that and granite countertops to boot. 
....Cornell economist Robert H. Frank has been making this case for years. Those at the top are spending more on fancy goods and bidding up the price of homes. In response, the slightly-less-rich have been spending more to keep pace. That pressure, in turn, eventually ripples down to the middle class — where incomes have stagnated of late — in what Frank calls "expenditure cascades."
"What you think you need depends on the context you find yourself in," explain Frank. "And standards tend to be local. When most of the income gains are going to the very top, the people around them feel relatively poorer and spend more because of that."
4) Saving 50%
You won't find many financial advisors these days who will tell you that saving only 6% of your gross income is sufficient for the purposes of retirement savings. Obviously, we all have different wants and needs in retirement and personal circumstances are wide ranging but as a general rule at least 10% is recommended. Saving 50% may be beyond the capacity and ability of most but I reckon it's a damn good goal. A blogger by the name of thecollegeinvestor.com gives five reasons to save half your income. 
5) A celebration of words
And last but not least, I would like to extend an invitation to readers to come join me in a celebration of my new book Money Matters: Get Your Life and $ Sorted  Saturday April 6th from 7 p.m. onwards at Jack Tar Restaurant in Wynard Quarter in Auckland. I will be there with friends, family, colleagues and professional acquaintances to toast the occasion. There will be copies of the book on hand for purchase and signing as well so I look forward to seeing you.
If you are keen to preview the book, you can check out my interview here with Andrew Patterson where I discuss some of the content. You'll also find a link to my interview on Radio National's Nine to Noon show as well. Have a listen to my Radio Live interview here with Damian Christie. 
For Hawkes Bay books reviewer Shelley Hanna's assessment of my book, click here.
Okay, that it's for me folks. I'll be back on Tuesday with a fresh new edition of Take Five and for early birds, I'll be appearing Tuesday morning on TVOne's Breakfast show talking about changes that kick in for KiwiSaver effective April 1.
To keep up with the world of personal finance, you can friend me on Facebook or follow me on Twitter @amandamorrall or check out my blog at www.amandamorrall.com