New survey finds Kiwis have an excellent grasp of financial principles - but don't actually apply those principles very well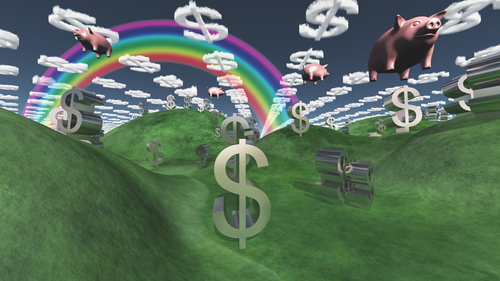 Kiwis are world leaders when it comes to understanding key financial concepts, but putting our knowledge into practice is another matter, according to a new survey.
The 2013 Financial Knowledge and Behaviour Survey, which was undertaken by the Commission for Financial Literacy and Retirement Income with the support of ANZ, involved 852 hour-long face-to-face interviews with Kiwis in February and March. The Colmar Brunton survey was a follow up to similar surveys in 2009 and 2005.
The Commission's executive director David Kneebone said the survey had revealed a gap between what Kiwis know and how they behave.
"For example, when it comes to budgets, we found 85% of New Zealanders understand what a budget is, and 73% believe that everyone benefits from having a budget.," Kneebone said
"However, only 61% of Kiwis currently have a budget.
"We also found that while 91% of adult Kiwis believe it's important to have a will, only 59% currently have one."
Kneebone said therefore that the challenge for everyone involved in financial education was how knowledge could be turned into action.
For the first time the survey compared the financial knowledge levels of 14 OECD countries and New Zealand emerged as top of the class of the countries surveyed; Hungary, Ireland, Estonia, Germany, Czech Republic, British Virgin Islands, United Kingdom, Malaysia, Poland, Armenia, Albania, Peru, Norway and South Africa.
Mr Kneebone says the international comparison was positive news, showing New Zealand is on the right track when it comes to educating ourselves about money matters. But there was always room for improvement.
"While we may be doing well in comparison to other nations, the survey highlights the areas that need special attention. For example, only 49% of us understand compound interest."
The survey also showed 70% of Kiwis say they know what net worth means and when asked to choose the right definition 84% answered correctly – up five percentage points since 2005.
Mr Kneebone said this level of knowledge was important.
"Working out what you own (assets) less what you owe (liabilities) and then working to improve that net worth figure over time, is an important financial goal for many New Zealand families. Having a positive net worth before and during retirement can make a big difference to the level of financial wellbeing and potential happiness you experience when you stop working."
Managing Director ANZ Wealth, John Body, said the survey showed New Zealanders no longer had a "she'll be right" attitude toward savings.
"KiwiSaver and the public debate about retirement savings have made a big difference to financial literacy. People are far more aware of these issues than a few years ago and this is one of the reasons New Zealand scores higher than other OECD countries," he said.