Five retirement questions you were too scared to ask; Bad habits; Think rich in 17 different ways; 14 ways to earn after work ends; Reading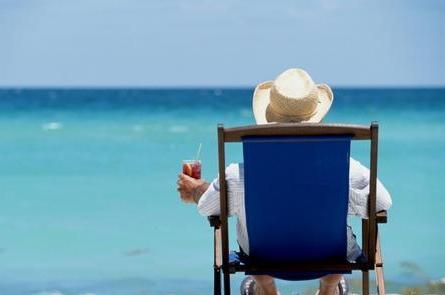 By Amanda Morrall
1) Five questions you were too scared to ask 
From time to time, my financial advisor used to let me in on a few secrets.
One of them was how often he would hear from his clients (the married ones) how they had no plans to retire with their partner. Typically, that information was unbeknownst to the spouse.
If this is the case with you, that you can't see a shared future with your spouse, you've got a problem. Time to address to the financial implications.
Retirement activist Robert Laura, writing for Forbes, considers this in the context of getting your will rewritten along with four other retirement questions you were too scared to ask.
2) Bad habits
I'm in a bit of a moral dilemma. I've been asked to buy duty free smokes for a friend when I leave the country. I've obliged this request several times but my conscience is starting to get the better of me as enabler of this bad habit.
Perhaps I'll just send her the following from Business Insider tallying up the cost of that bad habit over time taking into account losses on compound interest had she saved the money instead of smoke it. 
3) 17 ways to think rich
If age is a state of mind, then perhaps wealth is too. Richescorner.com offers up 17 ways that wealthy people think differently.
4) 14 ways to earn more in retirement
When the regular pay ceases, it's time to get creative about ways to earn. Daily Finance produced a list of 14 ways to earn in retirement.
5) Short stories 
Short stories may not be your cup of tea however for those of you who dread reading about retirement this could be the way to ease into it.
Forbes retirement writer Robert Laura offers up three short stories to whet your appetite over the term break.
For your A-Z personal finance guide here's how to order a copy of Amanda's book Money Matters: Get your Life and $ Sorted. The book is also available in ebook format as well via Amazon. Take Five is published on Mondays, Wednesdays and Fridays. You can also follow Amanda on Twitter @amandamorrall; check out her previous Take Fives here.