Will any of the major banks be able to escape legal action over 'excessive' fees?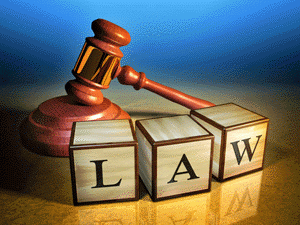 By Gareth Vaughan
When filing a statement of claim against ANZ last month over "excessive" fees the bank has charged its customers, Fair Play on Fees' Andrew Hooker pledged a second bank would be served with court documents in "coming months" with all big five banks ultimately facing action.
At the time it struck me that at least one or two of the other banks in the firing line - ASB, BNZ, Kiwibank and Westpac - might be racking their brains to see if it might be possible to avoid being served themselves, and thus gain a public relations victory, and a point of differentiation from their main rivals. Whatever your view on the merit of the legal action, and whatever the ultimate outcome of it is, surely avoiding it altogether would have appeal, I thought.
Then last week the NZ Herald reported that BNZ was refunding $4 million to 90,000 customers after a foreign currency service fee cock-up. It was certainly a piece of good, and timely, PR for the bank. That said, BNZ should be commended for saying sorry and refunding money to customers. But ultimately BNZ is saying it was within its rights to charge these fees, but didn't explain this properly to customers. Thus it has clarified its terms and conditions and will continue charging the foreign currency fee.
It's also worth noting that BNZ stopped charging honour fees, dishonour fees, and unpaid bill fees on transaction and savings accounts in 2009. These are some of the fees at the centre of Fair Play on Fees' action, which is not targeting foreign currency fees. BNZ had been charging a $20 honour fee and a $35 dishonour fee when there were insufficient funds available in an account for a customer to make a payment, or when an account was overdrawn without an overdraft facility in place. The other key fees targeted by Fair Play on Fees are credit card late payment fees and credit card over limit fees.
Back in 2009 BNZ's CEO Andrew Thorburn announced: "Honour fees, dishonour fees and unpaid bill payment fees generate a large number of customer complaints every year and are a source of frustration for our customers and our staff. BNZ has made a decision to do something about that and as of September 1, 2009, we will not be charging them."
He was also quoted as saying the cost of the transaction was only one factor in setting the penalty fee, and that BNZ earned about $25 million a year from the fees.
"You had to set a level such that it would, amongst other things, be a deterrent," Thorburn was quoted as saying.
That last comment contrasts somewhat with one from Kerri Thompson, ANZ's managing director for retail banking, who told me last month that ANZ has mathematical calculations backing up the basis of its fees.
But back to BNZ. Does the bank think Fair Play on Fees will be able to muster enough of its customers to justify a case against it? A BNZ spokeswoman wouldn't comment.
Slater & Gordon lawyer Mathew Chuk told me that BNZ had replaced the honour fee with a monthly unarranged overdraft fee.
"In our experience the banks charge honour/unarranged overdraft fees far more frequently than dishonour fees, so BNZ is actually in a similar position to the other banks," Chuk said.
Fair Play on Fees is also targeting bank fees charged from as far back as 2007 given its action covers the six year legal limitation period.
But will enough BNZ customers sign up to make a case against their bank financially viable? And do they need to or will Fair Play on Fees just piggyback cases against other banks off its ANZ case, no matter how many, or few, customers from other banks sign up?
According to Chuk, Fair Play on Fees, which has hired Bruce Gray QC and barrister Daisy Williams, won't be simply piggybacking cases against other banks off its ANZ case.
"While the ANZ case will deal with a number of issues common to the claims against all banks, each bank has a separate case to answer. We don't anticipate waiting for the ANZ case to conclude before issuing further proceedings," Chuk said.
But what about customer numbers for each individual case? Do they want a certain minimum level signed up from each bank before pushing ahead? Chuk's non committal.
"Client numbers are only one of a number of factors which are considered in determining whether and when proceedings will be issued. But I can say that the client numbers we had for the ANZ case were more than enough. We expect to make announcements about cases against other major banks over the coming months."
When the ANZ papers were filed Hooker said a total of about 32,000 people had signed up with Fair Play on Fees, with the action being taken against ANZ on behalf of 13,500 individual customers and 1,800 small businesses.
And when Fair Play on Fees first unmasked itself back in March, Litigation Lending Services' managing director Michelle Silvers said the group needed about 10,000 people to sign up to enable them to push ahead.
Meanwhile, ANZ now has some first hand experience to call on for the type of representative action it's facing from Fair Play on Fees. Joan Withers began a tenure as an ANZ New Zealand director last week. Withers, a director of Feltex at the time of the carpet maker's ill-fated 2004 initial public offering,  is one of the parties targeted in a representative action on behalf of Feltex shareholders. That case has now been bubbling away for five years.
This article was first published in our email for paid subscribers. See here for more details and to subscribe.