Terry Baucher points out that recent IRD moves on overseas Super reinforce the incentive to invest in property ahead of superannuation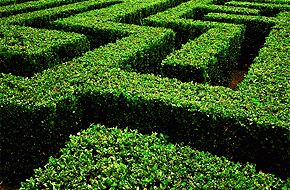 By Terry Baucher*

Retirement savings and its tax treatment popped up in the news recently when the Financial Services Council suggested changing the tax rates on KiwiSaver and superannuation schemes.  
The proposals are aimed at boosting investment returns and levelling the playing field with property. 
Long-time readers of this column will know of the complex tax rules around foreign superannuation schemes.
The mind-numbing complexity also produces some highly unequal results both between different foreign superannuation schemes and in comparison to residential property as the following examples illustrate.   
Alan, Bev and Charlie met at university. After university, Alan went to the UK where he met his wife, Jane. Alan and Jane returned in March 2007 with their two pre-school children.
While working in the UK Alan and Jane contributed about $80,000 between them to UK superannuation schemes. These schemes are now worth $200,000. Alan and Jane were aware that it was possible to transfer their schemes to New Zealand but postponed doing so hoping for a more favourable exchange rate.
They have now heard about the proposed changes to the taxation of foreign superannuation schemes from 1 April 2014 and are looking to transfer their funds before they take effect. 
Bev went to Australia for several years before returning in January 2006. Australia has a compulsory superannuation savings scheme and Bev's accumulated savings are currently worth $200,000. Bev now wants to transfer her Australian superannuation savings to New Zealand. 
Charlie remained in New Zealand where he started investing in residential rental property. He now has three properties and he recently sold one, realising a capital gain of $200,000. Charlie and his partner Francesca have used the funds released to buy a larger home for them and their three children. 
The amounts involved for each of the friends are the same, but as you will see, the tax treatment varies considerably.
Alan and Jane's UK superannuation schemes represent a "foreign investment fund" or FIF, which means that they should have included FIF income in their tax returns for the years ended 31st March 2012 and 2013 at least.
Alan and Jane assumed they didn't need to, since they weren't receiving any income from the funds. They therefore risk being charged interest and penalties for non-disclosure if investigated by the Inland Revenue.
If their superannuation schemes are transferred before 31st March 2014, Alan and Jane could accept the "concessional" basis proposed by the IRD and be taxed on 15% of the amount transferred ($200,000).  The taxable portion ($15,000 each) would be included in Alan and Jane's respective tax return for the year ended 31st March 2014 with the tax due and payable on 7th February 2015.  
The alternative would be for Alan and Jane to work through the current rules which applied in previous years and then make a voluntary disclosure to the Inland Revenue in respect of any undeclared income.  Quite apart from the complexity and cost involved this may result in interest and penalties being payable. 
But note that the IRD's 15% concessional basis is applied to the full amount transferred not the $120,000 of accumulated gains. No account is taken of the $80,000 contributions Alan and Jane made to their schemes. The IRD's concessional basis is more in the nature of a capital transfer tax rather than a tax on gains. 
Unlike Alan and Jane, Bev was not required to include in her tax return FIF income in respect of her Australian superannuation schemes. This is because in 2006 Australian superannuation schemes were specifically exempted from the FIF regime. The exemption was introduced in part because of widespread non-compliance and was back-dated to the start of the FIF regime rules in the 1993-94 tax year.
Furthermore, if Bev transfers her Australian superannuation schemes into a KiwiSaver scheme then from 1 July this year that transfer is now specifically exempt from tax.
By contrast, not only are Alan and Jane required to disclose FIF income on their UK superannuation schemes, they will also be taxed when they transfer their schemes.  This tax charge arises regardless of whether the funds are transferred to a KiwiSaver scheme or to a Qualifying Registered Overseas Pension Scheme. 
The end result is that despite a practically, identical position to Bev, Alan and Jane face a tax charge on the transfer of their UK superannuation schemes.  This is despite a significant portion representing accumulated capital gains and not being able to access the funds transferred until retirement.
Meantime, Charlie should not be taxed on the $200,000 gain he realised from the sale of an investment property as he doesn't appear to have acquired the property with a purpose or intention of sale. A similar position probably applies to his remaining investment properties. 
Sadly, the proposed changes to the taxation foreign superannuation schemes, although far more comprehensible, do nothing to address the present inequality.
Arguably, they make it worse and also run the risk of widespread non-compliance as holders of foreign superannuation schemes decide not to repatriate funds to New Zealand.
It is small wonder that this disparity of treatment acts as a powerful incentive to invest in property ahead of superannuation.
In my next article I'll look at why I believe New Zealand should introduce a capital gains tax and how the Inland Revenue's Property Compliance Programme is shaking up investors in several South Auckland suburbs.  
---------------------------------------------------
*Terry Baucher is an Auckland-based tax specialist and head of Baucher Consulting. You can contact him here »