Kiwibank accused of charging 'extravagant and unconscionable' exception fees in Fair Play on Fees court papers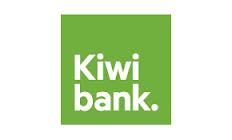 By Gareth Vaughan
So called "exception fees" paid by Kiwibank customers were "out of all proportion or unrelated" to the loss or damage the bank could have sustained through a customer's late payment or being overdrawn on an account, the group suing Kiwibank on behalf of some of its customers says.
This is among the points made in a statement of claim by Fair Play on Fees, which says it's suing Kiwibank through a "class action" on behalf of about 6,000 of the bank's customers.
This is an abridged version of this article. The full version was published in our email for paying subscribers. See here for more details and how to subscribe.