The Co-operative Bank lifts 2 term deposit rates in expectation of OCR hikes and to meet customer demand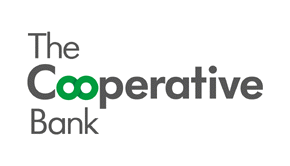 By Gareth Vaughan
The Co-operative Bank has increased its six-month and one-year carded term deposit interest rates to rates among the best in the market with CEO Bruce McLachlan saying increases this year should track the expected rise in the Official Cash Rate closely.
Effective today Co-op Bank has in lifted its six-month carded, or advertised, term deposit rate by 20 basis points to 4%, and its one-year rate by 15 basis points to 4.25%.
McLachlan told interest.co.nz the increases are in part to meet depositors' expectations.
He noted that over the past year there had been a reasonable number of customers moving from term deposits to on-call savings products. This was partly due to attractive on-call products, but also because of publicity around likely interest rate rises.
"They (depositors) have been managing their interest rate exposure by bringing more of their deposits shorter in the short-term expecting a rise. We've certainly seen that," McLachlan said.
"Up to the end of December we've had pretty good deposit growth this (financial) year, but it certainly has been weighted more in the short-term."
The Reserve Bank held the OCR at 2.50% on Thursday but hinted strongly at rises from its next review on March 13. With market expectations for the OCR to rise about 125 basis points this year, McLachlan said he'd expect deposit rates to track in a similar way.
"If the Reserve Bank increased rates circa 1.25%, I would expect to see around that go on floating rate mortgages and around that go on the equivalent deposit rates. I doubt it'll be exactly that though," said McLachlan.
Meanwhile, ASB says to celebrate the Lunar New Year, it's offering a "limited time special" nine-month term deposit rate of 4.08% from today.
See all carded, or advertised term deposit rates for one to nine months here and see all carded, or advertised bank term deposit rates for one to five years here.